Figuring out which baby products work well for you can be a daunting task and samples are a great way to narrow it down (and save some money). There are many places where you can score some truly great free baby products, from samples to full-sized freebies.

If you're expecting a baby, here are 18 places to check out that don't require anything weird or sketchy from you. I've outlined any requirements in each 'catch' section so you know what you're in for.
Baby Registry Welcome Boxes
I'm going to start with registry welcome boxes. New parents are big money and retailers all want a slice of the pie so they will often offer baby freebies to get you to register at their stores. The contents of these free baby boxes often vary, but this gives you an idea of what you can expect.
If you want a breakdown of what each registry offers, check out our post on the Best Baby Registries.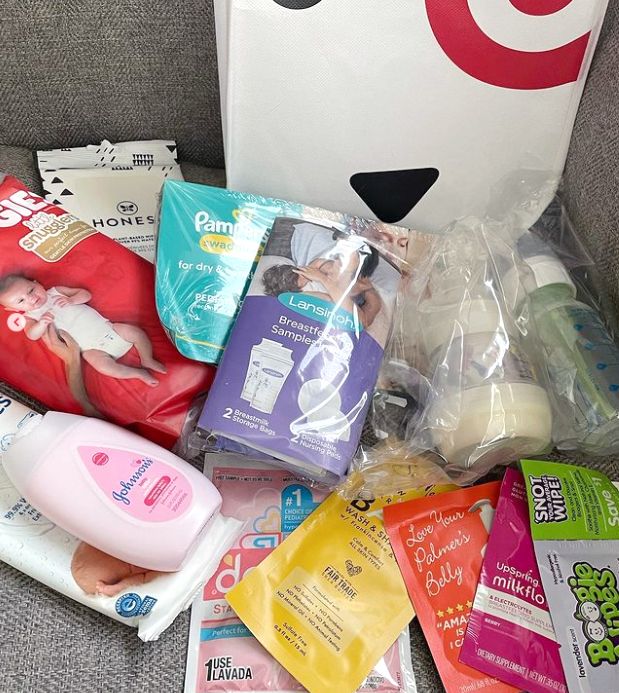 Once you create a Target baby registry, you can get a free welcome kit filled with coupons and free samples. If you set up a registry at Target you'll also receive a coupon to get 15% off everything left in your registry so it's not a bad deal.

What's the catch?
You have to stop by Guest Services to pick it up – you might want to call ahead first to check on supplies because kits are subject to availability. Get started here.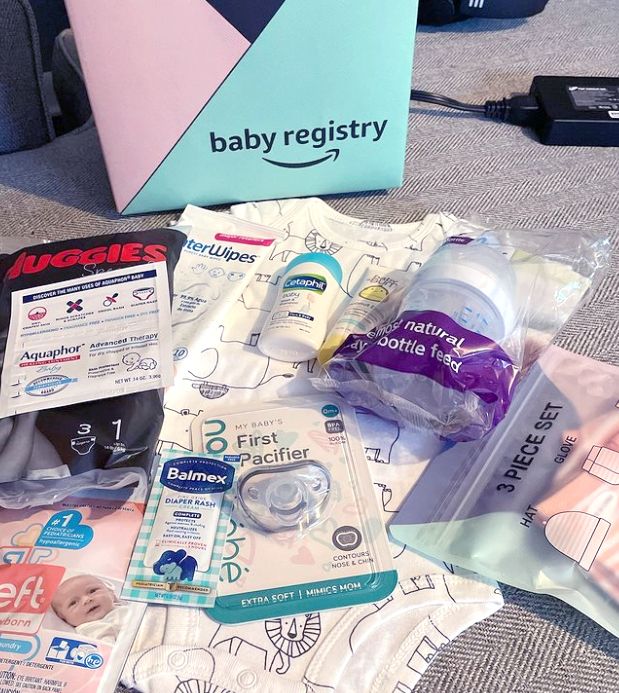 With Amazon's baby registry, you get a surprise box of items for you and your baby valued up to $35. You also get a 10% completion discount on items left on your registry (Prime members receive 15% off.)

What's the catch?
You have to set up a registry and have over $10 of purchases from your registry (by yourself or others). The box varies quite a bit, but it comes up as one of the better boxes. Get started here.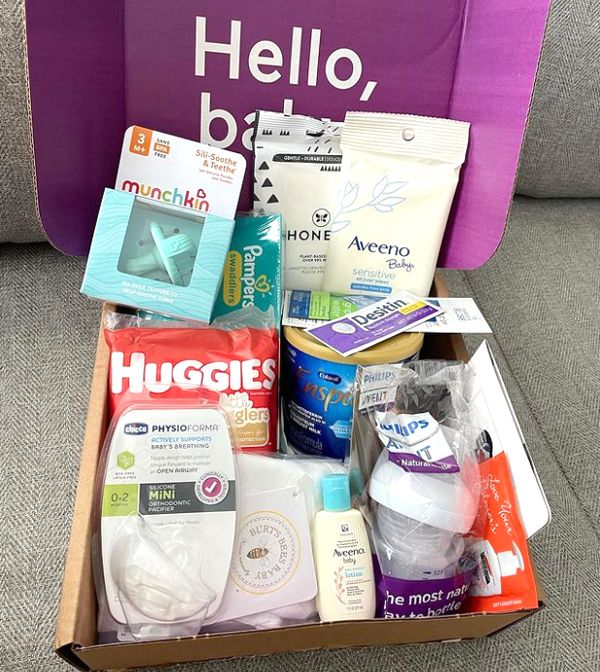 You receive The Hello Baby Box when you set up your registry on Babylist. Previous boxes have included items like bibs, hats, diaper samples, baby wipes, bottles, pacifiers, as well as money-saving coupons and promos. You also get a 15% completion discount to the Babylist store when you register with them.

What's the catch?
You must add three items from the Babylist Shop and three from other stores to your registry. You have to make a minimum purchase totaling $10 from the Babylist Shop and pay the $10 in shipping. This one has more hoops to jump through, but it often comes up as one of the better boxes. Get started here.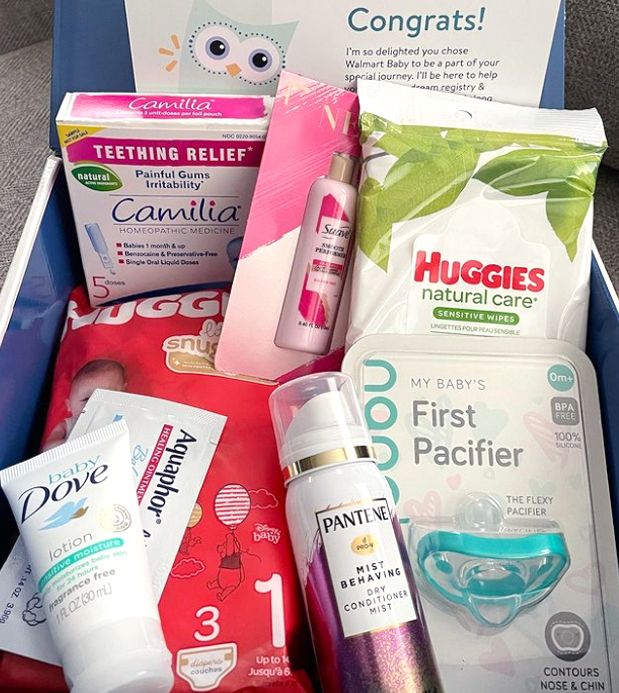 Their free welcome box includes wipes, baby shampoo, lotions and free diaper brands like Huggies, Dr. Brown's, Dreft, Enfamil, Johnson's and MAM.

What's the catch?
You have to set up a registry to be sent a box but that's about it. As of March 10, 2023, the box is sold out but you can be notified when it's available again. Get started here.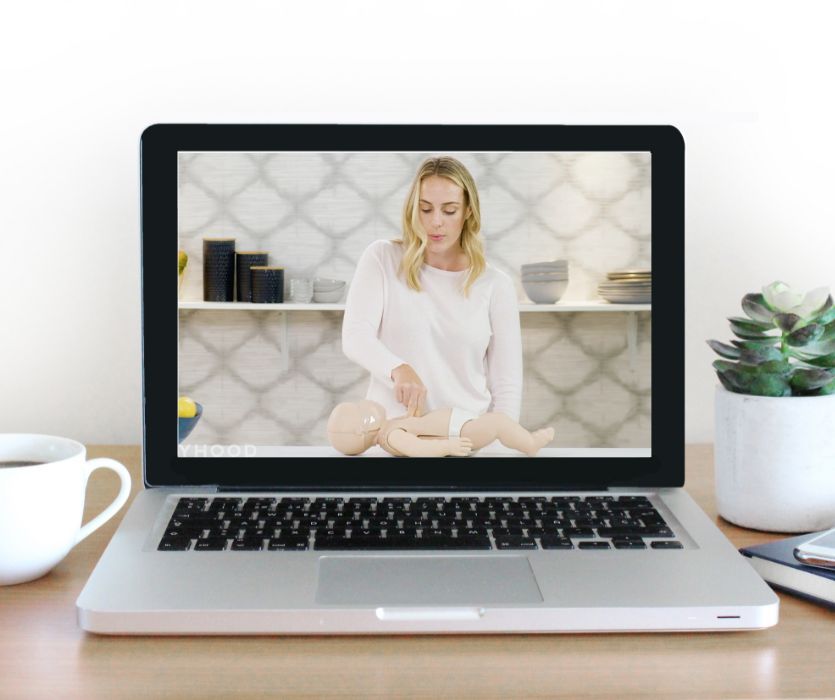 Tinyhood courses have bite-sized content backed by serious research. Their CPR course gives helpful information – including illustrated videos so you know what the heck is going on – and they offer it for free.

What's the catch? Essentially they give away this course so you can get an idea of what they are like (similar to a sample at Costco before I buy the crate of chicken tenders). They will try to sell you their other courses but they are excellent. If you end up signing up, use the code PC15 to get 15% off. Check out the course here.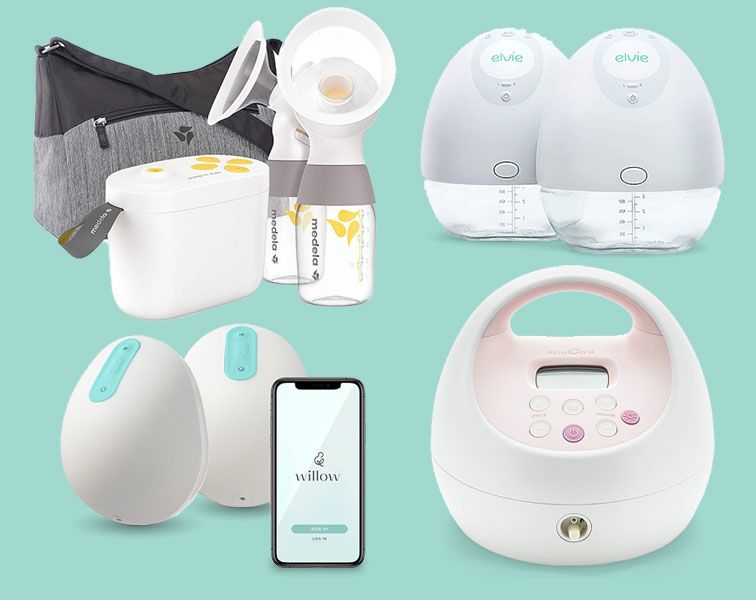 Unless you're in an old grandfathered plan, Health insurance plans must provide breastfeeding support, counseling, and equipment for the duration of breastfeeding. You can get a quality breast pump, postpartum compression garments, etc. through your insurance. Many companies will help you with the red tape around this so it's one less hassle to deal with. It's legit and worth checking out to see what you qualify for.

What's the catch?
Some insurance companies will only pay for specific pumps so you might have to pay out of pocket to pay for the remainder of a pump you have your heart set on. Get started here.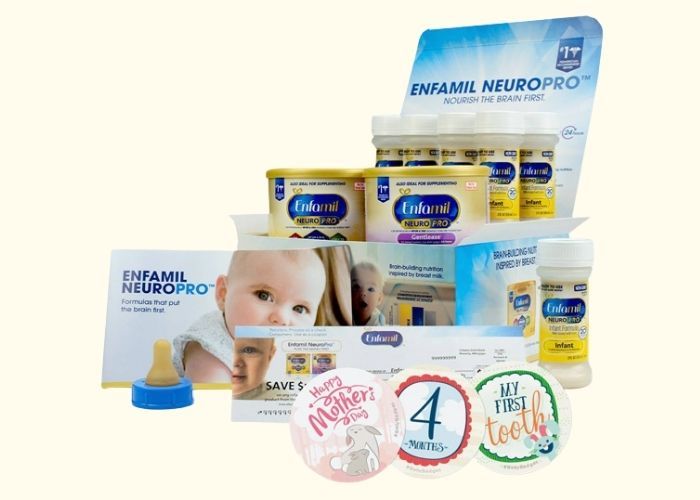 Earn rewards on Enfamil formula purchases, get discounts, free baby formula samples, and baby freebies when you join Enfamil Family Beginnings.

What's the catch?
The box can take up to 2 months to arrive but I guess we can't get too picky around free. You will undoubtedly be sent offers and emails but if you're using Enfamil anyway, it's definitely worth signing up. You can sign up here.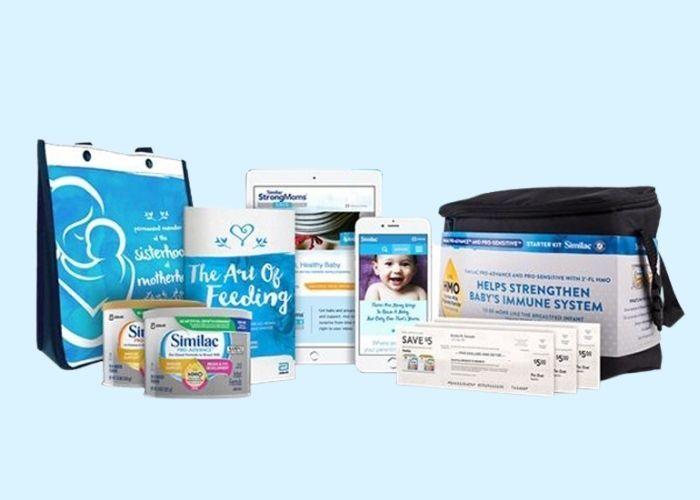 Get coupons and free formula samples. You can sign up for Pampers Club at the same time.

What's the catch?
You'll get emails and offers so nothing insane. You can always unsubscribe if you've had enough. You can sign up here.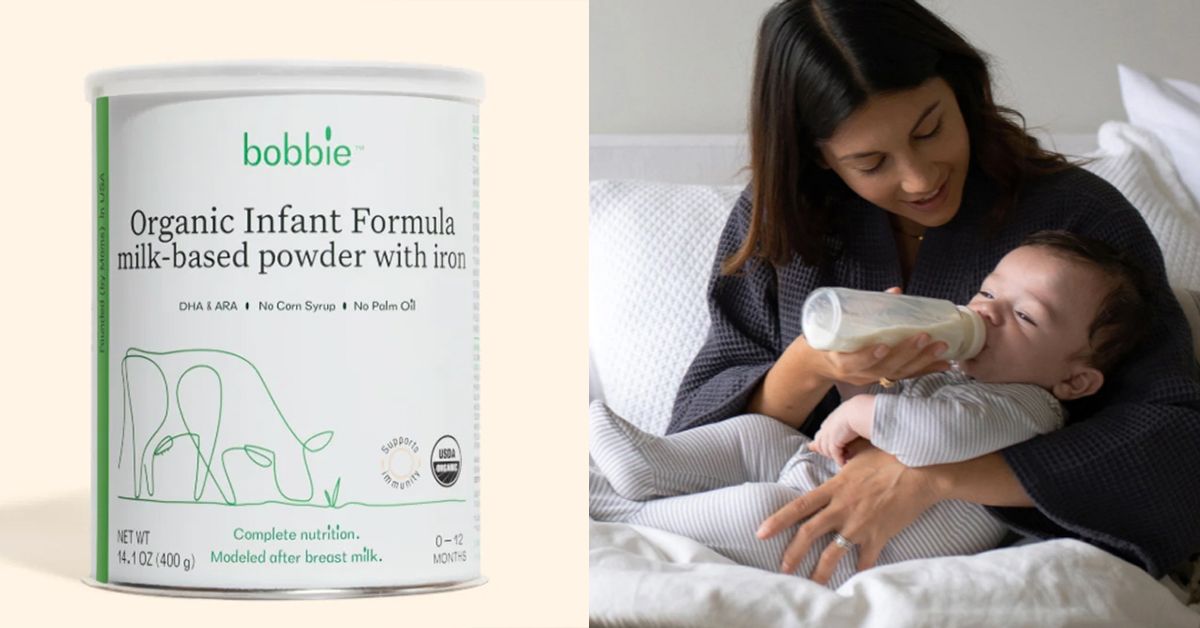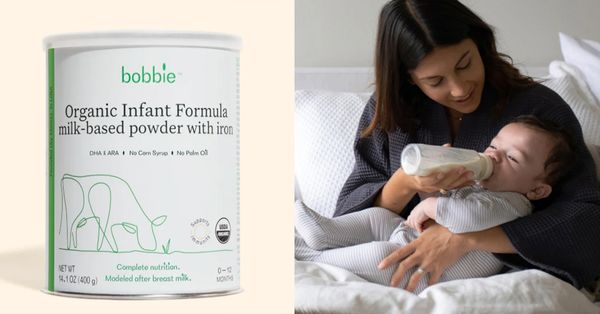 Bobbie is a European style organic infant formula (you can find my review on them here) and they have a Starter Bundle offer where you can get a free full-size can when you buy one to try out. The bundle lasts about a week for an exclusively formula fed baby so it's a decent deal.

What's the catch?
You need to buy a can to receive a free one, so you have to pay $24 (reg $48). If you end up buying more, use the code Chick10 at checkout for 10% off. You can find the deal here.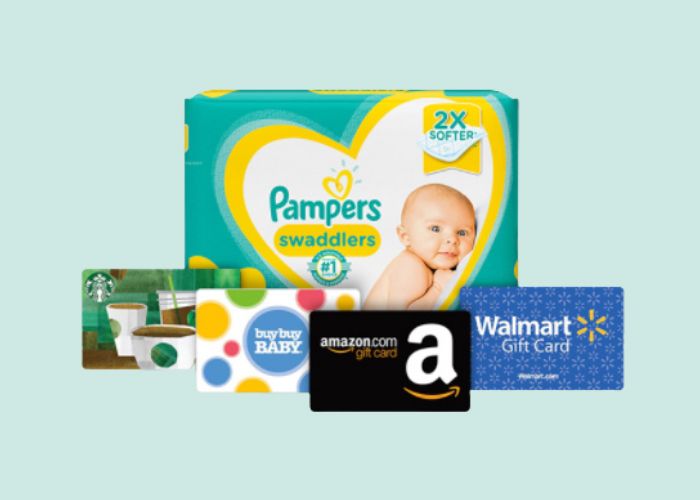 Scan the codes that come inside Pampers diapers and wipes packs, and earn Pampers Rewards that can be redeemed for gift cards to your favorite stores, including Amazon, Target, Carter's, Walmart, buybuyBABY and Pampers coupons.

What's the catch?
You have to buy Pampers products and track your purchases through their app. If you aren't active within a 12-month period, you'll lose your points. You can check out the program here.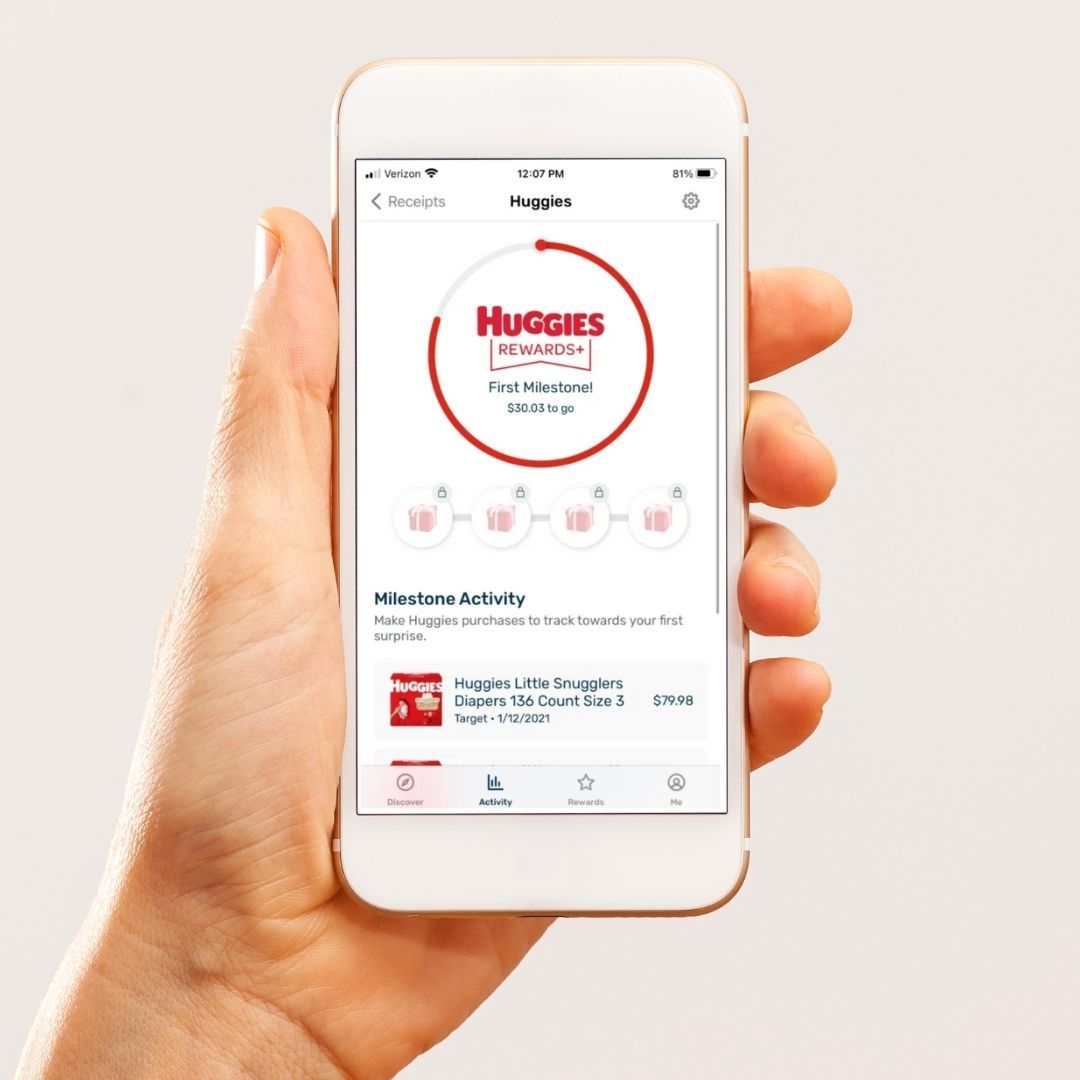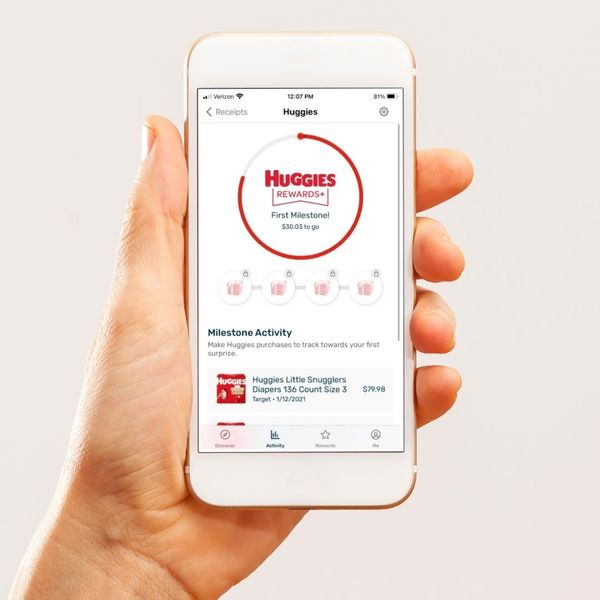 By collecting points from Huggies diapers and other Huggies products, you can redeem your points gift cards (such as Starbucks, Target and Amazon). If you spend $350 on eligible Huggies products it would roughly translate into a $10 gift card.

What's the catch?
You have to buy Huggies products and download the Fetch Rewards app to enter and track your points. You can check out the program here.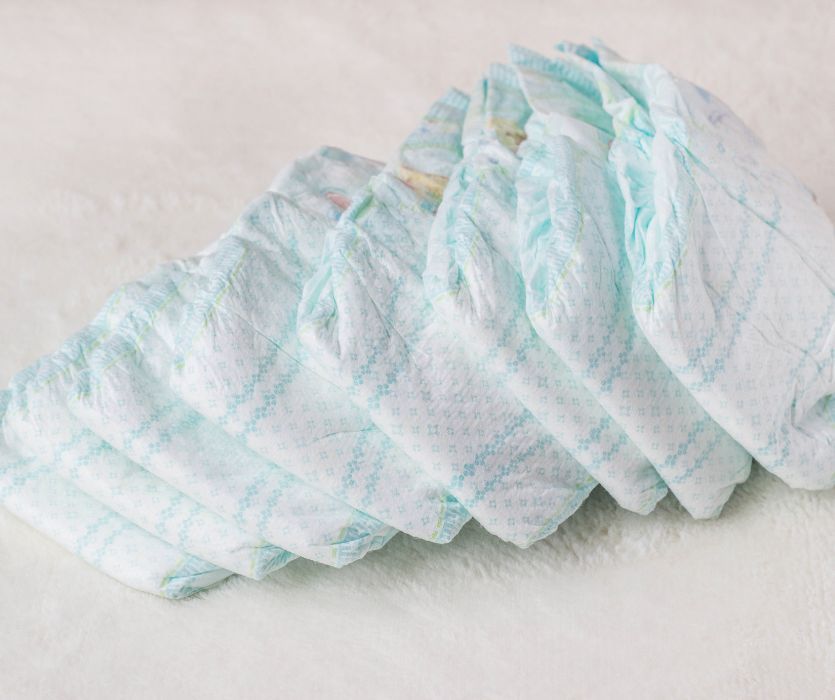 If you or someone you know needs diapers, there may be assistance in your area to receive free baby diapers.

What's the catch?
There might not be a diaper bank in your area and if there is, you have to go in to pick them up. You can see if there is a diaper bank program serving your community by reviewing the member directory.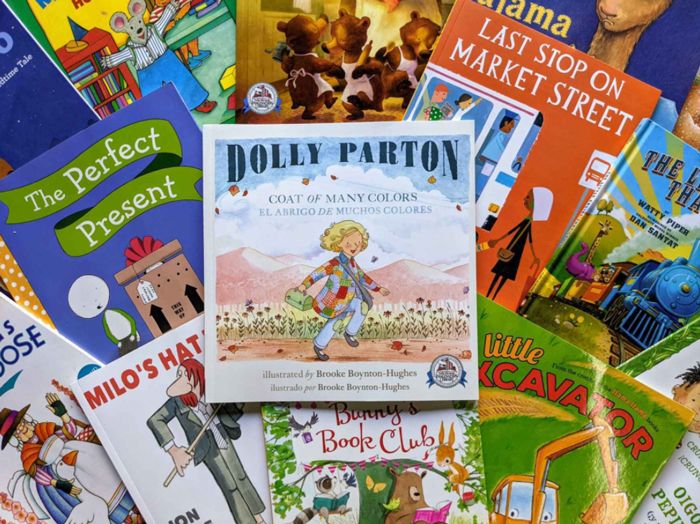 This book gifting program mails free, high-quality books to children from birth to age five, no matter their family's income. (Proving once again that Dolly Parton is a national treasure.)

What's the catch?
It's not available everywhere. Aside from that, there is no catch. Imagination Library negotiates wholesale pricing for the books then local affiliates and partners are responsible for securing funds to cover that cost. You can see if it's available in your area here.
Other Places to Check Out for Free Baby Items
Parents will often offer up free baby clothes, strollers, high chairs, etc., in an effort to get them out of the house. (Or simply want to pay it forward.) It's a great way to find free baby items and keep gear out of landfills. Many new moms will also offer up unused coupon codes in Facebook groups.

What's the catch?
Check the cpsc website to make sure the items haven't been recalled and be careful about who and where you're meeting people to pick things up (I don't want to read a headline about you.)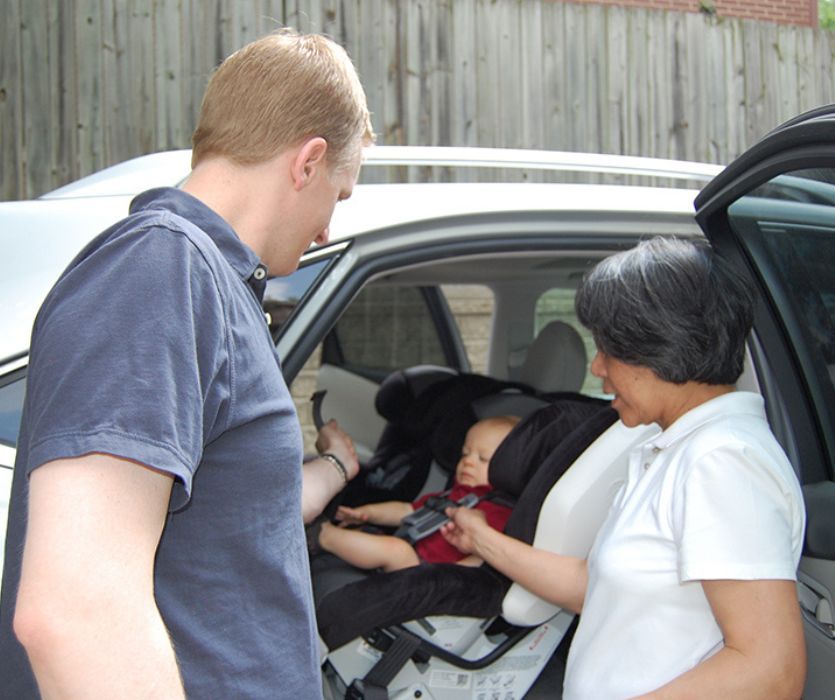 It's a bit of a myth that all fire stations can check your car seat installation (sometimes you can luck out and a CPS tech works there but most stations have moved away from it due to liability risks). You're better off checking the Safe Kids Coalition to see if there is a car seat event or safety inspection station in your community.

What's the catch?
The inspections might not be available in your area. Find out if there is one near you here.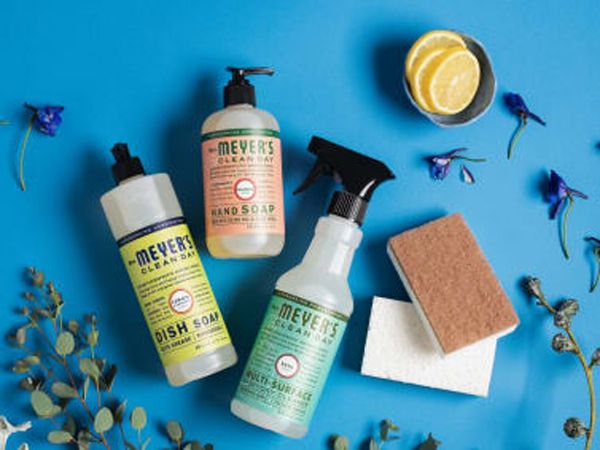 This site takes the guesswork out of going green and sells top-rated, natural-based toiletries, skincare, cleaning, baby, and other household supplies. Choose a free gift, like the Grove Co. plastic-free line or a Mrs. Meyer's set, with your first order. Free shipping is included. See what their offers are here.

What's the catch?
You must order $3o worth of products to get the Free gift set ($32 value). It's definitely worth it if it's stuff you will buy anyway. Grove Collaborative is known for their free gifts with your order so it's worth looking into if you don't feel like dragging a newborn out to the store to buy dish soap.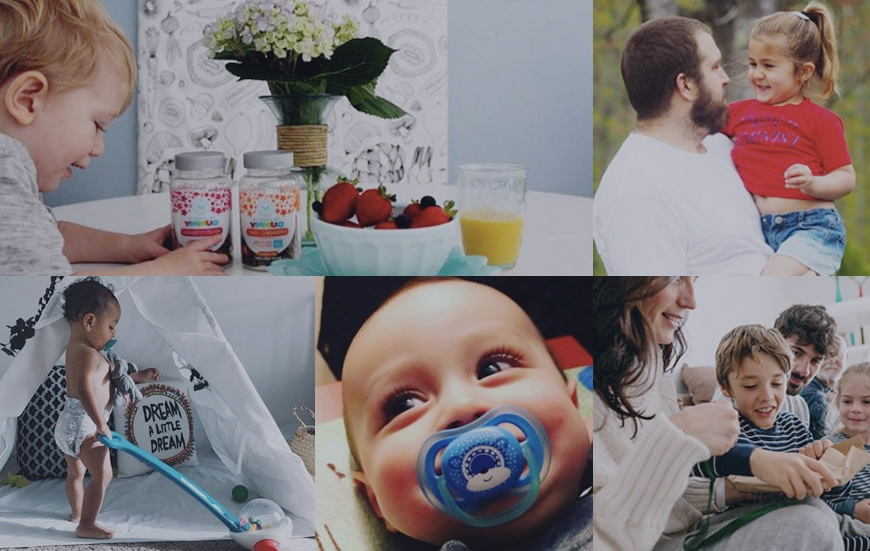 Stellar is an invite-only product testing panel made up of folks who get to test—and keep—products for free, all in exchange for honest feedback. Think home appliances, skincare, and baby gear like pacifiers, bottles, car seats, travel systems, highchairs, and more. You can check out their Instagram account to get a feel for some of the products they've tested. Here's the quick survey to see if you're eligible.

What's the catch?
It's not sketchy or a scam (I personally know the women who run it). They just want real people using this stuff.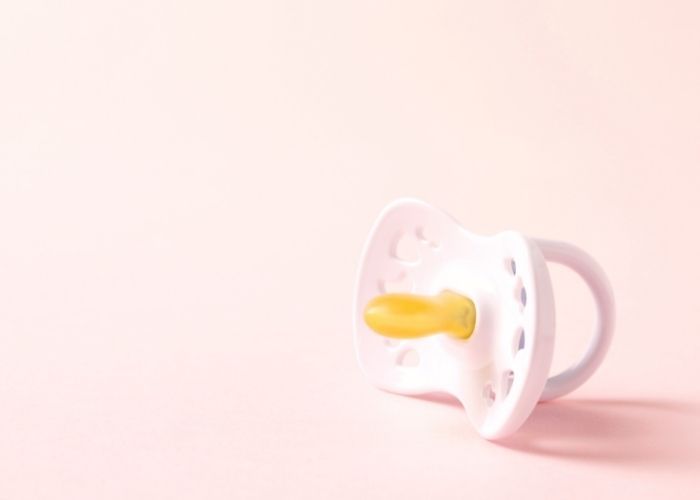 Freebies I'd Avoid
Some sites offer free gifts like a car seat canopy, free baby sling, free nursing covers, breast pads, stretch mark creams, belly bands, etc. These sites are rarely transparent about what they will do with your information which makes me twitchy. Plus, many of these items look sketchy regarding the material and construction.

Most places (mainly retail stores) are pretty clear that they want your contact information in the hopes of getting you to buy your baby gear from them. Any site offering free stuff with no apparent reason should be treated with caution.
What about Baby Freebies in Canada?
As all Canadians know, the deals in the U.S. don't always apply to them. However, here's a list of the free goodies you can also get in Canada with the Canadian link.
Found any other great places for free baby stuff?
Let me know in the comments. Also, let me know if you were happy or unhappy with the freebies you received – I'd love your feedback!

Our next reco: 16 Controversial Baby Items that are Loved and Hated
---
Get posts & giveaway updates delivered right to your inbox
---
---