This post contains affiliate links and we were sent a stroller to test when the double came out. All opinions are our own.
We put the Mockingbird stroller through its paces to give you the most thorough review possible, and it did not disappoint. What makes this stroller stand out? For one, it's a beautiful, high-quality chariot that is worthy of any mortal spawn. And two, it's being sold direct-to-consumer for a base price of $450.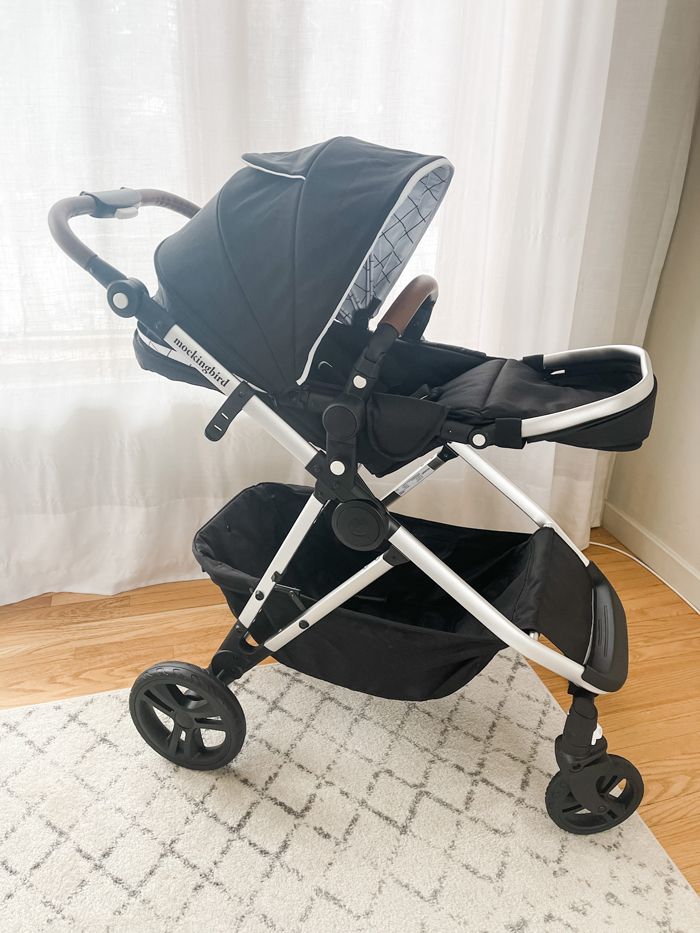 A direct-to-consumer stroller? Brilliant! (Or WTF does that mean?)
Before we jump into all the different ways we tested it out, here's a brief business lesson: direct-to-consumer basically means the manufacturer sells directly to you, reducing costs by cutting out the middle-man. Think Warby Parker, Casper Mattress, Dollar Shave Club or Glossier. It's a great opportunity to purchase a higher quality product for a fraction of the cost since you're buying it before mark-up. Yeet! (Is that right?)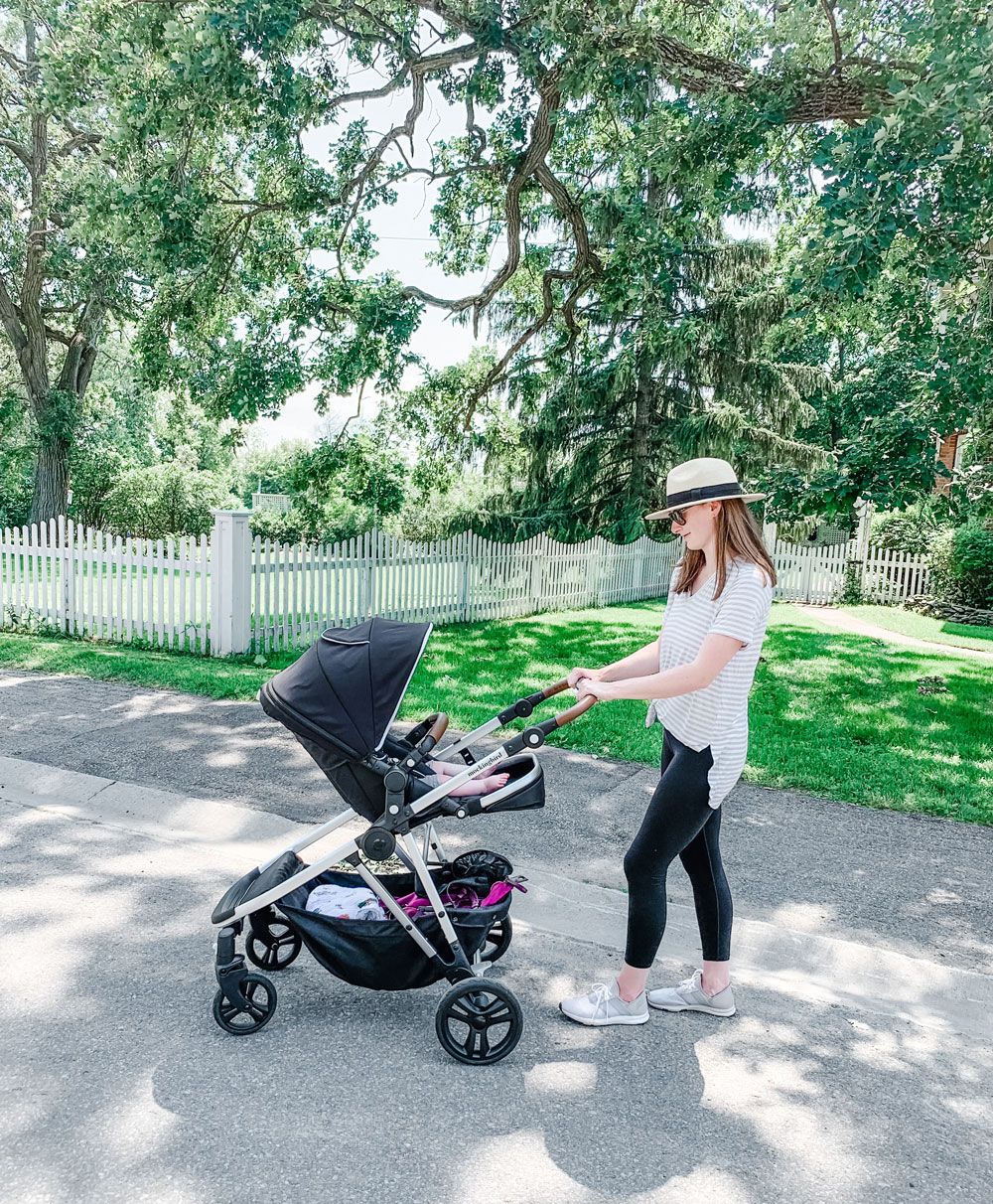 How much is a Mockingbird stroller?
The base cost of the Mockingbird stroller is $450. Now $450 is definitely not nothing, and there are plenty of great strollers out there that cost less, but considering the quality of what you're getting, it's well worth the cost.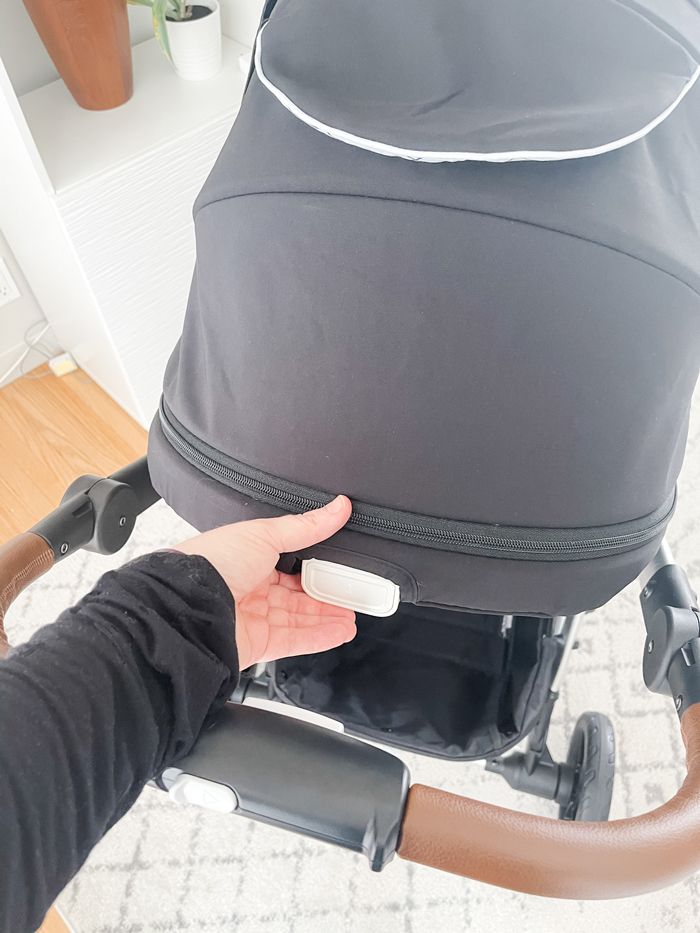 What makes the Mockingbird stroller a boss?
We did not go easy on this puppy. From moderate trails to beaches and regular city sidewalks, we put miles on this stroller with very few complaints. It's a great stroller for someone who is moderately active and lives in a city or suburban area with mostly paved sidewalks. The suspension is great and handles bumps and curbs as well as anything that isn't specifically designed for rough dirt paths or excessive terrain.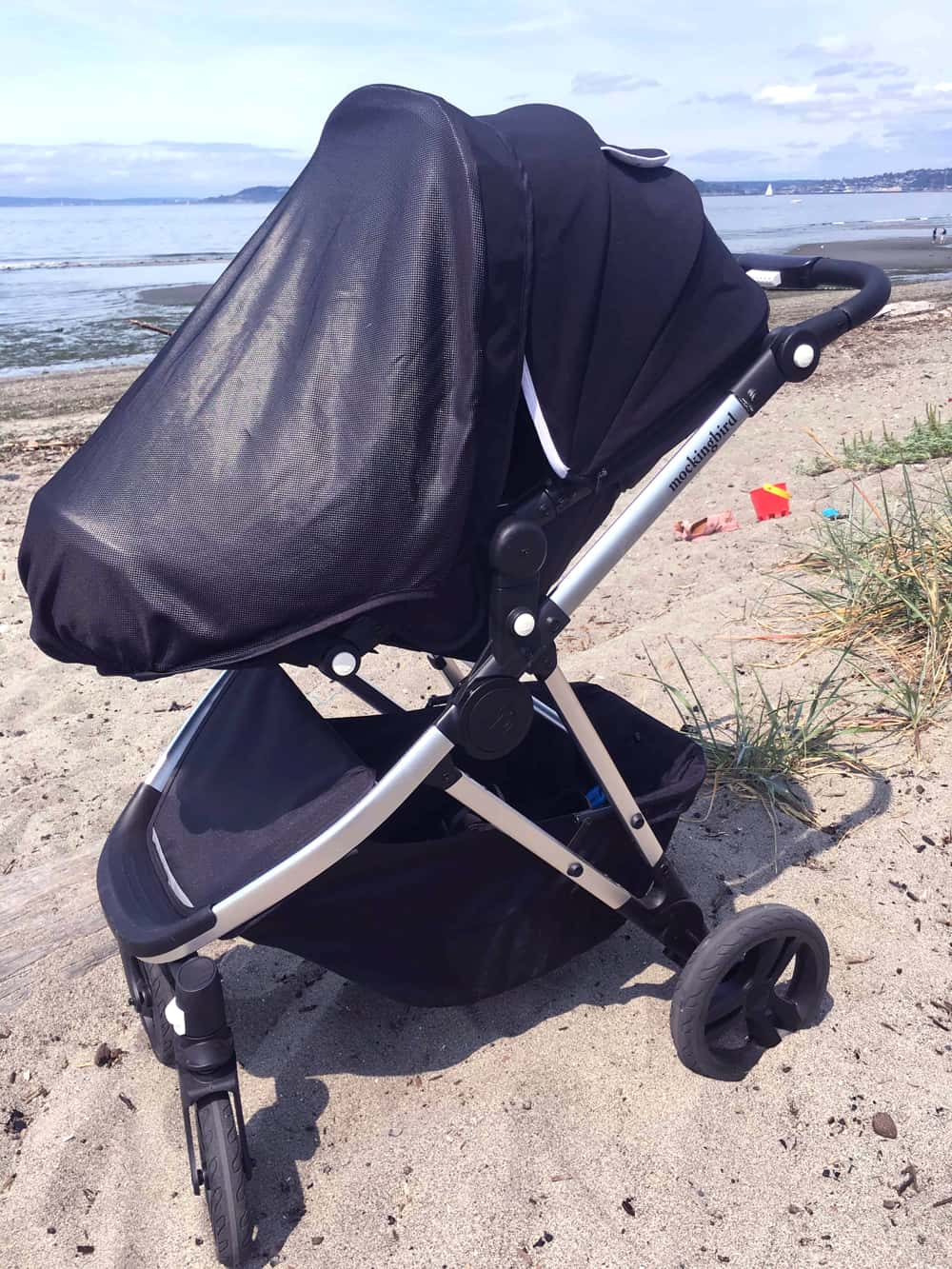 It fit in the back of a Subaru Forester, though even folded up it takes up a fair amount of space (as most strollers of this size would do). It's also super customizable, with different options for fabrics and colors, and has a ton of accessories if you want to get fancy.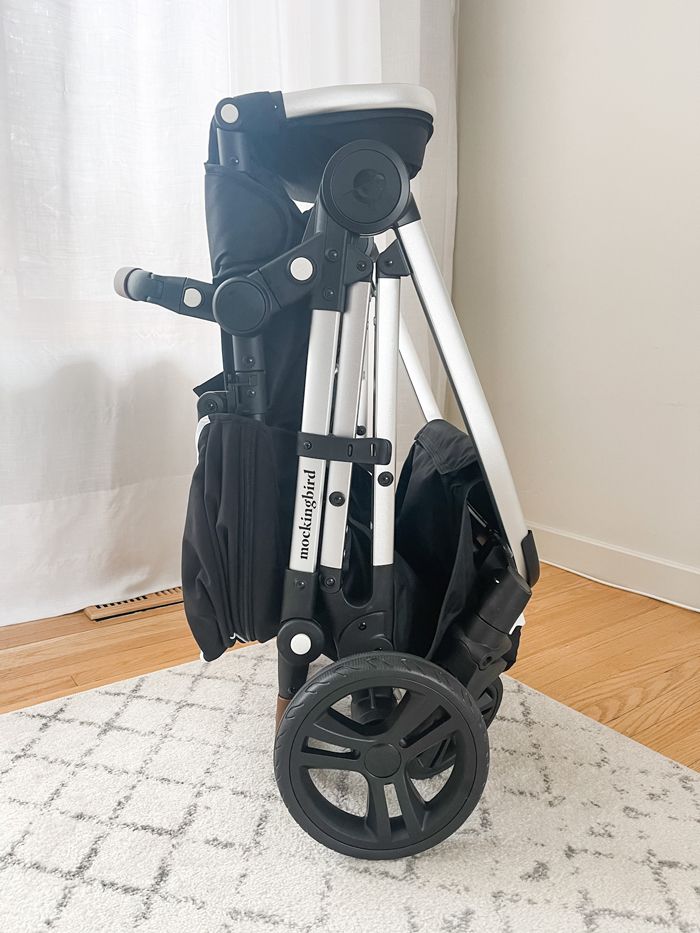 Will the Mockingbird stroller work well for tall people?
We tested it with someone 6 feet tall and someone 6'4″. Both liked the ride and said it felt comfortable. Neither kicked the basket at the bottom when they were in full stride. The 6'4″ tester did say that a telescoping handle (like what an UPPABaby Vista has) would be nice but didn't think it was worth the extra $650.
Will it work for multiple stages of childhood?
As long as you opt for either the car seat adapter (which is said to work with most infant car seats), the bassinet, or the infant seat insert, this stroller can be used from infancy through toddlerhood.

If you opt for the single-to-double option, you can add a second seat if you have another baby. This means you can attach one seat and an infant car seat, or two seats (one for each child) so everyone can fit in one stroller.

They even came out with Riding Board so you can haul 3 kids around with this sucker! (Or one surly toddler who doesn't want to sit in the stroller.)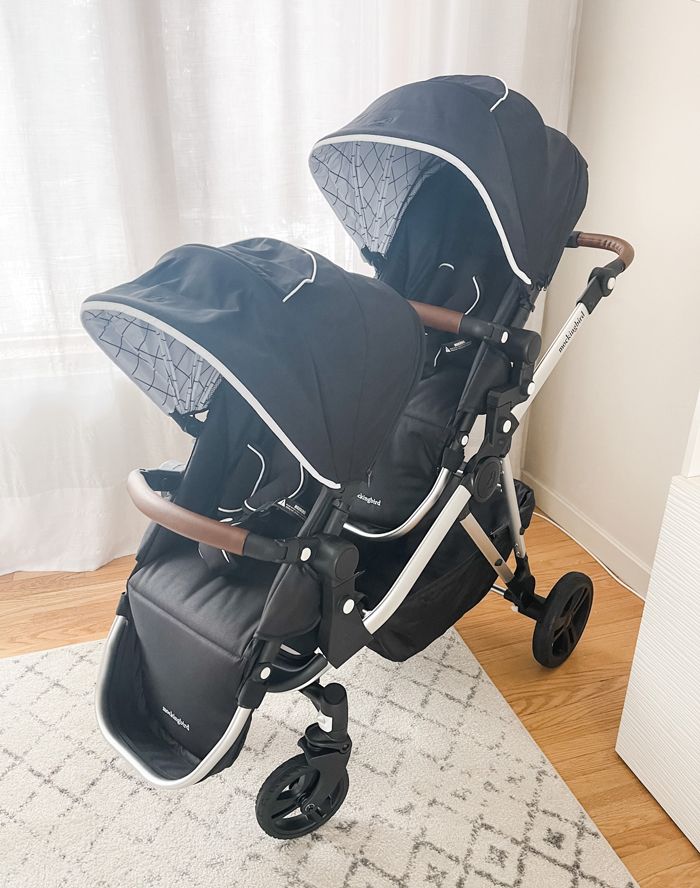 Mockingbird Single vs. Double
The double can be purchased as a bundle (base and two seats) for $595, or the second seat kit can be added at a later date for $145.

Originally, Mockingbird only made a single stroller but most people now opt for the single-to-double (with a base cost of $450) since its release in 2019. If you don't think you'll need the flexibility the double offers you can still buy the single option and it's $55 less than the single-to-double.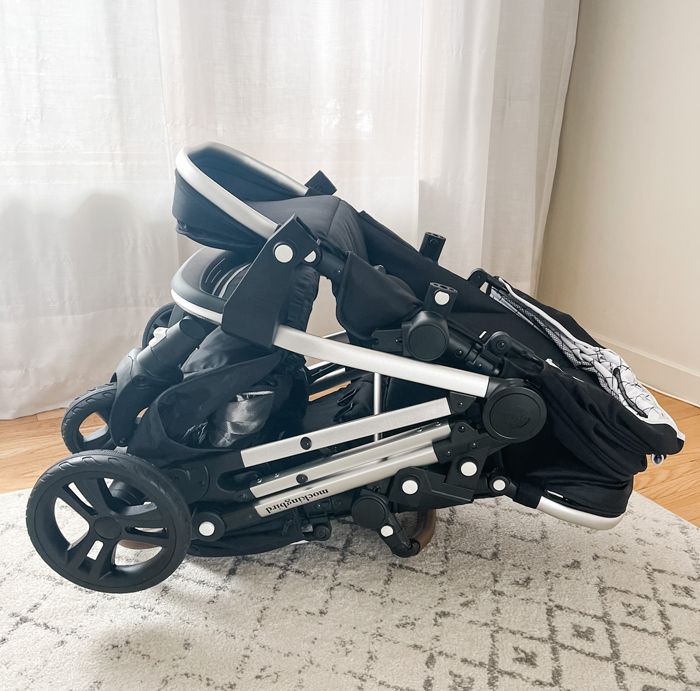 Things We Love
Made of high-quality materials, doesn't feel cheap
Smooth ride
Can easily flip the seat to face you or to face out
Giant storage basket underneath – can fit a giant diaper bag stuffed full of diapers and newborn needs
Sunshade is huge, easily attaches/detaches, keeps kid cool – totally amazing
Simple to fold
Light and easy to put in the car
Sunshade and peekaboo window covers connect with magnets instead of Velcro and provide nice airflow
The adjustable handlebar has six positions and is made from leatherette vs. real leather
Flip flop friendly brake that locks easily
The material is resistant to spills and stains, and wipe clean with a damp cloth
Nice details like the zip away footrest for dumping out crumbs and dirt and the interior pocket in the basket below
It has a custom rain cover so it fits like a glove
A ton of configurations for the double stroller - including the infant car seat facing you and your toddler facing out.
The add on accessories like the cup holder, snack tray, mosquito net, parent organizer, seat liner, footmuff, hand muff, and riding board are all available and affordably priced
The magnet closure for the sun shade and the peek-a-boo window is silent and held securely.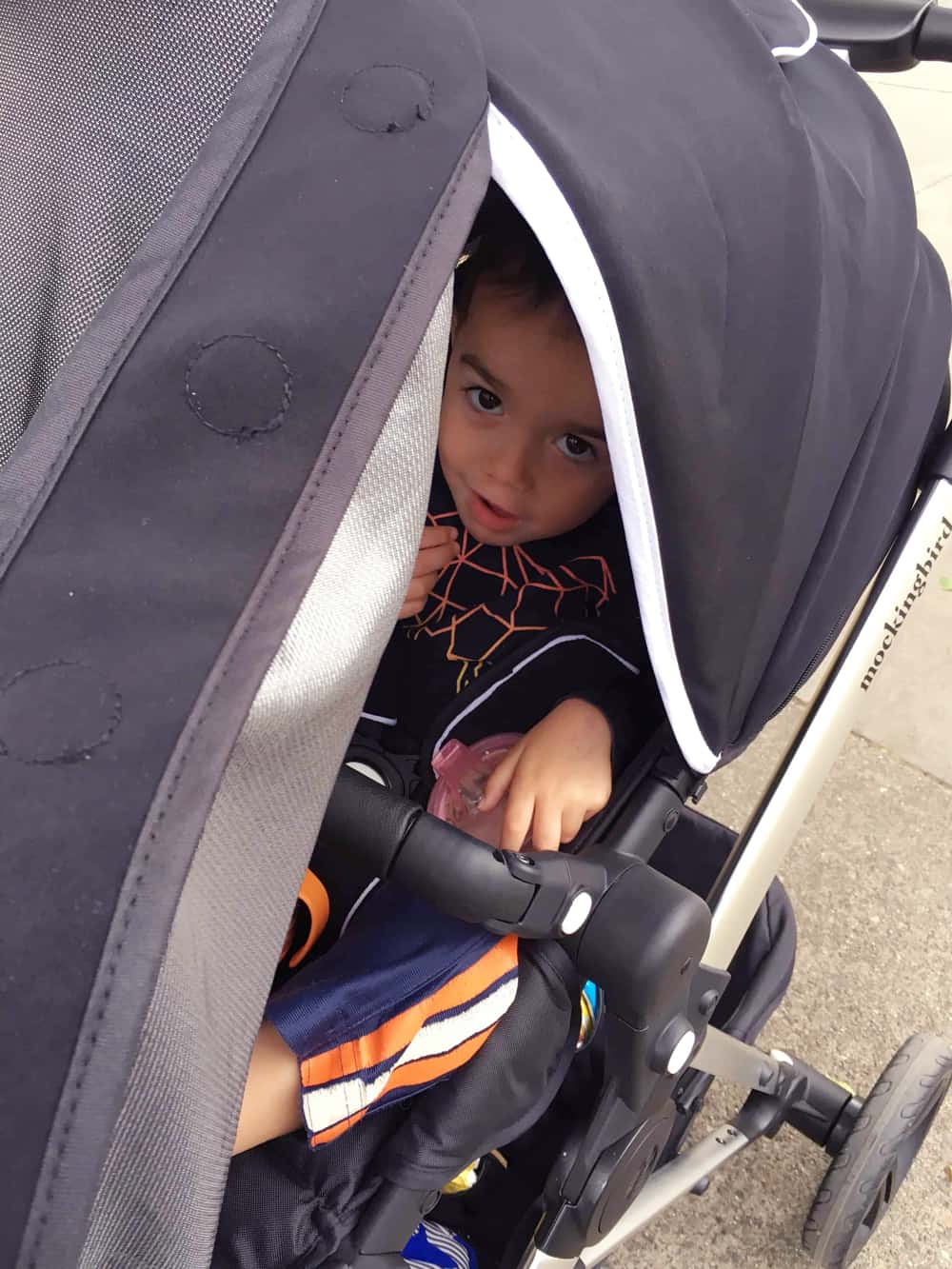 And a couple of other things worth mentioning...
The folding mechanism is in the middle of the handlebar, which makes one-handed pushing tricky sometimes. But that's a very small tradeoff for the easy fold.
As with most reversible strollers in this category, you can't fold it with the seat facing you. You need to rotate or remove the seat for a flat fold.
If someone is giving you an older Mockingbird stroller, they had a voluntary recall in 2022 due to a small number of frames on specific lots of their Single-to-Double and Single strollers cracking. They will send you a fix for it if you reach out to them. You can find out more about it here.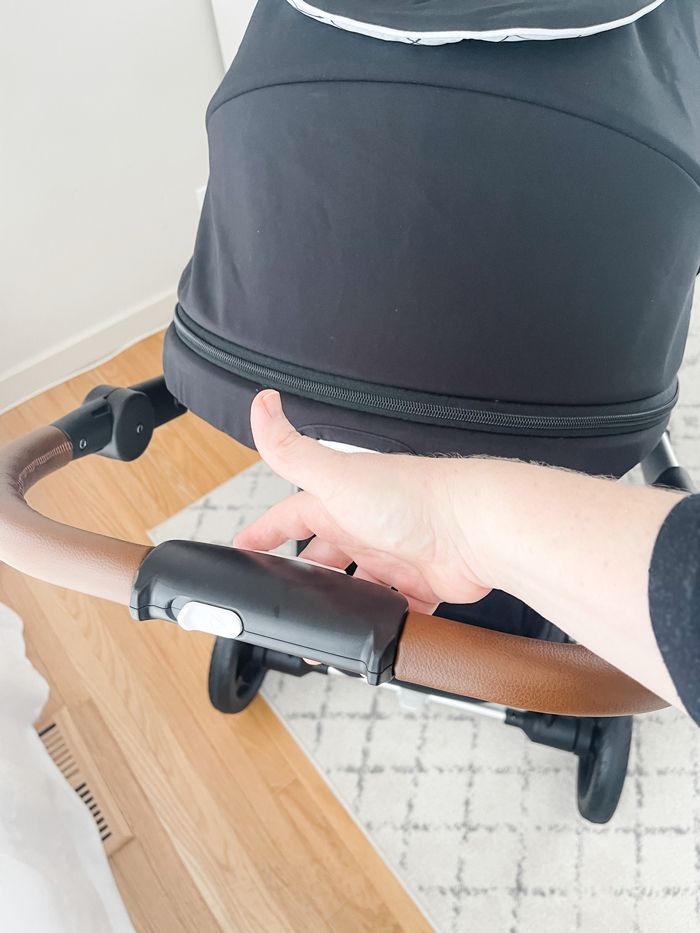 Can you jog or run with a Mockingbird stroller?
The front wheels lock so you won't get the 'wobble' in you're on rough terrain or sprinting for the bus, but if you actually want to go for a long run you'd be better of with a jogging stroller (they are the ones with the large, single wheel in the front)
How does the Mockingbird compare to the UPPAbaby Vista?
Both of these are great strollers with an option to add an additional seat, but there are some differences. For the sake of simplicity, here's how the two compare on a few key factors based off the single seat option with the latest models. All info is from their respective sites.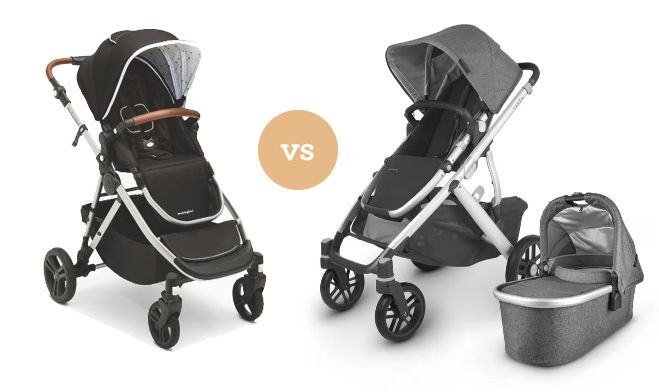 Price: Mockingbird starts at $450 and the UPPAbaby Vista V2 starts at $1000

Weight: the Mockingbird comes in around 26.5 lbs and the Vista weighs 27 lbs. This includes the frame, seat, basket, canopy, etc.

What comes in the box: the Mockingbird comes with the frame, seat, bumper bar, wheels, canopy, and a sun shade. The UPPAbaby Vista V2 comes with frame, bassinet, seat, bumper bar, basket, wheels, bug and rain cover.

Car seat adaptability: Mockingbird has a $45 car seat adaptor connects with Britax, Cybex, Evenflo, Chicco, Graco, Maxi-Cosi, UPPAbaby and Nuna. The Vista has a $45 car seat adaptor connects with Chicco, Clek, Cybex, Maxi-Cosi and Nuna. The UPPAbaby Mesa connects without an adapter.

Where it's manufactured?: Both the UPPAbaby Vista and the Mockingbird stroller are made in China.

You can find a more comprehensive comparison here: Mockingbird Stroller vs. Uppababy Vista V2 Stroller Comparison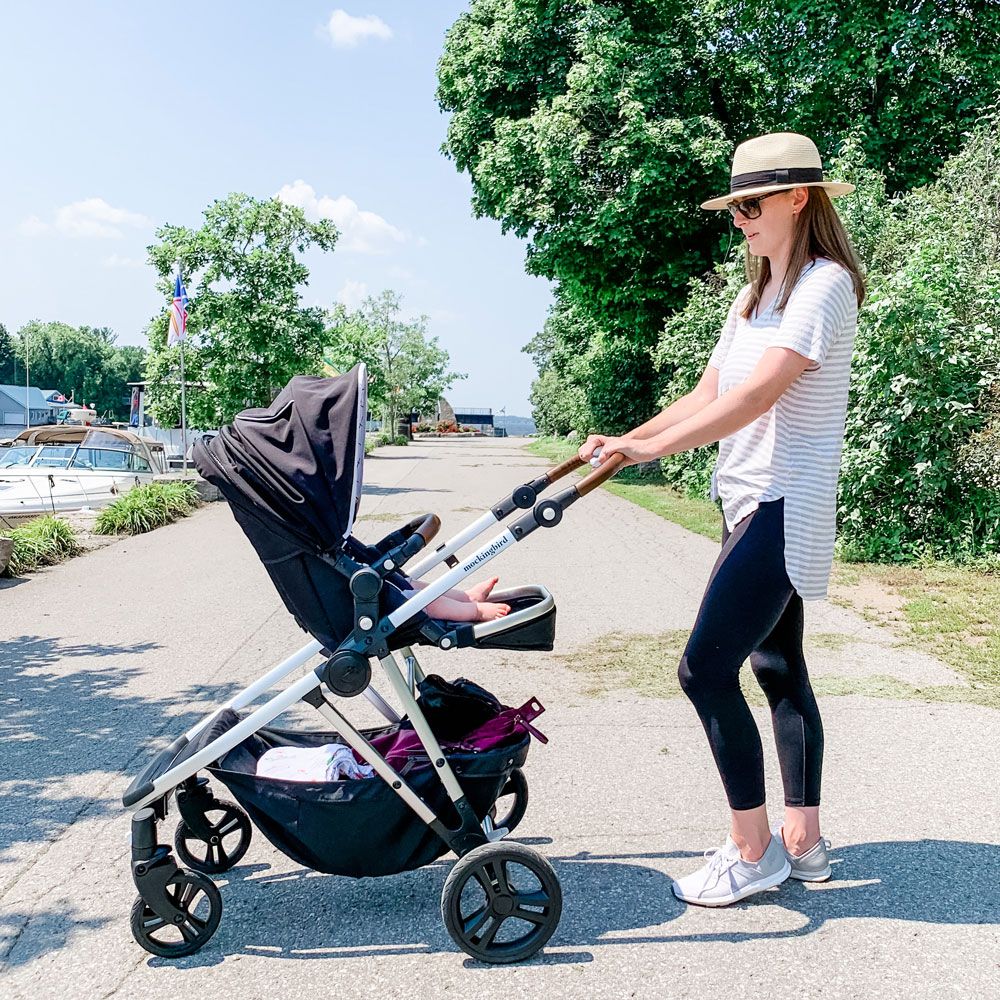 Would We Recommend the Mockingbird Stroller?
We're super pleased with this stroller. It feels and looks like it should cost more than it does and is an amazing price point for what is generally a pricey piece of baby gear.

It's fairly lightweight compared to its peers and it has a lifetime warranty. For families who have storage space (like a garage or hallway where they can just park it at the end of the day), we'd absolutely recommend it.
Where are mockingbird strollers sold?
If you'd like to buy one, you can find them on the Mockingbird site (free shipping), Babylist, or you can find them at some Target stores in the baby aisle if you'd like to test a Mockingbird single or double stroller out. Sadly, they are not available in Canada yet, but we'll keep ya posted!

Mockingbird
Target
Babylist
Do you have a question that wasn't addressed in our Mockingbird stroller review?
Ask away and we will try to help!

Related: Review of the Mockingbird Bassinet and Stand - Move the Bed, Not Your Baby
---
Get posts & giveaway updates delivered right to your inbox
---
---