If you're planning on having a vaginal delivery chances are you're going to want something to take care of the good china after childbirth.

Hospitals will often give you mesh underwear and/or maxi pads that look like something from a 1978 public health film, but there's a great way to upgrades those thunderpads.

Padsicles!!

Yep, padsicles are a frozen treat for your sore exit and they are incredibly easy to make with just a few simple ingredients. My guess would be six would do the trick (you can always make more).
Here's a quick video to show you how to make a padsicle:
Here's what you'll need for DIY padsicles:
Extra Heavy Overnight Pads – the bigger the better because there ain't no party like thunderpad party. Try to get them without wings if you're wearing mesh underwear or boyshorts because they just get in the way.
Witch Hazel – you want unscented, alcohol-free witch hazel. Save booze for your face bits, not your lady bits.
Aloe Vera Gel – be sure it's unscented and free from alcohol because that would probably jack up the sting factor.
Lavender Oil (optional) has healing properties and smells nice.
Large Ziplock bags – to hold your pad stash in the freezer.
Padsicle Step-by-Step
Unfold your pad – if it has wings, remove the tabs but save them because you'll need to put them back on.
Saturate the pad with the witch hazel – pour about three or four tablespoons so the pad is good and soaked.
Pump or spoon about two tablespoons of aloe onto the pad.
Add one or two drops of lavender essential oil (Feel free hum a Mary Poppins tune here).
Use the back of a spoon to spread the thin layer of aloe and lavender evenly over the pad.
Gently refold your pad (reuse your wing tabs so the whole thing doesn't stick together).
Put your pads in your Ziploc bag and pop it in the freezer.
Once you're ready to feel the 'ah', simply remove the pad from the freezer and let it thaw a bit (you want cold, not frozen because you don't want to have to explain that kind of frostbite) and use it as you would a regular pad. These do get wet so consider sitting on a towel or in a place where you don't mind leaving a bit of a puddle.
What are padsicles used for?
In addition to postpartum recovery, these homemade padsicles can help with swelling, hemorrhoids, perineum stitches, and general inflammation of your nether regions.
Do they still absorb blood?
Sort of. Even though you have added liquid to the pad they can still absorb some postpartum bleeding, however, I would still swap them out regularly and use a towel or adult diaper as a backup.
Can I make padsicles with water?
Sure! You can even add a cooled steeped tea with herbs (many have anti-inflammatory properties and healing ingredients like comfrey and calendula) onto a regular ole' sanitary pad for a personal ice pack.
Can you buy padsicles?
You can now purchase padsicles for postpartum care from places like Amazon – Fridamom makes an amazing postpartum recovery line including ice maxi pads, a peri spray bottle, etc.

Tucks (which you can find at your local pharmacy) are essentially witch hazel pads that help with discomfort too.
How many do I need?
It sounds like 6 or 8 will get you through the storm, but they are pretty easy to make so feel free to just make a couple to see what you think.

If you're lucky, someone will give you a set of these with a tub of ice-cream and a frozen lasagna.
Have you made these?
I would love to know how many you ended up using. Did you find them helpful? Let me know in the comments! You know I always love your feedback.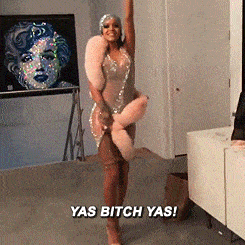 Our next reco: After Birth "Exit" Care
---
Get posts & giveaway updates delivered right to your inbox
---
---