People ask me about the best baby apps all the time, but it's really hard for me to judge them because there are just so many. I thought I'd ask you folks because you're in the trenches and, man, you know your apps. The apps that were most popular with new parents had a few key things in common: they didn't cost a lot (and ideally, were free), they were easy to use, and their features helped to take a little bit of the load off in those blurry days of pregnancy and new parenthood.

So, without further adieu, here's what you should download on your next trip to the App or Google Play store.
Best Pregnancy and Baby Apps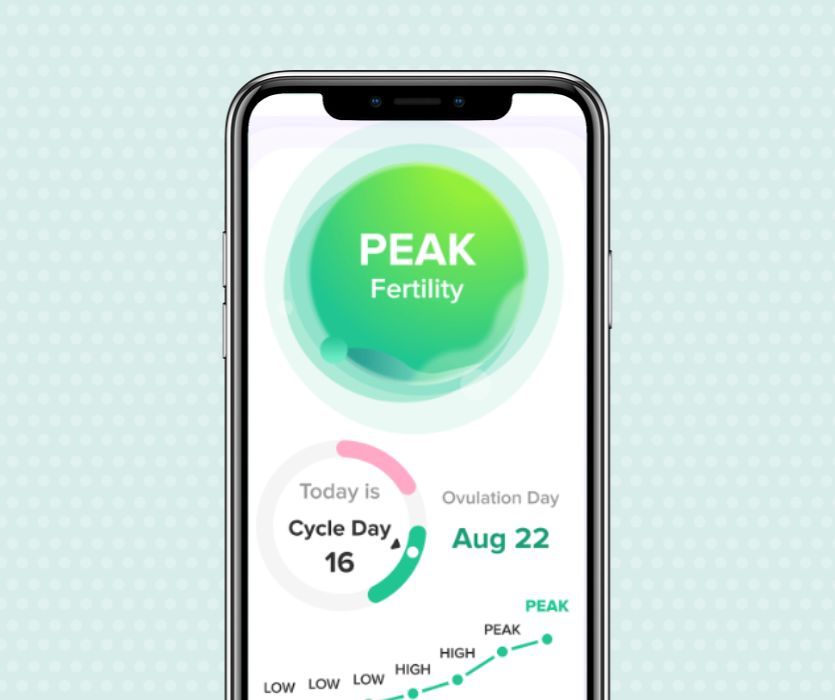 Best Fertility Tracker: Glow
The Glow App scored top points because its capabilities are pretty widespread. Eve by Glow tracks your period, Glow helps you monitor fertility, Glow Nurture is great for use during pregnancy, and Glow Baby can be your go-to once your baby's been born.

As a fertility tracker, Glow helps you pinpoint ovulation and fertile days by using the Fertility Log and Period Tracker. There's a daily health log to keep track of the rest of the goings-on in your body, which makes some of their data collection and predictions more accurate. Glow also gives health insights and allows you to sync the app with your partner, so you don't have to give them a wink and a nudge when it's time to get busy.

Cost: Free
Available for: iOS and Andriod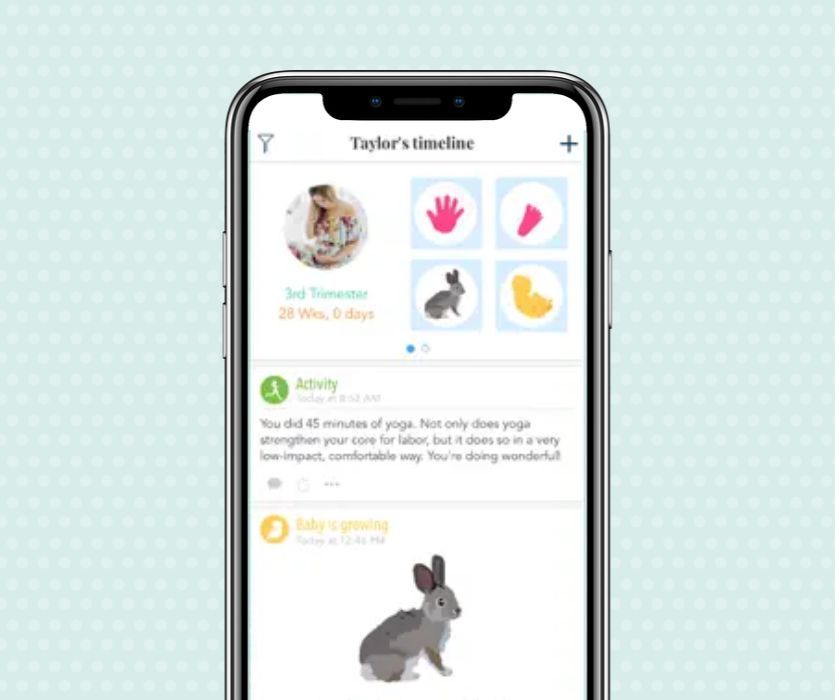 Best Pregnancy Tracker: Ovia
The Ovia Pregnancy Tracker has great standard features you'll find in many tracker apps but with some fun twists. Choose a theme for fetal size comparisons, so instead of a tired-ass root vegetable, you can imagine your growing fetus as a delicious croissant or a ukulele. Try the "My Baby Names" feature to scroll through thousands of name options and avoid saddling your newborn with a moniker that 15 other kids in their kindergarten class are gonna have. The food safety, medication, and symptoms tool is a helpful reference guide.

The customizable health tracker can sync up to your Apple Watch to keep track of health data like blood pressure and weight so you'll be ready to rock and roll at your next doctor's appointment.

Cost: Free
Available for: iOS and Android
People love to bash "What to Expect '' but they are the tried and true in the baby world so I'm certainly not about to knock their free app. It's a good, solid app that gives you the lowdown on what to expect (go figure). If nothing else, check it out for the communities to hook up with women that are having babies the same time you are.

Parents also liked the ovulation calendar to help with conceiving, the helpful daily tips and growth videos during pregnancy, and the feeding and milestone trackers for after their baby was born.

Cost: Free
Available for: iOS and Andriod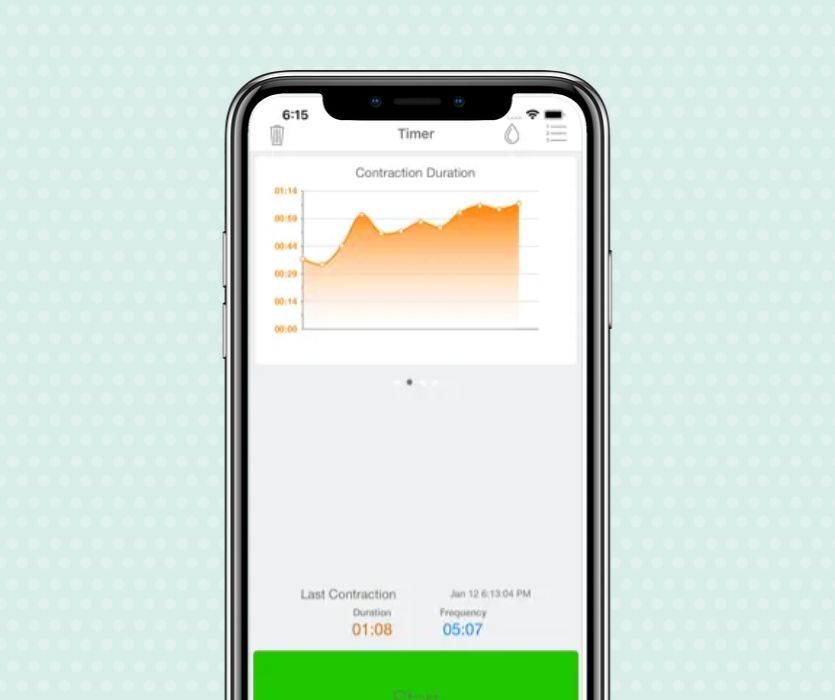 Best Contraction Timer: Full Term
The last thing anyone needs during labor is to deal with the absolute goat rodeo of timing contractions to figure out when it's time to call the midwife or head to the hospital. Finally, there's an app to take the guesswork out of what the heck constitutes a minute between contractions so you can focus on the business of actually remembering to take those breaths you practiced so diligently in your L&D class (and get you to the hospital with some hard data to show the triage nurse, to boot).

Cost: Free
Available for: iOS and Andriod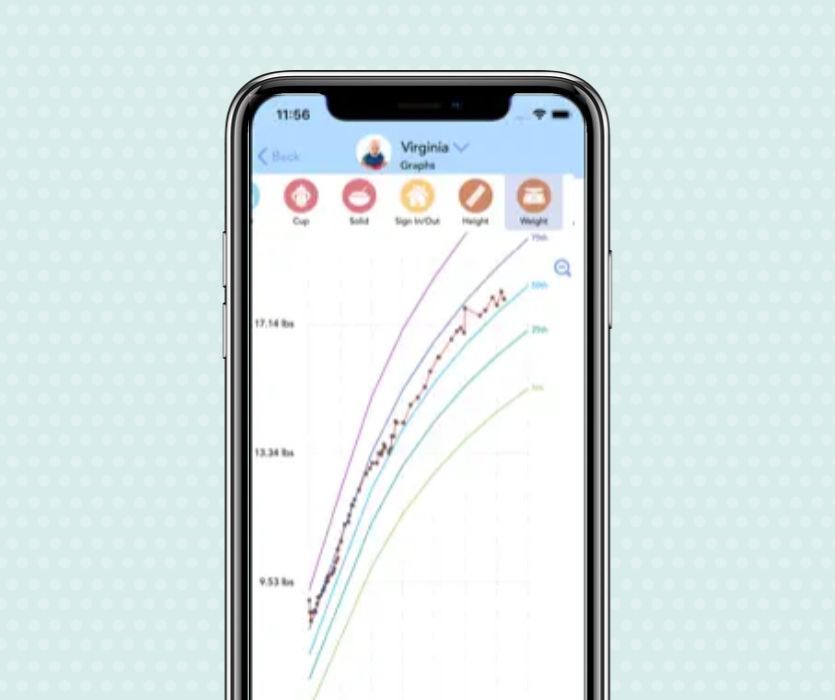 This would have been my anal retentive dream when my kids were babies. This will track and chart just about everything you can dream of including baby's feedings (bottle, nursing, solid food), diapers, sleep, pumping and expressed milk, developmental milestones (with charts and weekly reports), and mood. It also helps you keep track of doctor visits, medicines, vaccines, sickness, weight, and height. This baby tracker app can also synchronize data between accounts with the ability to email reports to spouses, doctors, nannies, and babysitters. For parents of preemies, percentiles are calculated with the birth date or with the due date.

I think the only danger with this one is feeling that if you just see the pattern you can crack the code (like Neo in the Matrix) whereas there rarely is a code with a baby. Still, I would have found comfort in that shred of control during the chaos.

Cost: Free with In-App Purchases
Available for: iOS and Andriod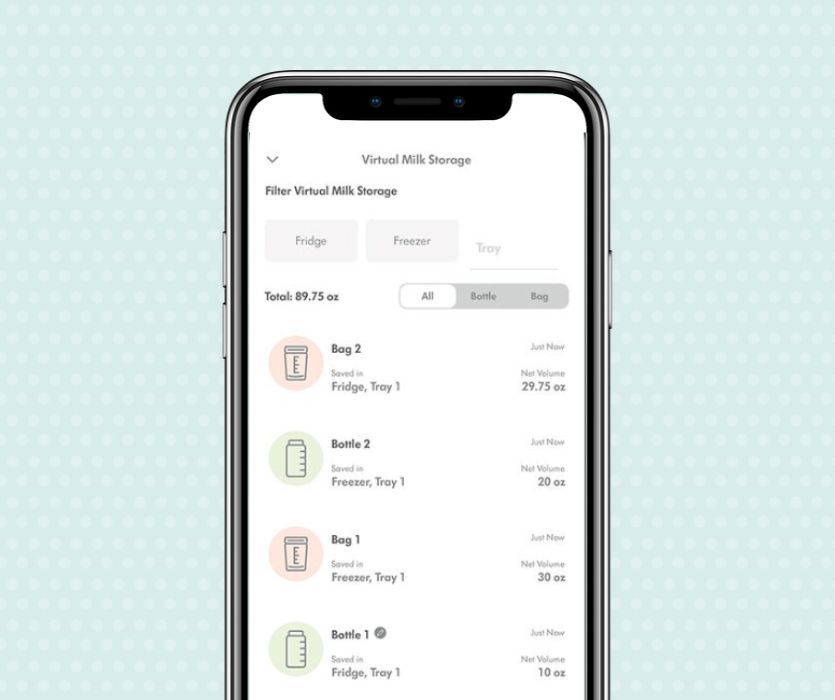 Best Pumping Companion App: My Medela
Although my mind immediately went to "breast pump" when I heard of My Medela, the app offers more than just support timing feedings. It can also be used during pregnancy to track the duration, frequency and pain level of contractions, which is super handy. Once your baby arrives, the app can track breastfeeding, pumping, sleep, bottle feeding, diaper changes, weight and length for multiple babies. It also offers connectivity to the Medela Freestyle Flex pump and can be controlled by your voice. The virtual milk storage feature helps you keep track of your stash so you'll never forget about a bag in the freezer and dig it out while searching for corn 2 years down the road.

Cost: Free
Available for: iOS and Andriod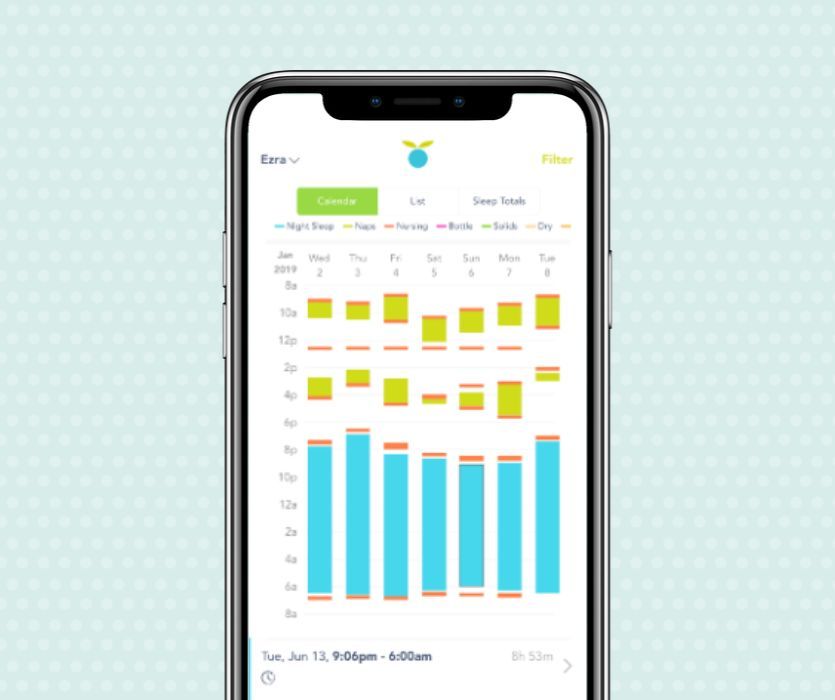 Huckleberry was a popular pick for parents because it has a lot of useful features for tracking your baby aside from monitoring their sleep, although it does that really well.

The free version of the app tracks sleep, breastfeeding, bottles, diapers, pumping, solids, growth, medication and temperatures, and makes up a little recap of all of the data from your baby's first year (so if you felt like you spend 75% of that first year feeding your baby, you'll have the proof to back it up).

Paid versions of the app can be purchased in tiers and for monthly or annual subscriptions and get you features like customized sleep plans and access to "Sweet Spot" - a tool that helps you pinpoint that magical unicorn moment when your baby is ready to sleep, before they move into the hellish territory of being overtired. (This feature is considered gold by the parents who love this app.)

Cost: Free, with in-app purchases and options to upgrade your plan starting at $15 per month
Available for: iOS and Andriod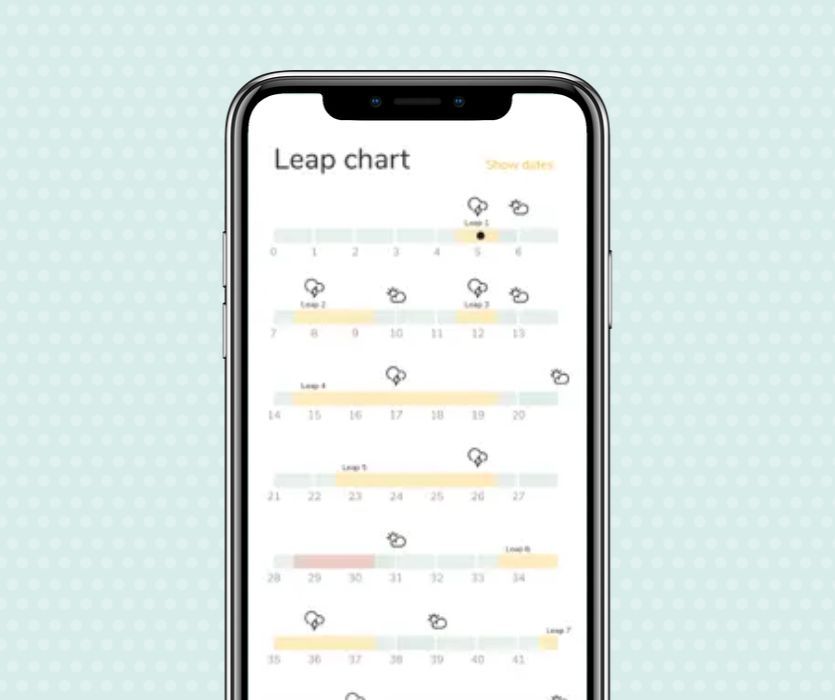 This app essentially tells you what's going on in your baby's head from week to week by explaining all the amazing developmental changes they go through during their first 18 months.

It's a handy reminder for when your baby makes a "leap" because these leaps come so quickly that it often freaks your baby out and can initially manifest in poor sleep, bad appetite, crying, clinging and crankiness.

This app comes up again and again when someone is at their wits' end wondering why the hell their four-month-old wants to look around all day instead of eating.

Cost: $4.99 - $5.99
Available for: iOS and Andriod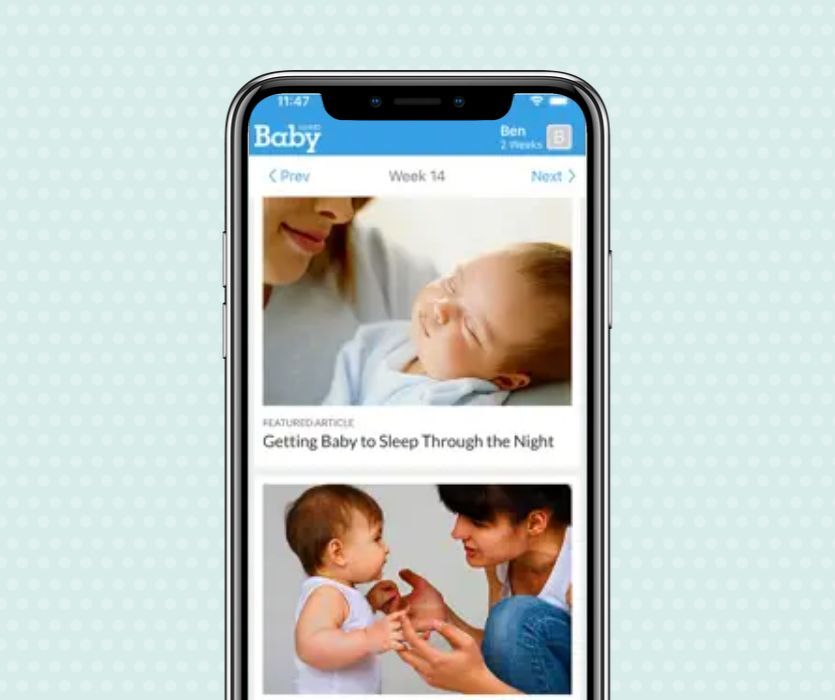 Best Health Tracker:  WebMD Baby
The main feature in this app is tracking, but the thing I like about this one is the extra medical stuff in categories like Baby & Toddler Care, Illness & Emergencies, Vaccines and Baby Doctor Visits. There's also a feature called "Ask The Pediatrician" with video and Q&A sessions with a WebMD in-house pediatrician. No, you're not going to base all your child's medical decisions on a phone app, but it may help point you in the right direction. Especially if you're reluctant to go to the hospital with a baby that's making a high-pitched wheezing sound because you don't want to expose him or her to the germs and/or be told it's a cold and feel like an idiot. This app will tell you to get that kid to a effing hospital (I believe I'm paraphrasing) so it may just help solidify your judgment.

Cost: Free
Available for: iOS and Andriod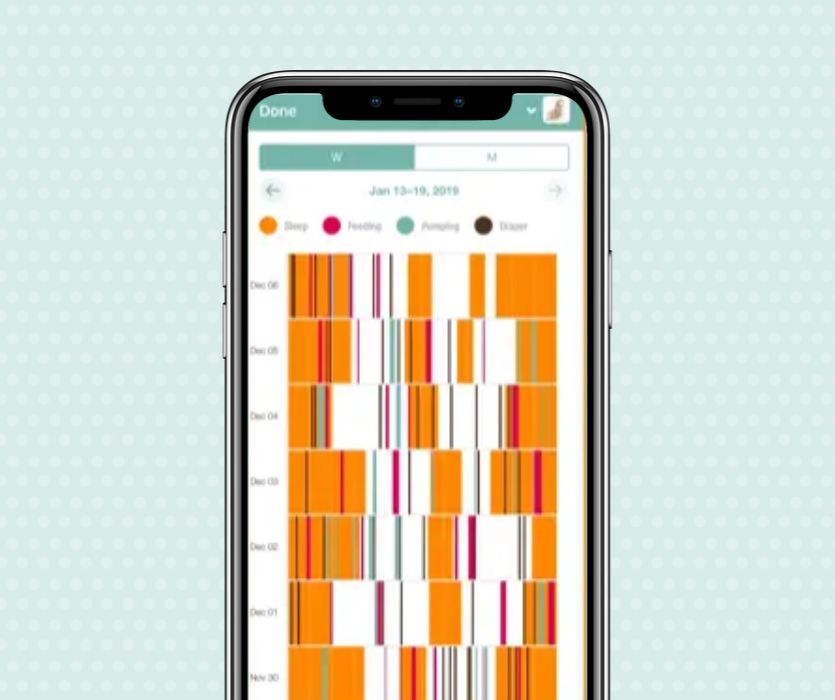 What I really liked about this one is the clean, fresh layout. So many of these baby apps are as attractive as balls on dogs, yet this one manages to keep a ton of information looking simple and neat.

Plus, they have a very detailed poo section where you can keep track of bowel movement color and consistency – I would have loved that when I was trying to figure out if it was something I was eating that was giving my son gas when I was nursing. Only a parent would find a shit function thrilling.

Cost: Free
Available for: iOS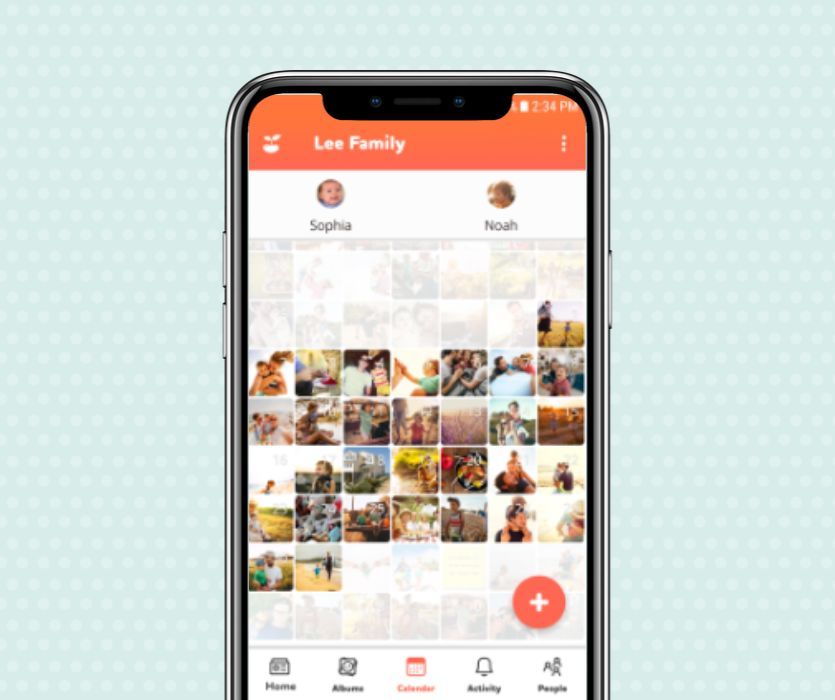 Best Photo Sharing: Tinybeans
If posting photos to social media isn't your cup of tea, but you're still dying to share your favorite captures of your littles (and I mean, who isn't?), Tinybeans is the way to go. The app offers secure storage for all of your favorite high resolution photos, and offers an easy way to share those memories with any users you've selected. Newly posted photos and videos get sent along via e-mail or push notifications so nobody misses a thing. It's also easy to take your favorite photos and make them into a photo book - which makes a great gift for a grandparent, or memento for yourself.  

Cost: Free 14 day trial; after that, it's $4.99 a month or $39.99 a year
Available for: iOS and Andriod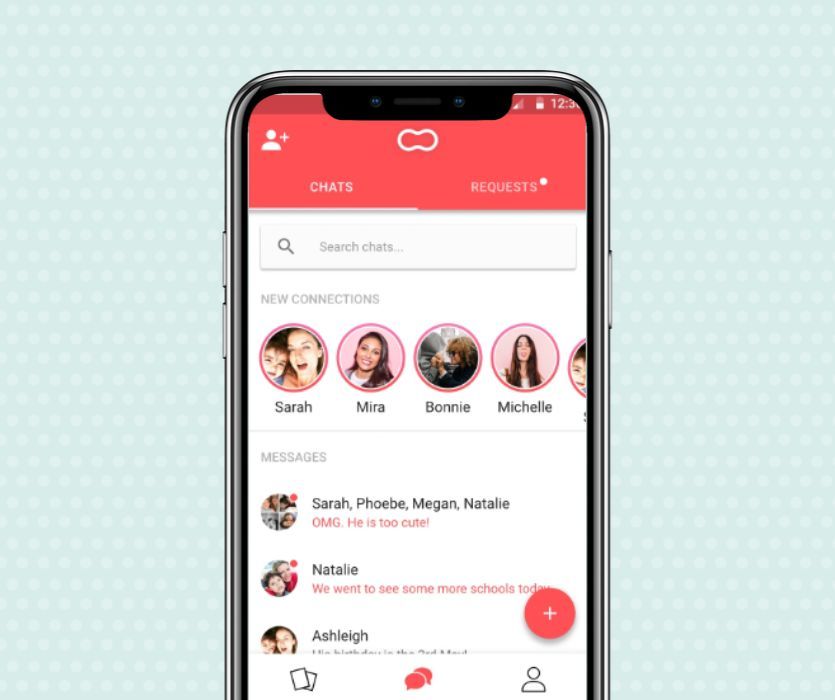 Best Support Network: Peanut
Parenting is one of the best jobs in the world, but I'd be lying if I said it didn't get a little lonely sometimes. Peanut was created to connect folks who are at a similar stage in life, from fertility, pregnancy and parenthood through to menopause. Ask questions, get advice, and hear stories on topics that are relevant to the spot you're currently in, join groups and communities with common interests, and check out live audio conversations hosted by experts in the pods.

Cost: Free
Available for: iOS and Andriod
Where Do I Start?
My advice is to download a few of them and play around to see which ones you prefer using. The wonderful thing about apps is that they are really inexpensive (if not free) so even if you buy a $5 app and decide you don't like it, well, we've all spent bigger bucks on dumber shit. I find the hardest part is just wading through all of them so at least this gives you a good starting point.

If you find one you really love be sure to leave it in the comments below so others can find out about it too!

Of course, the best app would be the Pregnant Chicken app (c'mon) but it doesn't exist yet so you'll have to sign up for the killer emails that give you a weekly update on your pregnancy without all that your-baby-is-the-size-of-a-plum crap, plus, we have giveaways and freebies too. You can sign up for it here.
Do you have a favorite Pregnancy or Baby App?
Drop it in the comments. I'd love to check it out!

Our next reco: What Color Eyes Will My Baby Have? Baby Eye Color Predictor

---
Get posts & giveaway updates delivered right to your inbox
---
---