Whether you've got a babe in arms or a baby on the way, finding all the gear you need to get them clothed, fed and transported around is no joke. If you're a Canadian on the hunt for the best places to purchase all the goods to meet your baby's needs, you're in luck. For in-store and online shopping, check out 9 of the best places to shop baby gear in Canada below!
Best Place to Find Canadian Baby Brands
There's something fun and kinda special about finding and supporting companies from whatever country you call home. Some Canadian stores have made it extra easy for you to purchase products from Canadian Brands you love, and check out new ones to add to your cart.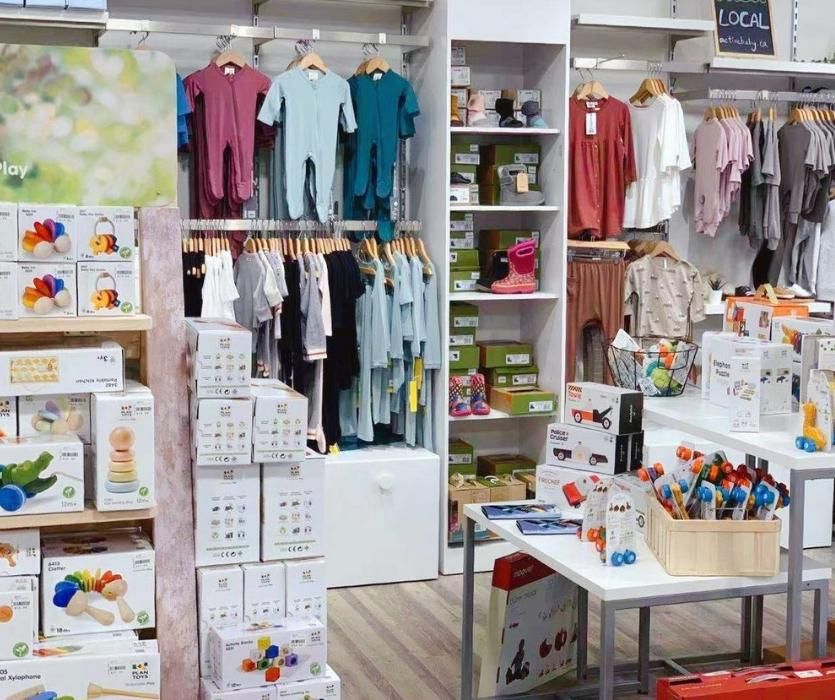 If you want to shop West Coast:
Active Baby prides itself in only stocking products that they know parents will love, by trying them out themselves and gathering feedback and recommendations from their customers. They also have a mission to share local and Canadian brands selling everything from small stuff like baby wash and apparel to nursery staples like bassinets and rocking chairs. The filters on their website make it easy to search out specific Canadian brands, as well as ratings and price points.  Take a peek at their selection here.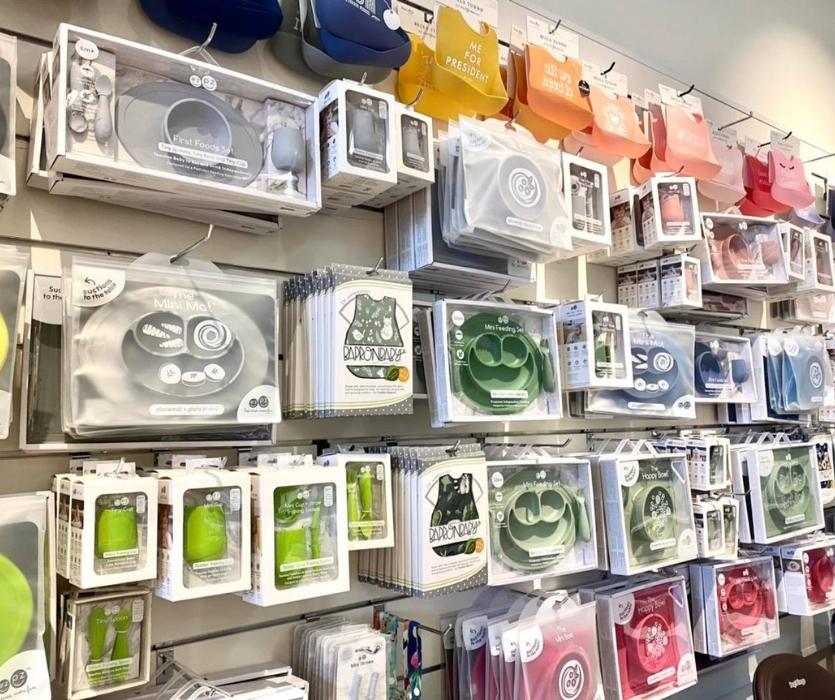 If you want to shop (more) East Coast:
Jump! The Baby Store has a huge selection of apparel, accessories, strollers, car seats, swings and carriers for babies and toddlers, as well as toys to encourage imaginative play for kids up to age 8, and allll the goods for dinnertime and decking out your baby's nursery. Something that makes Jump! extra special is the high-end brands they carry that you won't find in a lot of mainstream shops, like Veer, 7 AM, Clek and UPPAbaby.  Their "Made In Canada" section makes it easy to browse through all of your favorite Canadian companies, including small shops and large brands. To visit their storefront, you'll have to head to Sudbury, Ontario, but if that's a smidge outside driving distance, you can check out their online store here.
Best Place To Shop If You Want a Brick and Mortar Store
Online shopping is a heavily pregnant person's best friend - especially when your feet are so swollen you can barely get your shoes on. Howeverrrrr, there's definitely something to be said for getting the feel of a stroller, or being able to pop a car seat into your vehicle to see how much space it actually takes up before you hit "add to cart". A lot of people (think - your less-tech savvy relatives) may also prefer to head to a store rather than shop online. Here are a couple great options for Brick and Mortar stores that allow you to do just that.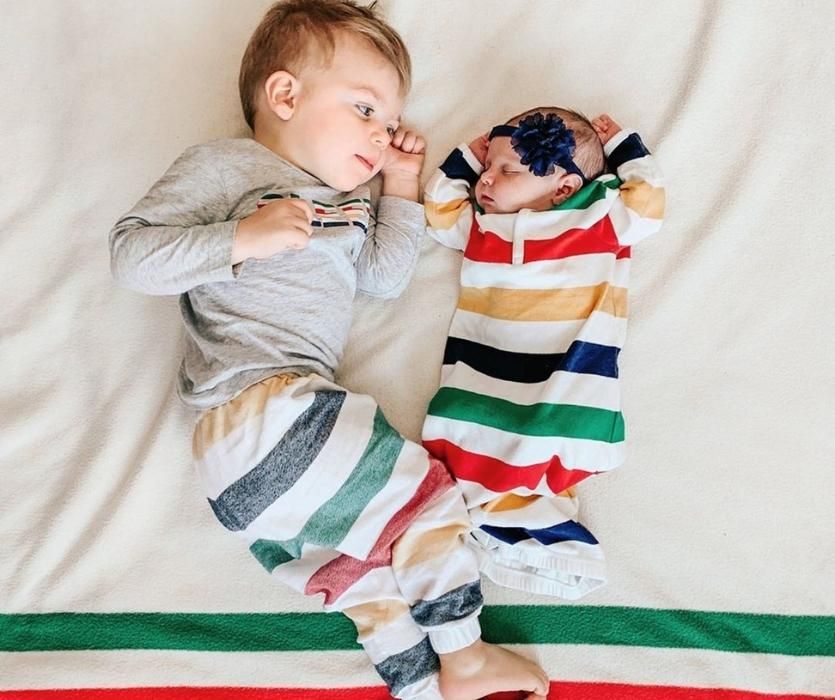 If you want well curated baby items:
The Bay has been a mall staple across the country since what feels like the beginning of time, making it accessible to many Canadians and earning it top points in the "Best Brick and Mortar" category. Visiting the store in person means you can get up close and personal with any baby gear you're curious about, whether you're looking for your own baby or buying for someone else's. The Bay has a well-curated selection of brands that come at a variety of price points, including BabyBjörn, UppaBaby, Maxi Cosi, Diono and Cosco. The Bay is also known for having some pretty excellent sales - particularly during Bay Days, when you can score extra-awesome deals. Start your browsing here.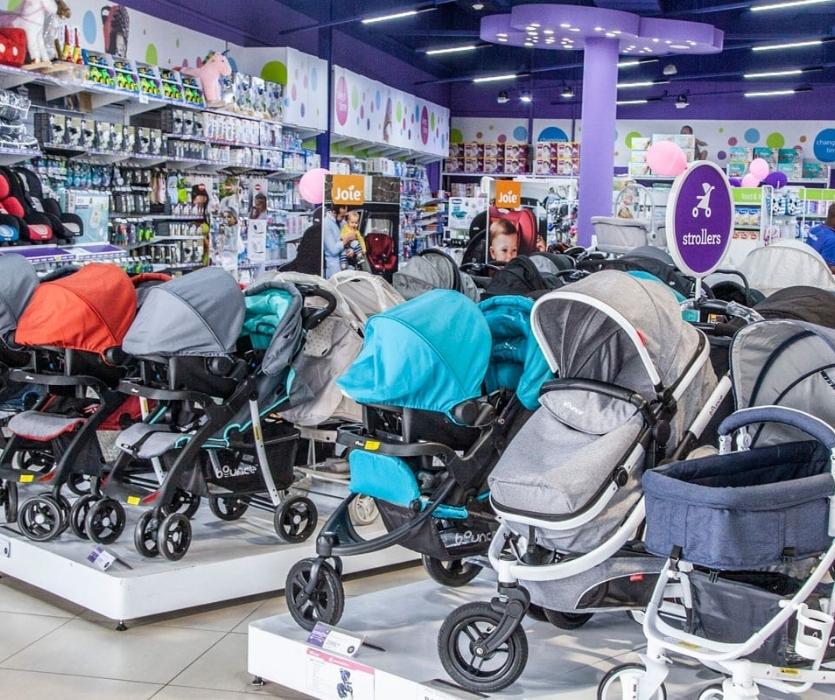 If you love points and clubs:
There's something super satisfying about wandering through one of Babies "R" Us' 80 Canadian store locations and getting a babe's-eye view of their huge selection of gear like bassinets, baby carriers, high chairs, infant car seats and more. Babies "R" Us also has a great range of gear for pregnant and postpartum folks, including maternity wear, nursing pillows, breast pumps and more. "R Club" members are eligible for special perks such as 10% off your first purchase, members-only promotions, and a special birthday offer to your kids. Members also get 15% off of baby registry completion items. Get the goods here.
Best Place to Build Your Baby Registry
Making a baby registry is the first of many exciting things you get to do on your journey as a parent, but deciding which store to make one at can be a little tricky. When choosing where to register for your baby in Canada, consider things like which stores will be easiest for family and friends to locate and buy from, who has competitive prices, how easy it is to make returns, and whether or not the store offers completion discounts. Here are a couple great ones to consider.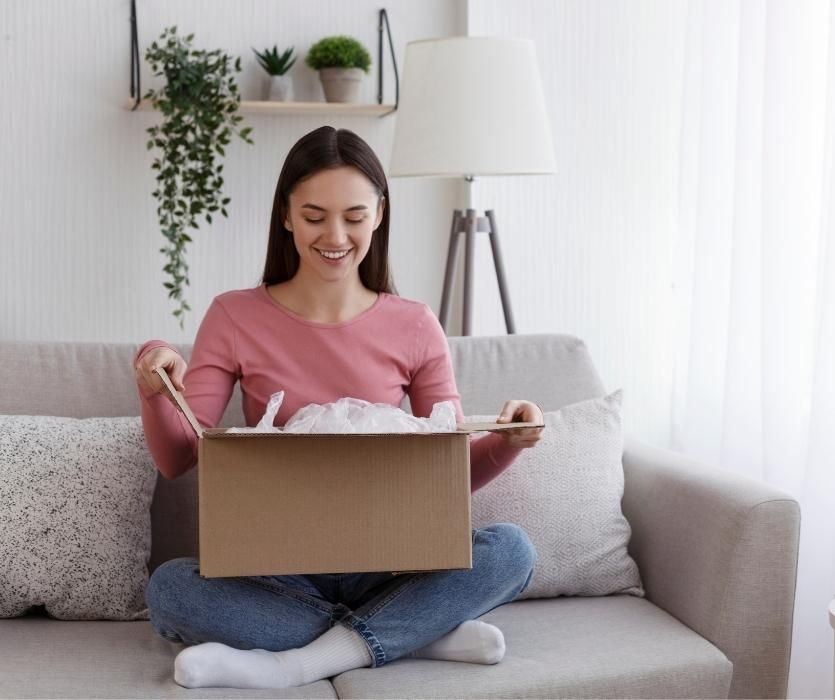 If you want ultimate flexibility:
There's no denying that Amazon has a lot of features that make parenting a breeze. Not only do they have an essentially limitless assortment of gear to choose from, but it's easy for anyone, anywhere, at any time to gift you and your baby with the items you love (and you get 365 to make returns if you need to). Their registry is universal meaning you can add non-Amazon items to it so all your gift wishes are in one spot – think local websites and your favourite retailers. The Registry Assistant makes it super easy to compare prices on items, discover new gear, and track orders. As an added bonus, Prime Members receive a special gift when $25 has been purchased from their registry, and they receive a 15% completion bonus. Head to their registry page here.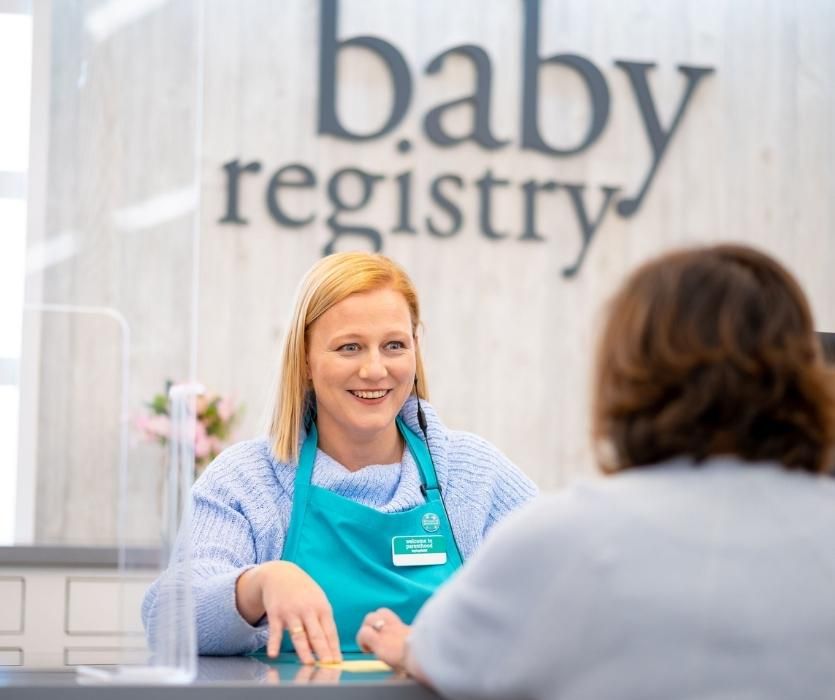 If you want the option to go to a store:
buybuy BABY was an independent company that joined Bed Bath and Beyond in 2007, and opened its first Canadian storefront in Alberta in 2014. Since then, locations have opened in British Columbia, Manitoba and Ontario, and their online site has continued to grow. A fun feature of their website is their dream nursery design tool that was created in partnership with Decorist. Take a simple, 5-question quiz to find out the nursery style that best matches the vibe you're looking for, and shop everything you need to bring it to life. Making a baby registry with buybuy BABY is simple and easy, and also gets you a 15% completion discount to purchase any items you didn't receive but are still dying to get your hands on. Set up a registry here.
Best Place to Find High End Gear
There's some pretty splurge-worthy gear floating around out there in the baby-verse. Here are a couple of great spots to head to if you've got some extra moolah in your pocket and are on the hunt for high-end baby gear.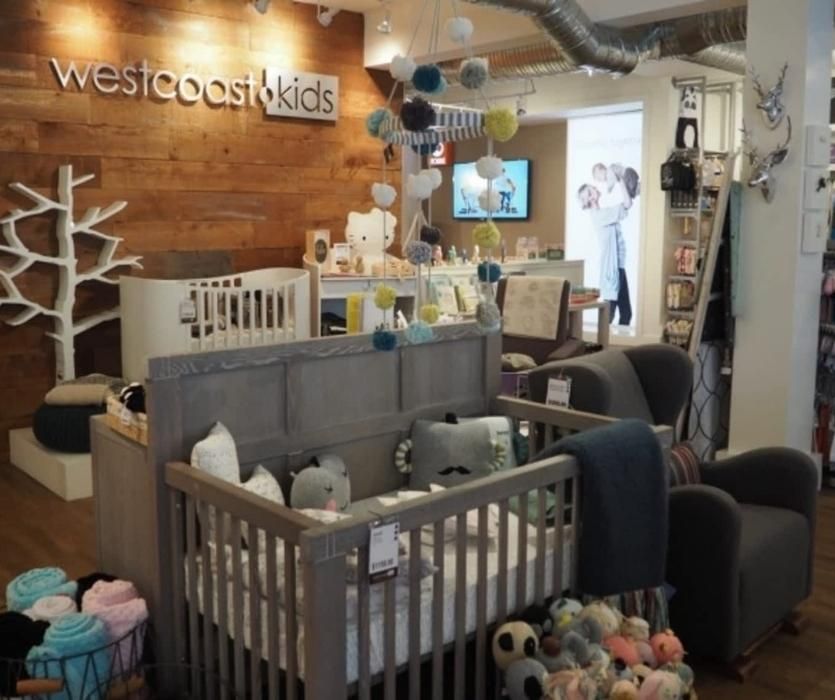 If you want Canadian based:
Stocking up your nursery? Check. Creating a dream registry? Check. Looking for a one-stop shop for all the baby gear items and accessories your little heart can handle? Check. West Coast Kids is a Canadian company established in Winnipeg in 1974, that has since expanded outside of Manitoba with stores popping up across the country in Richmond, Vancouver, Calgary, Edmonton, Toronto and Richmond Hill. Both in-store and online you'll find tons of popular brands, like Graco, Baby Jogger, Britax, Summer Infant, and Bugaboo, just to name a few. Shop their online store here.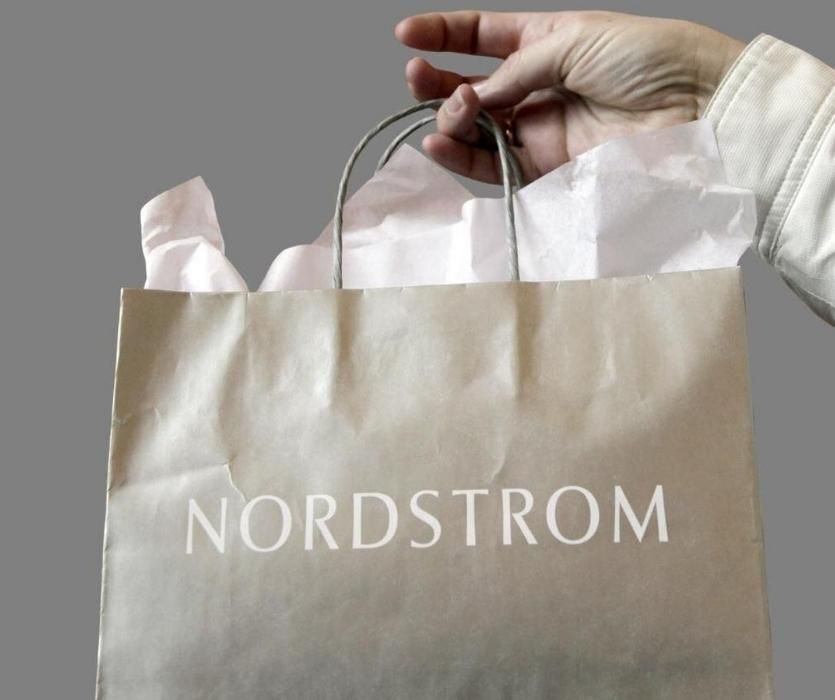 If you want the benefits of a large store:
For everything from diaper bags you'll want to use long after the Pampers are put away to strollers that'll catch the eye of all the babies on the block, Nordstrom is a baby fashionista's dream. They've got high end gear from brands you love, like UppaBaby, Petunia Pickle Bottom, Stokke, Nuna and more. If you happen to end up with a few items for yourself in the cart, you can blame it on your pregnancy brain. Check out their selection of high-end baby gear here.
Best Customer Service
Whether you're a new parent or already have a kid or two in tow, there's a good chance you're gonna have a lot of questions when it comes to buying baby gear. Having great customer service during the purchasing process, and easy return options if you end up buying the wrong thing (or getting doubles as gifts) is super important. Here are some stores that are slam dunks in the customer service department.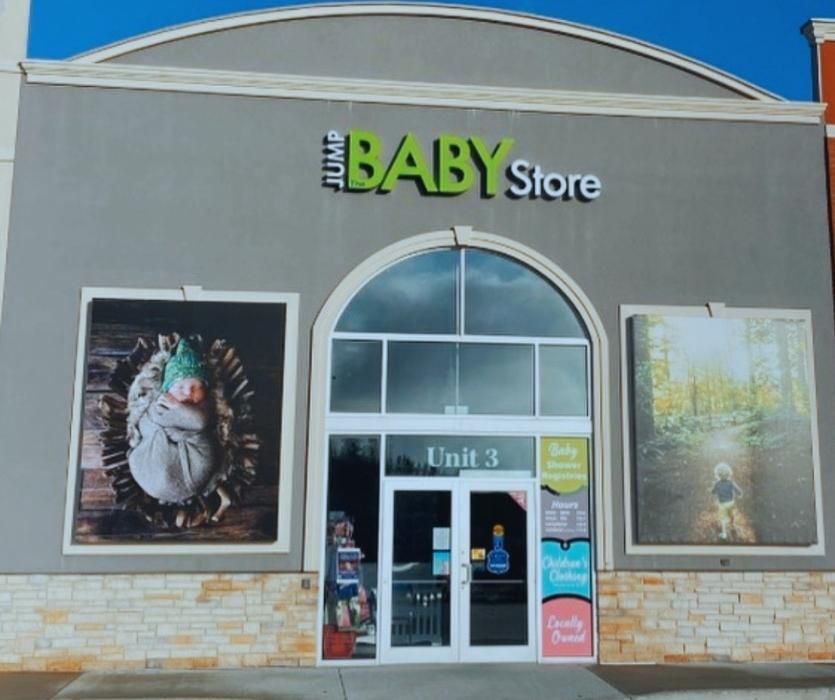 If you want a fast, friendly response:
Jump! The Baby Store has solidly positive reviews from happy customers, both on Facebook and Google. Parents have been consistently impressed with their ultra-responsive nature when it comes to returns and warranty claims, and their turnaround times on shipping can't be beat. Their 45-day return policy gives you plenty of time to make a final decision on the gear you've purchased, and it's easy to start a return request by contacting sales at sales@jumpbaby.ca. Whether you're chatting with their employees in-store, online, or over the phone, the folks at Jump! are always happy to help. Check out their online store here.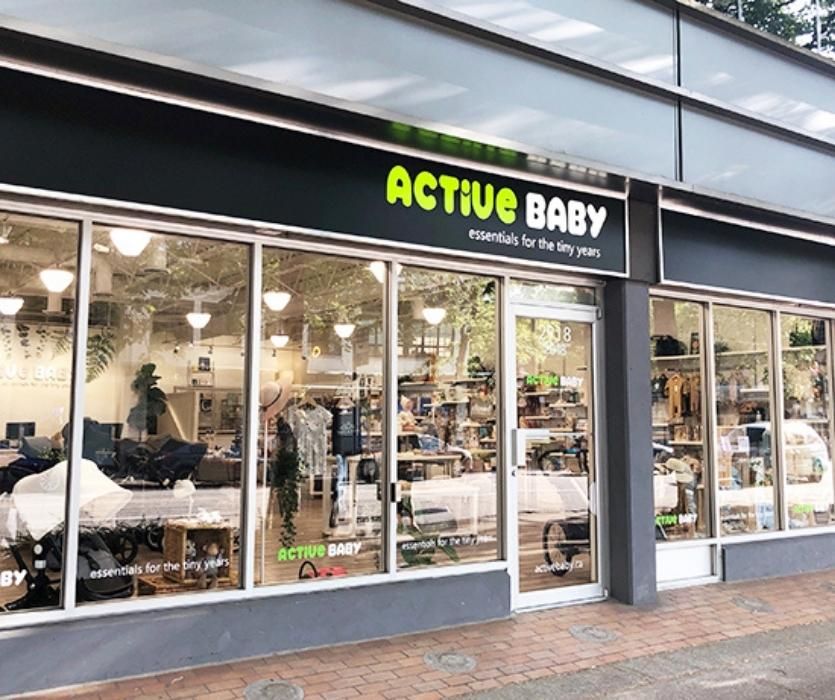 If you have no clue what you're doing:
Active Baby is known by their customers for having friendly staff who know their stuff. Reviewers on Facebook mentioned over and over how helpful and knowledgeable staff are, using both personal experience and product research to help customers make informed decisions on their purchases. If you're looking to special order an item, are trying to find the perfect baby gift, or want to get unique and adorable gear you can't find anywhere else, Active Baby's staff will be with you every baby step of the way. Check them out here!
Easiest Places To Make Returns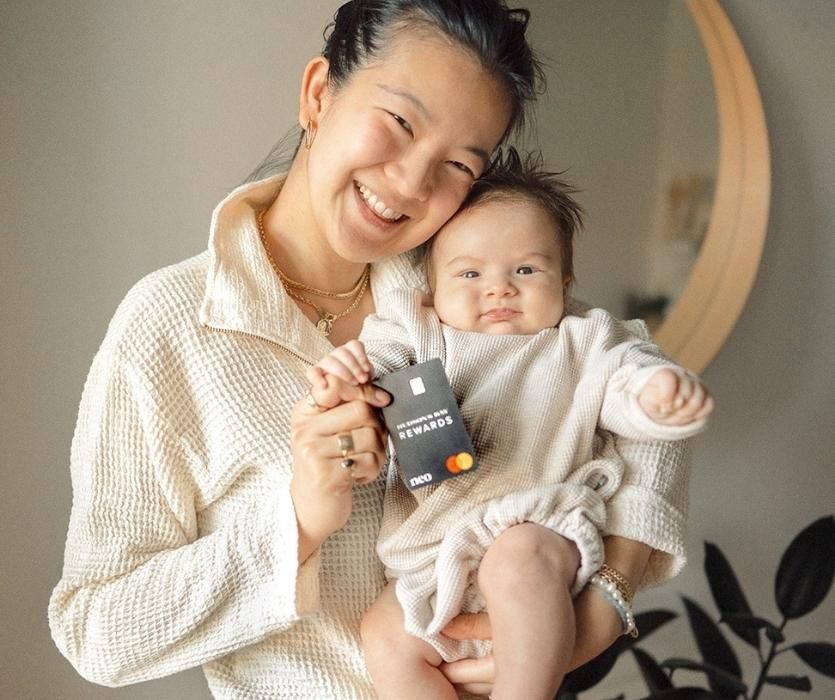 If you have a Bay Credit Card:
If you ended up with a purchase that isn't working out, The Bay is known for making the return process a breeze. All items sold buy Hudson's Bay are eligible for free returns, either in store or by shipping them back to the warehouse with your original receipt. Best of all, you can bring back just about anything to The Bay (excluding car seats and breast pumps, for safety and sanitary reasons) within 30 days, or 90 days if you purchased the items using an HBC credit card. Check out their full return policy here.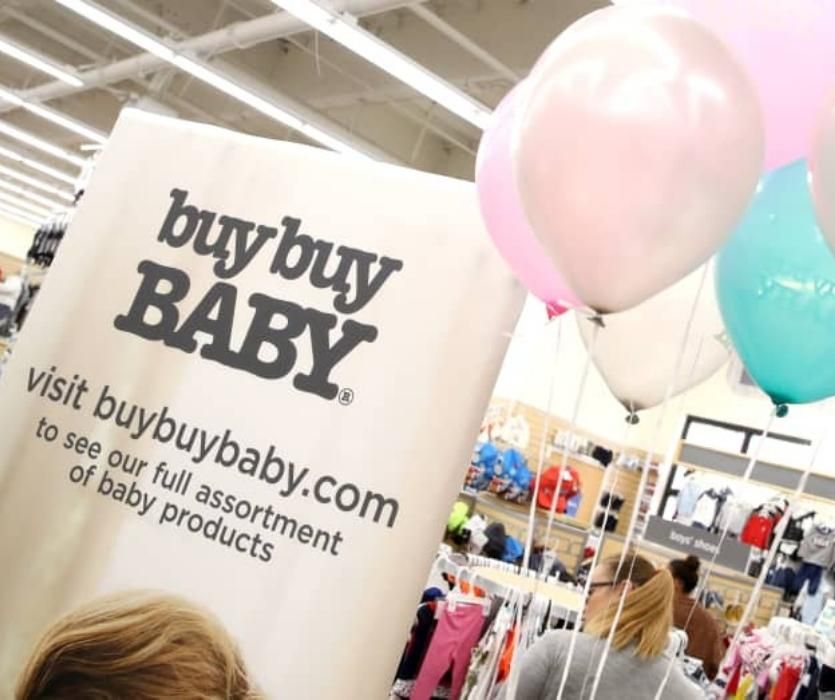 If you tend to lose receipts:
Whether you bought an item in store or online, returning items from buybuy BABY is no problemo - even if you've lost your receipt. Most items can be returned up to 90 days after they were purchased for a full refund if you've got a receipt. If you don't, you're eligible for a merchandise credit of 20% less than the current selling price (since they assume that most items are purchased using a coupon). Take a boo at their full return policy here.
Best Place to Find a Baby Gift
Are you trying to nail down the perfect baby gift for somebody you love? If they don't have a registry and you're trying to figure out where the heck to look, here are a couple of great places to start your search.
If you don't know what to get:
Although Active Baby has everything families need for their babies on the go, the store isn't just about strollers and car seats. Whether you're looking for a new crib, an adorable onesie, or need to stock up on Snot Suckers, they've got those too, boo. Their Baby Gifts & Baby Gift Ideas section is a great place to head to first if you're in the dark on what to purchase. Filters to help you browse brands and categories like toys, books, skincare, keepsakes and greeting cards can help steer you in the right direction, and sorting by best selling items is a great way to know that whatever you pick has a good chance of being a hit. They also have a Blog filled with helpful articles, including categories like holiday bestsellers. Head to Active Baby's full site here.
If you're trying to decide between two gifts:
Looking for a Canadian store with a huge selection of baby gear both online and in person? SnuggleBugz has 7 retail locations in Ontario and British Columbia carrying all things baby, from strollers and car seats to diaper bags and pacifiers and a little (okay, a lot) of everything in between. Their Learning Centre is full of helpful articles including product comparisons and reviews that can help you make a final decision on a great baby gift, and the Essentials tab is a great place to look for items that would find themselves onto anyone's registry - even if you don't have one to shop from. If you're feeling really stuck, they've got an online chat feature to get you in touch with a customer service rep in no time. Find your gear here.
What are your favorite places to stock up on baby gear in Canada?
Did I miss a great one? I wanna hear it in the comments section!
Our next reco: Baby Prep Kit: Everything To Do Before Your Newborn Arrives
---
Get posts & giveaway updates delivered right to your inbox
---
---