Looking for some of the best gifts for pregnant women? Here are some thoughtful gift ideas for the expecting mom in your life whether she's a first time mom, a pregnant friend, a co-worker, or the mother of your child.
I've tried to find a good range so there's a perfect gift for everyone while steering clear of items that might be on her baby registry. After all, this gift is for her and not the new baby.
Best Gifts for Pregnant Women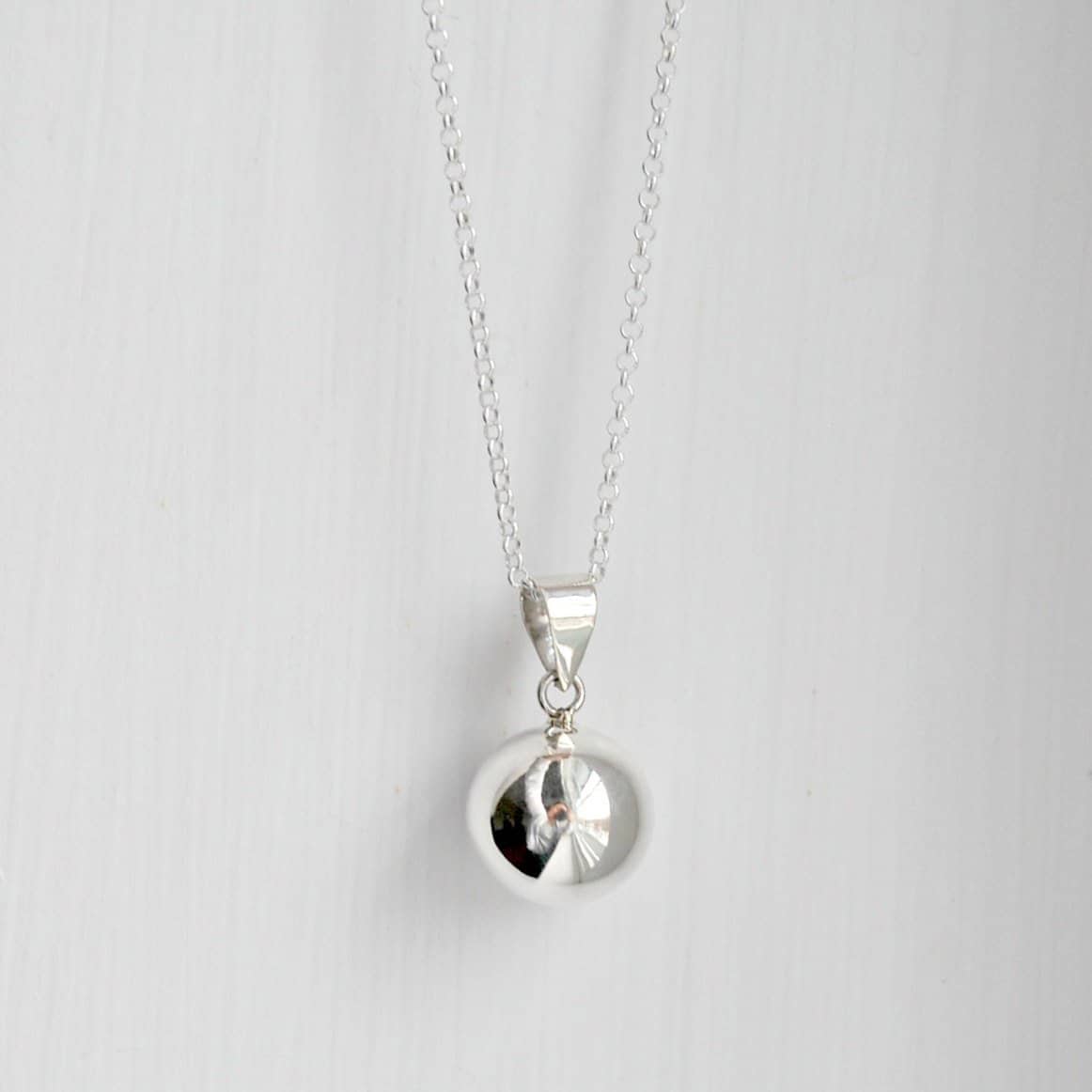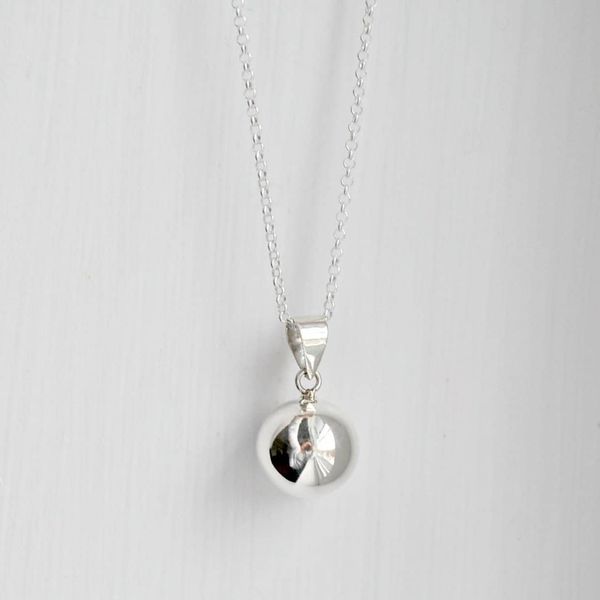 Traditionally, harmony balls have been used in Bali and Mexico. Pregnant women wear it on a long necklace during their pregnancy so the gentle chime soothes the baby in the womb as the mother moves. After the baby is born, mom wears it on a shorter necklace, that it can be played with by the baby while nursing. It had believed to be extra soothed by the sound because he/she associated it during the time in the womb. You can find this one on Etsy and an assortment of different styles here.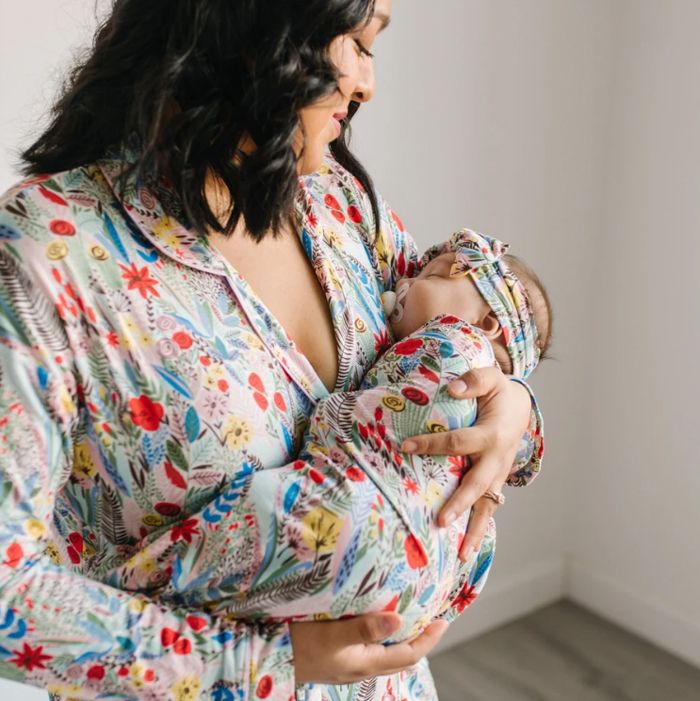 There is something nice about having fresh, soft pajamas. This company makes lovely pjs, robes, swaddles, etc. in Mommy and Me sets. You can find them here.
So if the idea of giving her an alarm clock sounds crazy because she's about to give birth to one, bear with me. The Hatch Restore is a smart light + sleep sound machine that combines a reading light, a robust sound library, unique wind-down content, and a sunrise alarm. It has a soft glow reading light which would be great for night feedings and the Sunrise Wake-up Light that gently wakes you up instead of jolting you out of sleep like a typical alarm clock. Anything 'gentle' is a nice change when you've been jolted out of sleep by a baby all night, plus, it can be used long past the baby years. You can find it on the Hatch site.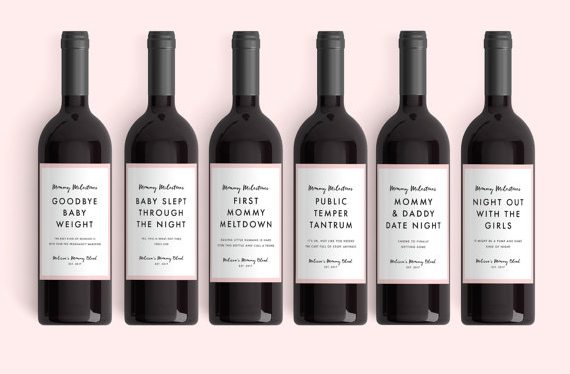 If she's ready to pop with the champagne corks of New Year's, then how about these wine labels to stick on her favorite vino? Find them on Etsy.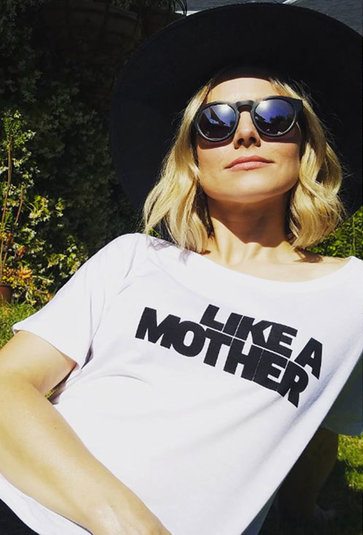 The important thing about this shirt is that you get to give her a gift that implies the word "fuck" without her grandmother noticing. Amazon.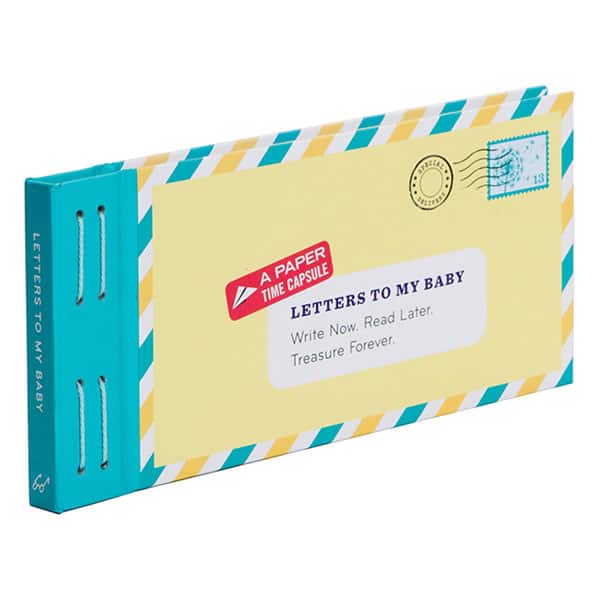 She can write letters for her new baby to read when they are older, which is bound to be a mix of beautiful and hilarious. You can buy it here. (They also have a Letters to My Grandchild version if you need a gift for a keen Grandparent.)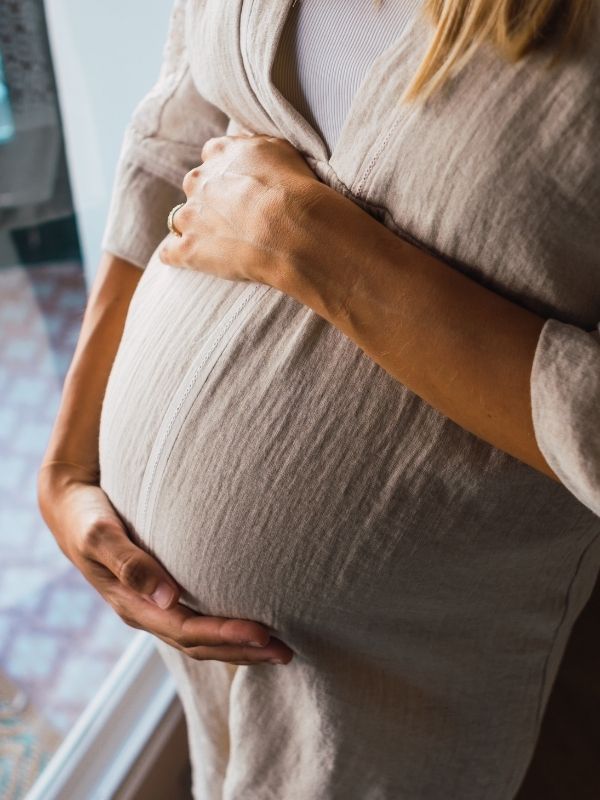 There is something special about having nice clothes that actually fit your body. This clothing rental service delivers fresh styles right to your doorstep and once you're finished with them you send them right back. You can keep swapping as many times as you like so there's always something to wear. You can see our review to find out more or buy a gift here.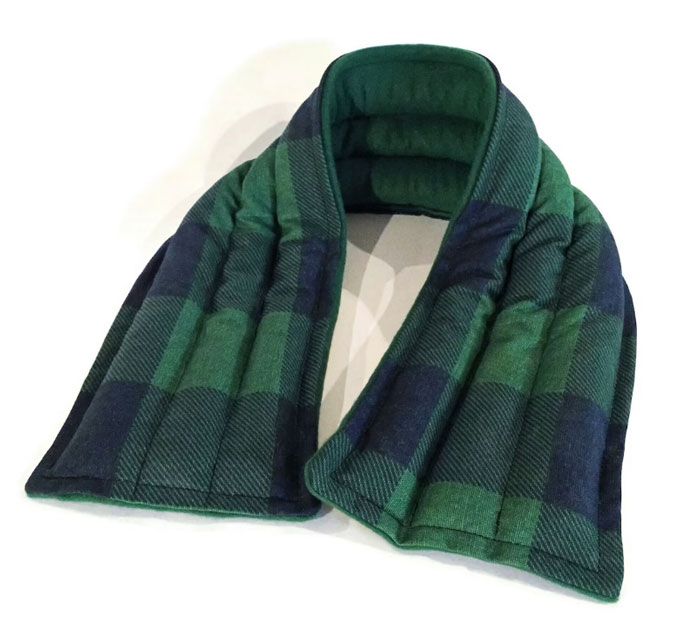 Heat in the microwave for comforting warmth or chill in the freezer for soothing cool. It's one of those things that will come in handy long past pregnancy. Etsy.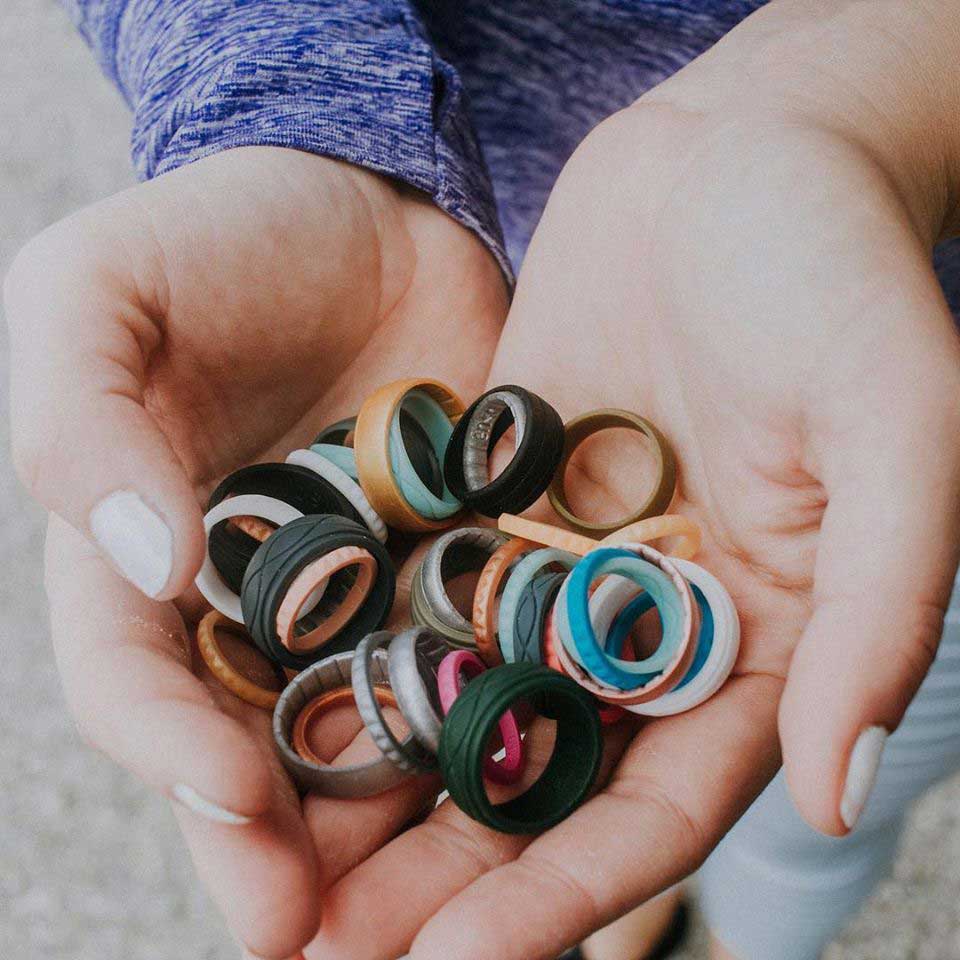 This company makes very cool flexible silicone rings to help with those lovely sausage fingers you can get when you're an expecting mother. You can get one that looks close to a metal wedding band or get fun colorful ones for stacking. Either way, they won't have to be cut off your hand because your fingers swelled up like a balloon. You can find them on their site.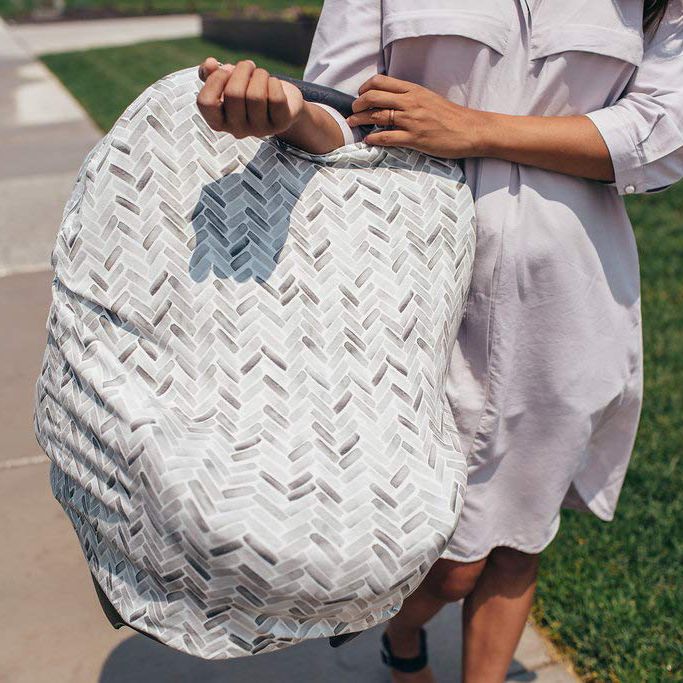 This nifty piece of stretchy fabric can act as a car seat cover to keep your baby warm or cool, depending on the weather. You can still access the carrying handle and your baby gets some airflow. Take it off and use it as a nursing cover. (My friend used hers as an emergency skirt once.) You can find them on the Copper Pearl site.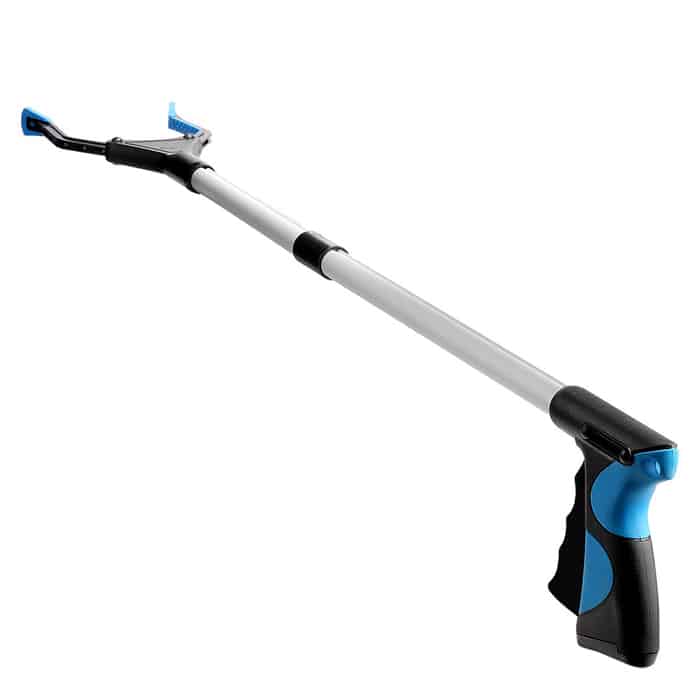 This will get a good laugh until she has to pick up a sock off the floor and she realizes the brilliance of these. Amazon.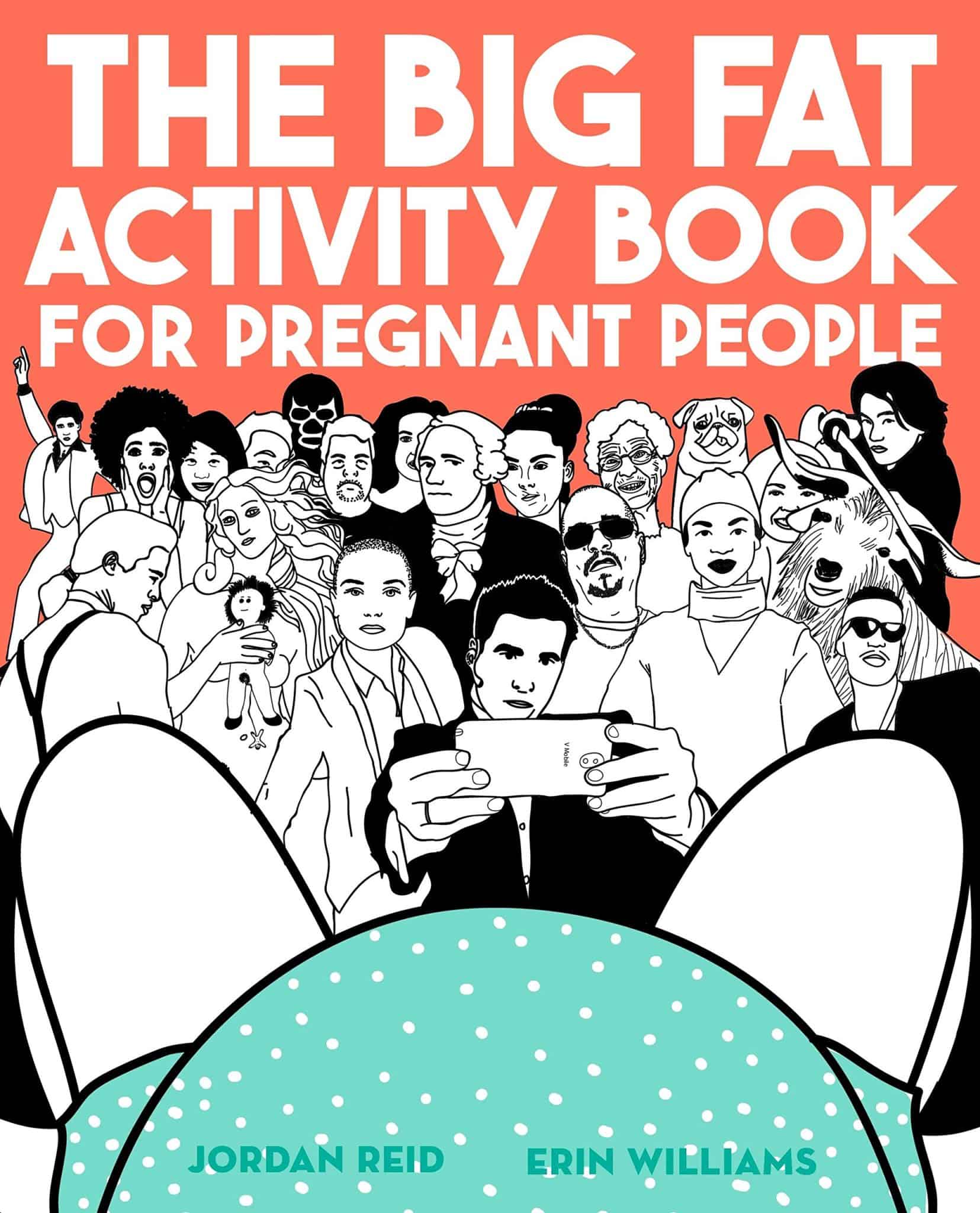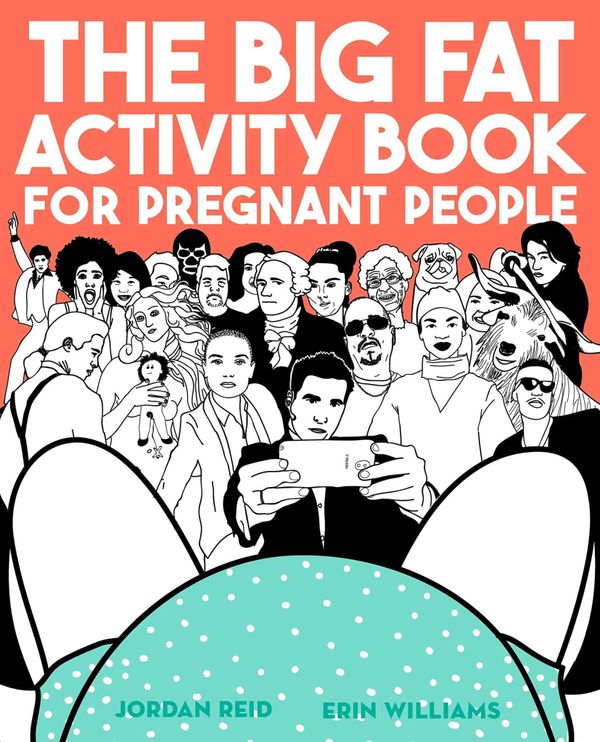 I wish this book had existed when I was having my kids. At least I now have a default baby shower gift for pretty much anyone with a well-tuned sense of humor! It's real life made funny. You can pick it up on Amazon.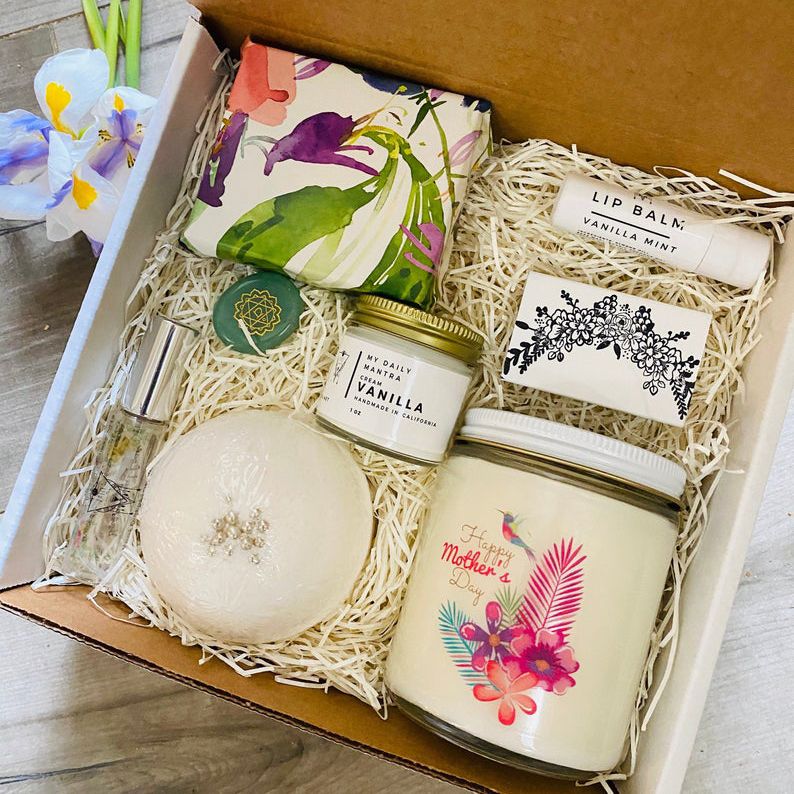 This shop on Etsy makes these gorgeous personalized gift boxes filled with organic skincare, bath salts, soy candles, etc that can be customized to the celebration or the person. All the essentials for a relaxation and self-care retreat. You can find them on Etsy.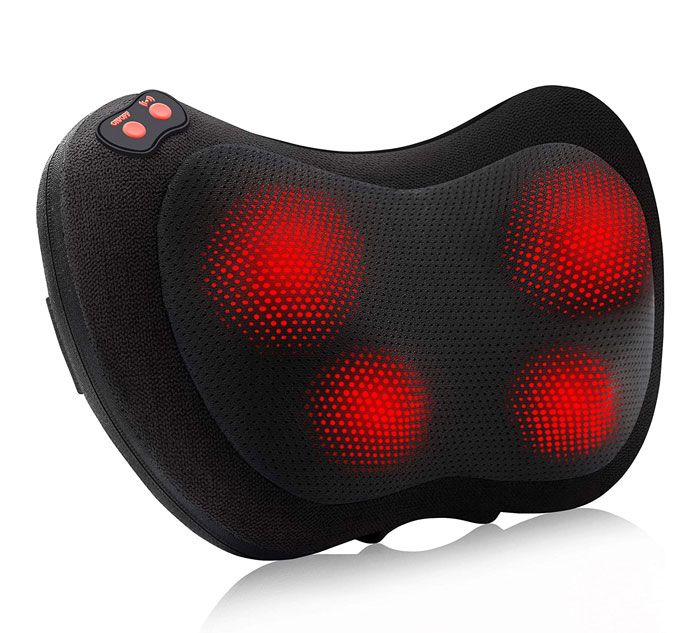 Talk about a great gift for pregnant women. A heated massager for lower back pain and many of the aches that come with motherhood. You can shop it on Amazon.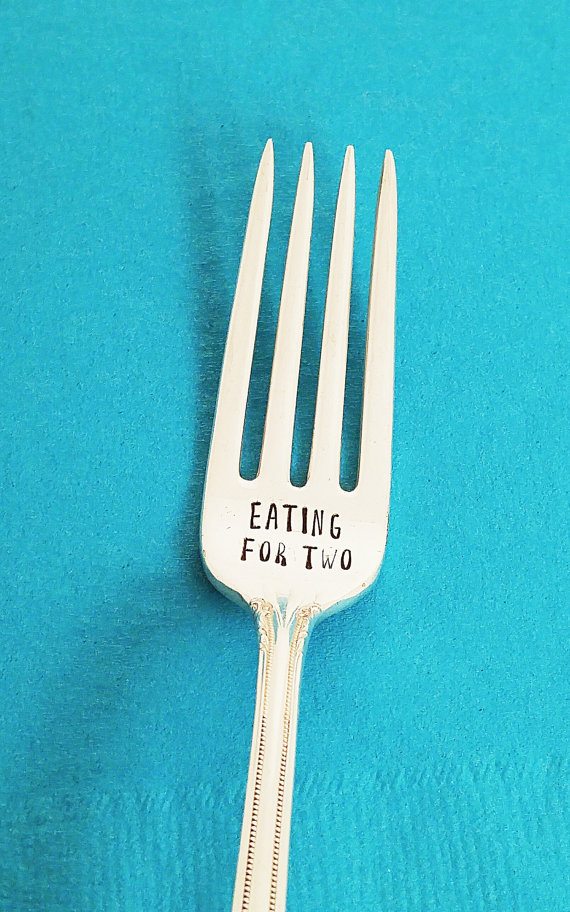 Wrap this up with a sheet cake and you'll be the hero of the day. Etsy.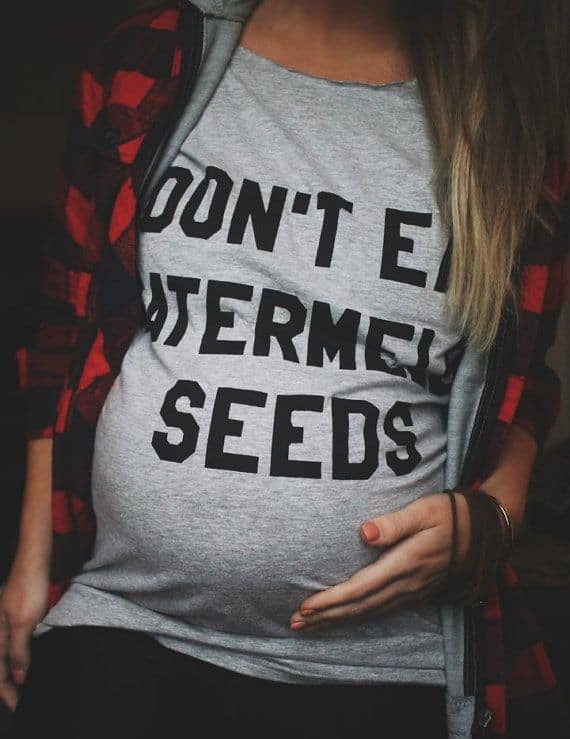 Humorous, and she can totally freak out the neighbor kids. You can find this one on Etsy. Also, check out 21 Funny Maternity T-Shirts That'll Make You Giggle if you're looking for a fun tee.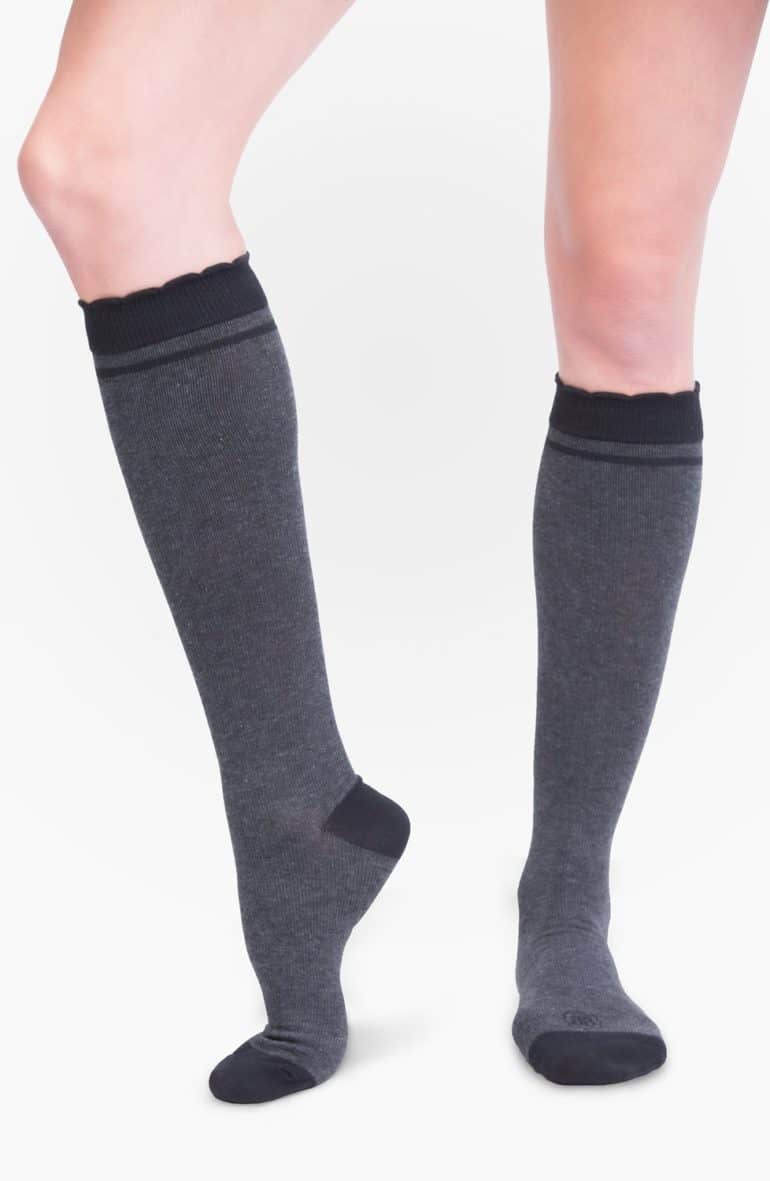 If I say "compression socks" what do you think of? I think of someone's grandfather in calf-length black pantyhose. Belly Bandit just came out with these cute knee-highs with contrasting colors and a scalloped top are not your grandfather's sock-hose-things. (Here's a post on why compression socks are so awesome during pregnancy – hello swollen ankles.) You can find them on the Belly Bandit site.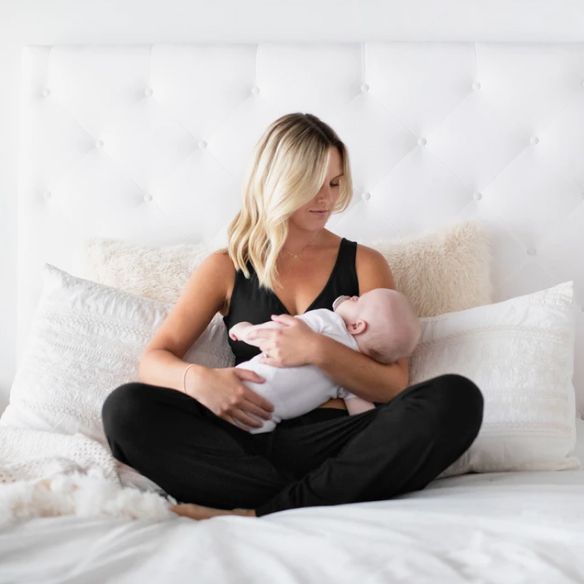 The ginormous part of pregnancy only lasts a few months. A few, seemingly never-ending, months. So maybe go with something that can pull double duty through pregnancy and into postpartum? I wanted nothing more after expelling an entire human than to curl up in some cozy jammies (and mesh underpants). Shown here is the sleep bra paired with the everyday joggers. (Be sure to use the code PREGNANTCHICKEN at checkout – you'll get 20% off.)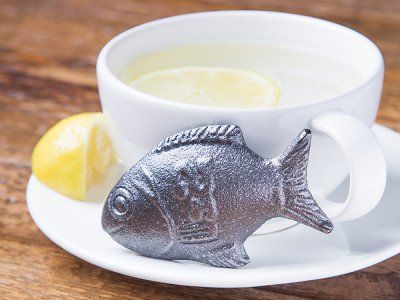 Okay, so iron deficiency isn't sexy, but it sure is common in pregnant people. The Lucky Iron Fish is an easy safe way to add iron to your food or water without changing the taste and releases between 5 and 10mg of iron per use. You can read more about it here or pick one up on Amazon or from the Lucky Iron Fish site.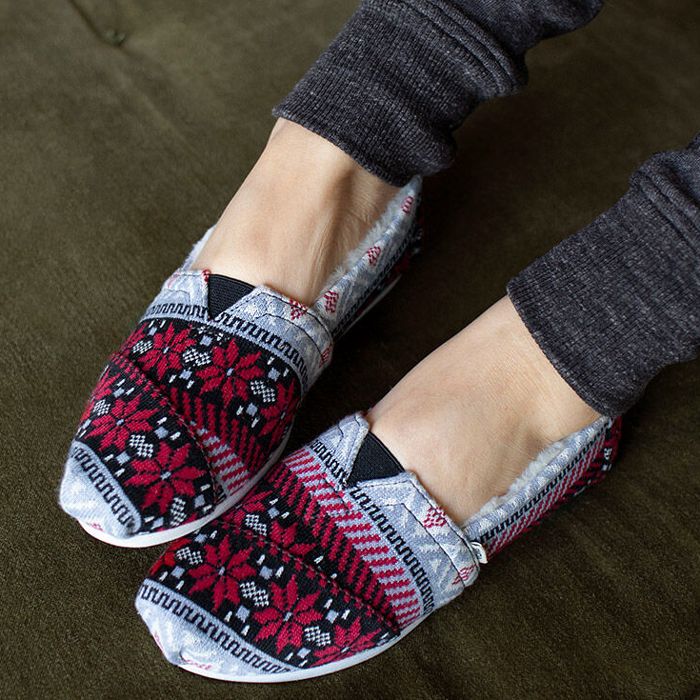 These kicks are perfect for anyone who needs something that's easy to slip on and is super comfortable. (TOMS is one of our top picks to wear during pregnancy) plus, TOMS will give a new pair of shoes to a child in need with every purchase. You can find them on the TOMS site.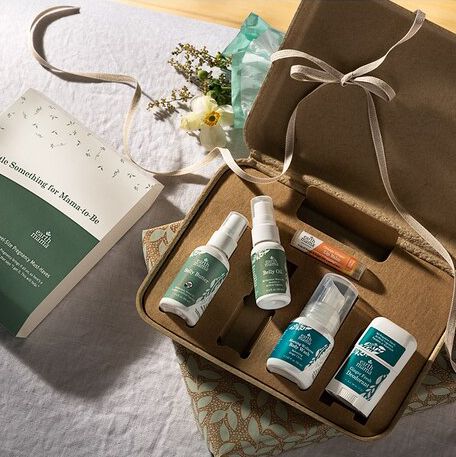 This set called A Little Something for Mama-to-Be!, has five travel-sized products from Earth Mama's amazing line. It includes Ginger Fresh Deodorant, Morning Wellness Castile Body Wash, Belly Butter, Belly Oil, and an Orange Ginger Lip Balm. You can pick up the set on the Earth Mama site.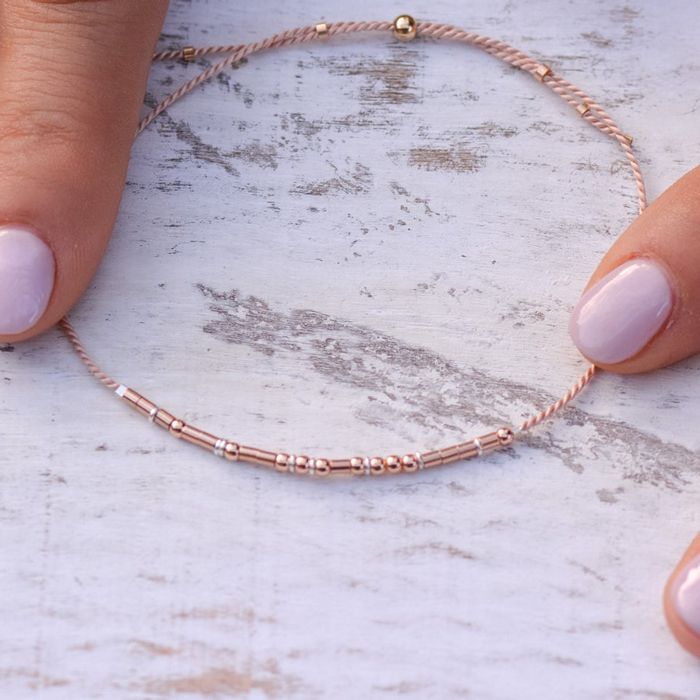 These can be customized with names and phrases to make it super personal. Etsy.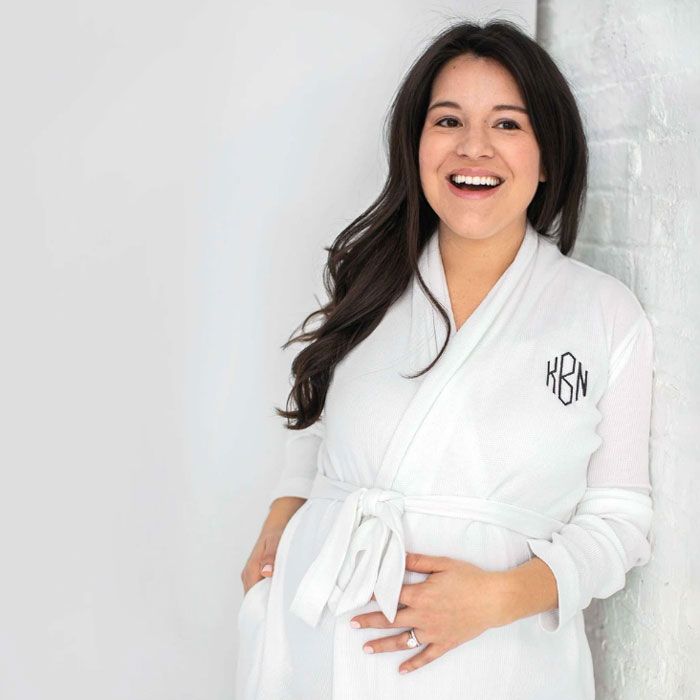 This super-soft organic cotton robe for before, during, and after pregnancy will give you all the feels. It's made from 100% organic cotton and it's GOTS certified. You can even have it personalized. Shop them on the site.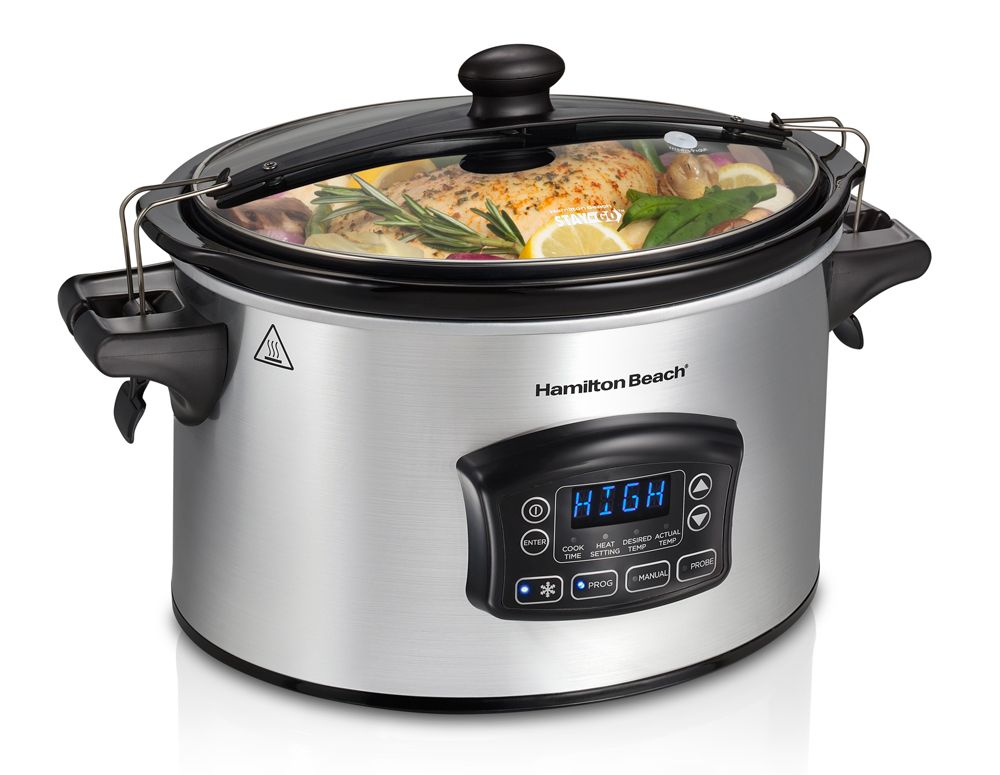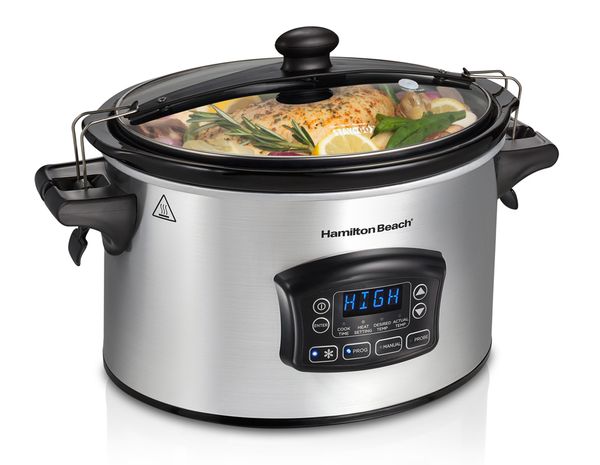 This new slow cooker knows how to defrost and cook food safely without overcooking. Set it to the desired temperature, insert the probe and it will automatically shift to warm when food is ready. Pair this with some amazing frozen prep-meals and you have an incredible gift for someone having a baby. (Frankly, I would love this gift too.) You can find it on Amazon.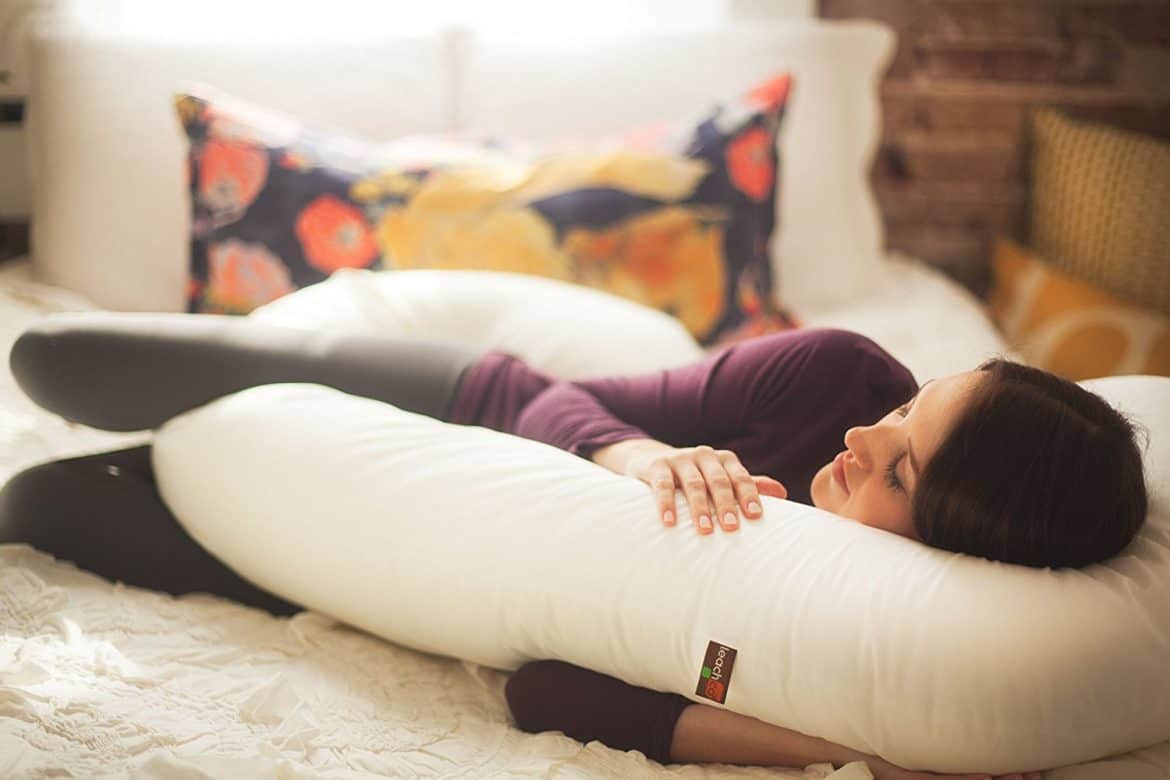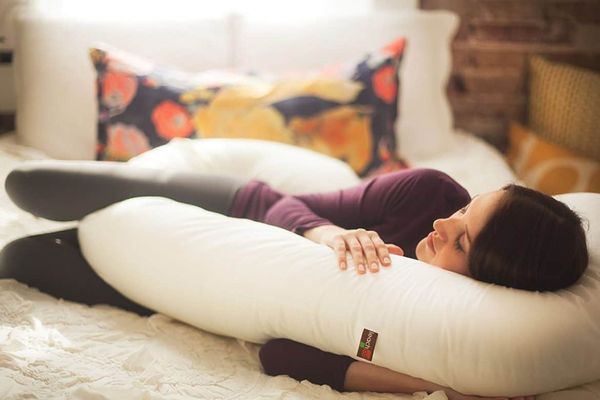 There is a good reason the Snoogle shows up on every "best gifts for pregnant women" list. It's magic. It does tend to steal all the bed space but consider that preparation for after the baby arrives. Amazon.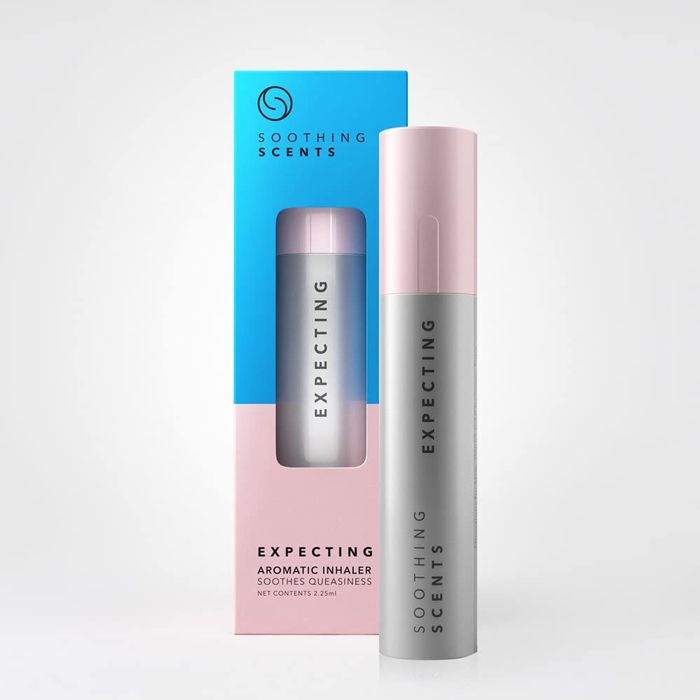 This nurse-invented inhaler combines five essential oils that curb morning sickness. I love that it's in a little twist-up holder so you don't get used to the smell (like you would if you just rubbed it on your wrist or something). If you feel the barfs coming on, twist up the cap and take a whiff. You can find it on Amazon.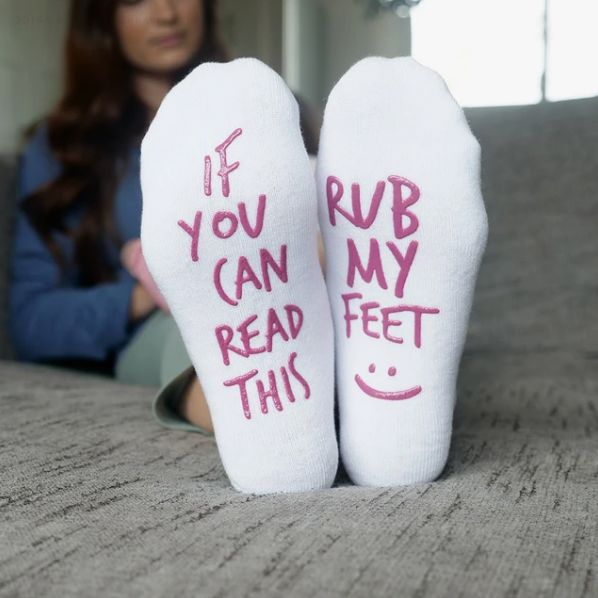 These are fun. These are practical. And these get that poor girl a foot rub. They have all kinds of fun sayings. (Be sure to use the code PREGNANTCHICKEN at checkout – you'll get 20% off.)

These gorgeous shoes are crafted by unicorns somewhere and they are surprisingly comfy. Plus, they make you look pulled together even when you aren't. They have a cult-like following – just type #teiks on Instagram and Oprah loves these shoes. OPRAH! You can check them out here.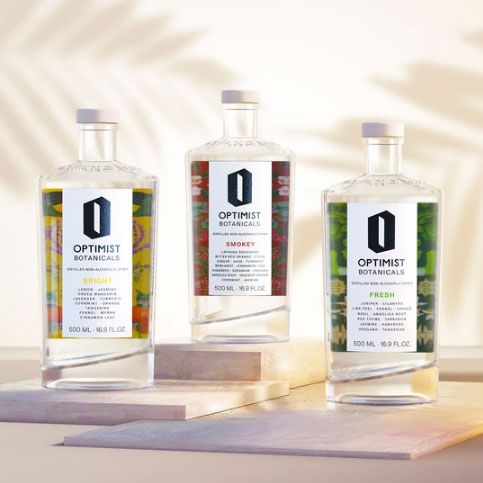 Optimist Botanicals make these no alcohol spirits, free of sugar, sodium, additives, calories and carbs. Bright is reminiscent of a lemony vodka, Fresh tastes more like a gin and Smokey is more like a tequila. You can shop them all here.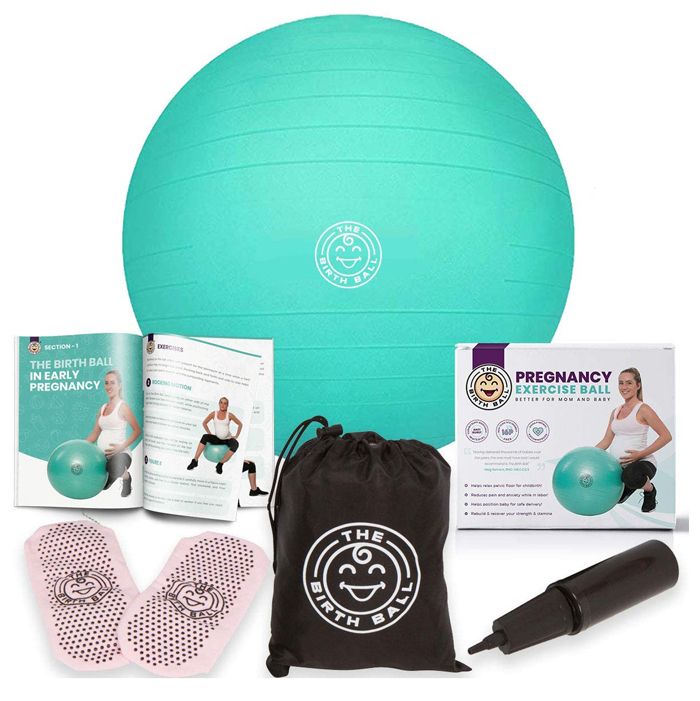 Birth balls can be a great relief to aching hips during pregnancy and alleviate back pain. I'm fairly sure I wouldn't have survived the newborn stage without one (or three). We would strap our babies into a carrier and bounce them to sleep. Every damn night. For months. This kit includes an extra thick birth ball, a guide with trimester specific exercises, non-slip socks, a go-bag and a quick inflating hand pump.
The gender-neutral artwork with guided sections provides space for every family to record moments from pregnancy to age five. Amazon.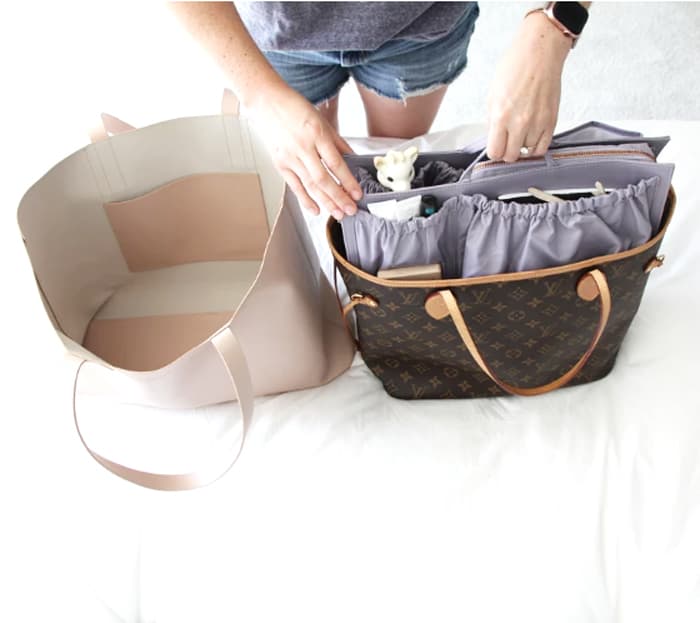 Removable organizer insert that makes any bag a diaper bag. The original version includes 11 pockets – including an insulated pocket – key clasp, and a washable changing mat. You can find them on the ToteSavvy site.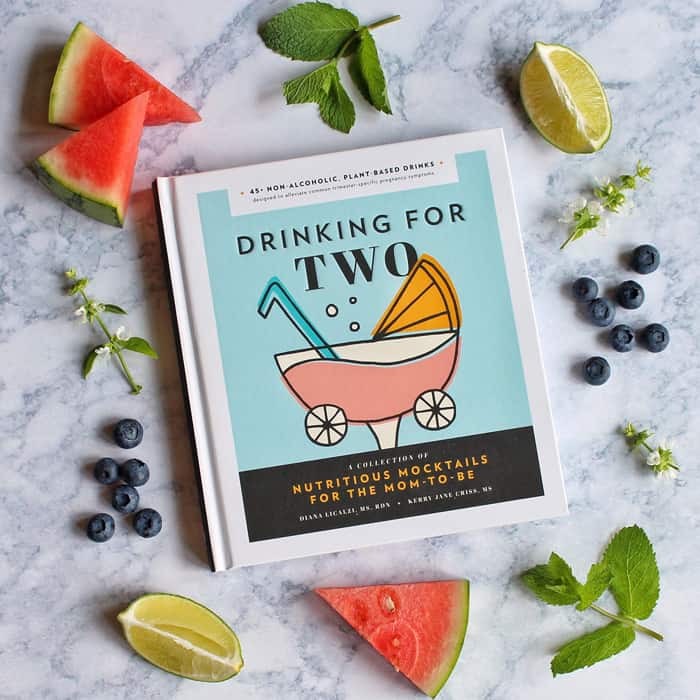 It has 45+ delicious, plant-based mocktail recipes carefully crafted to deliver essential nutrients and antioxidants, and target common pregnancy symptoms. Amazon.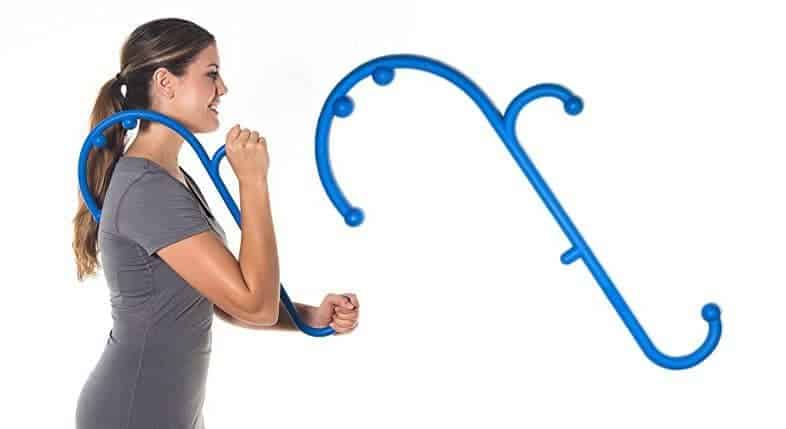 This handy gadget may look a little like a hybrid plant hanger and torture device but it's good at reaching those hard-to-get back knots. Amazon.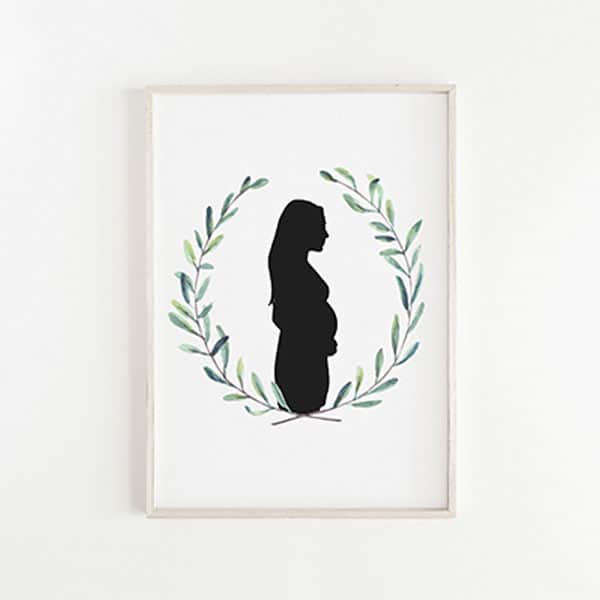 Simply send a photo of her pregnant profile and they will email you back a printable .jpeg file. This would be so sweet in a nice picture frame – just note which size you order. Buy it here.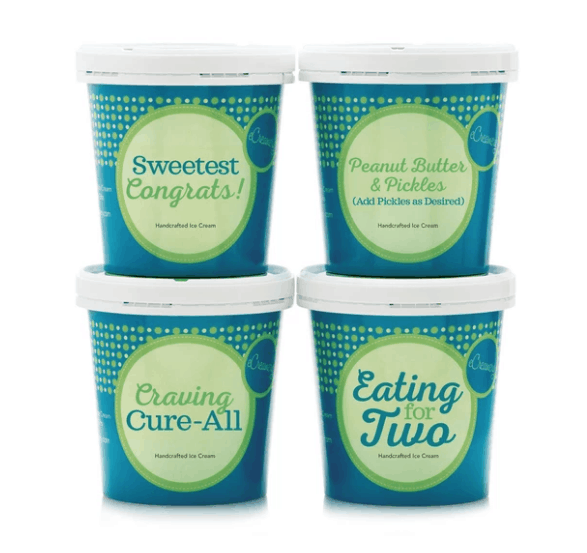 The folks at eCreamery make this delicious premium ice cream collection. Each handcrafted pint is named with a special title and makes tasty gifts for pregnant women. Buy them here.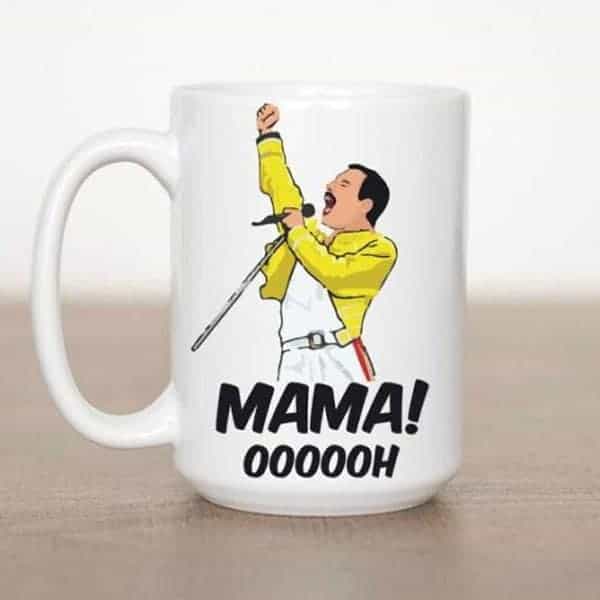 I mean, c'mon. Who on the planet won't sing along to this sucker? You can buy it here.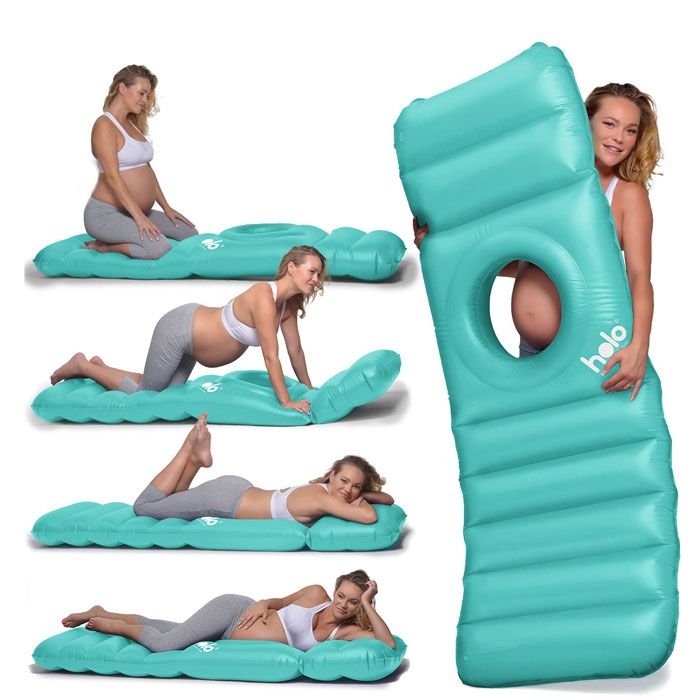 This is an inflatable maternity pillow raft with a hole to lie on your stomach during pregnancy. The holo can be used on land or water and is great for when you just want to relax and want to lie on your tummy. You can buy it here.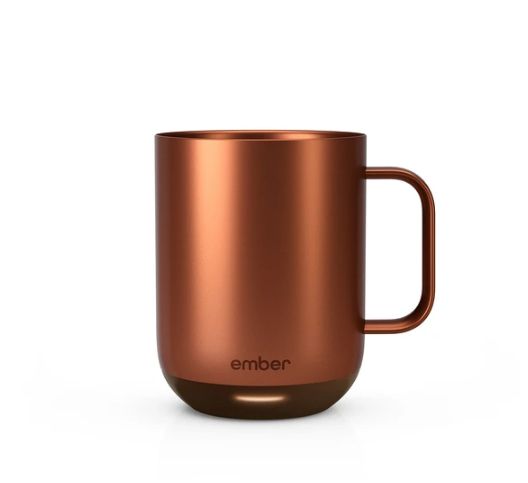 A running joke in the parenting world is how often you have to reheat coffee and/or forget it in the microwave. Ember Mugs allow you to set and maintain your preferred drinking temperature for hot beverages. You can find them here.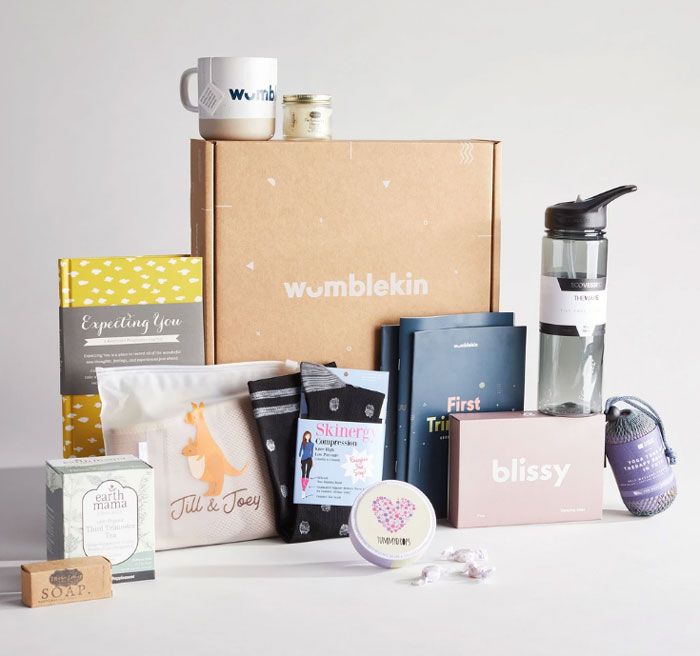 These hand-curated boxes are not your average bear. Each item is selected by a pregnancy professional (many who are moms too) and delivered right to your door when you need them. They have 5 different boxes (1st, 2nd, 3rd Trimesters, Labor+Birth, and 4th Trimester) and make great gifts for pregnant women.
Use the code WUMBLECHICKEN to get free shipping and 15% off one Wumblekin box! Check them out here.
What do you think are the best pregnancy gifts?
Let me know in the comments!
Also check out: Best Pregnancy Subscription Boxes
---
Get posts & giveaway updates delivered right to your inbox
---
---