If swollen feet and pregnancy breakouts are getting you down, why not give yourself a little pick-me-up with a pregnancy subscription box? Everybody knows that the only thing better than getting mail is getting presents in the mail, and a well-timed front-door surprise may be just what the doctor ordered (wouldn't it be great if they wrote prescriptions for this kind of thing?) We've rounded up pick of the best pregnancy subscription boxes so you can skip the research and get straight to the good stuff (and dang is there some good stuff!)
9 Awesome Pregnancy Subscription Boxes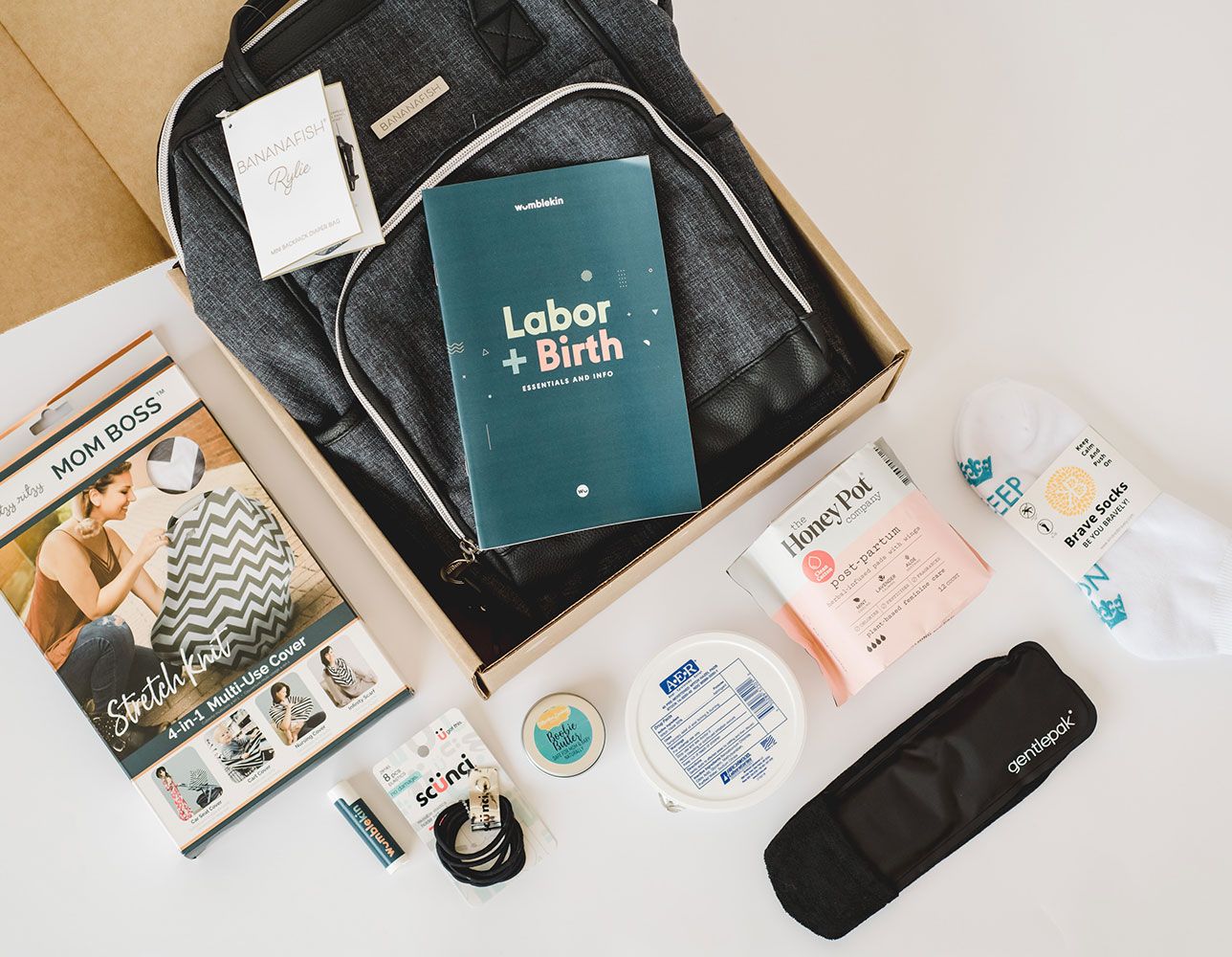 These hand-curated boxes are not your average bear. Each item is selected by a pregnancy professional (many who are moms too) and delivered right to your door when you need them.

The company was created by a labor and delivery nurse (Andrea) and a social worker (Erin) who wanted to demystify the process of pregnancy and birth with evidence-based practices. So each box item isn't a guess as to what you need at each trimester; it's a well-researched, must-have.
Boxes range from $50-$70 and they have 5 different boxes (1st, 2nd, 3rd Trimesters, Labor+Birth, and 4th Trimester). Use the code WUMBLECHICKEN to get free shipping and 15% off one Wumblekin box! You can see what the box would contain here.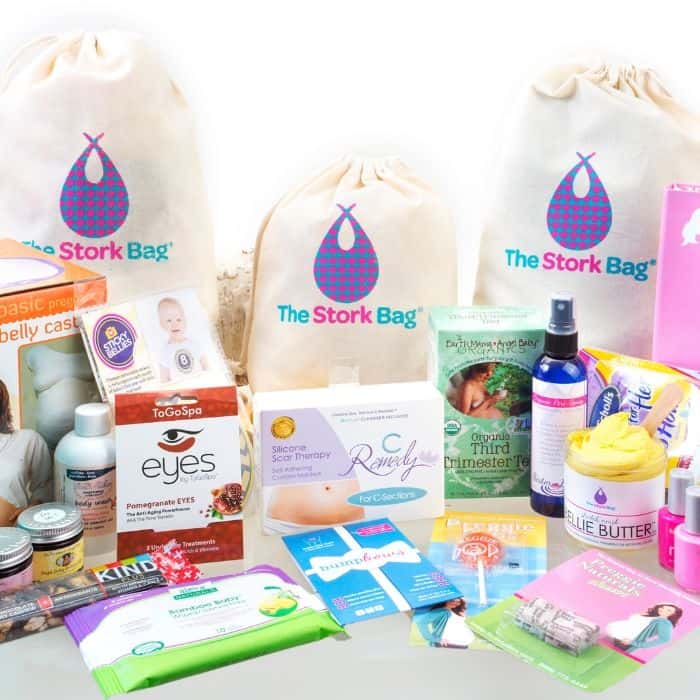 The Stork Bag was created by a mom who totally gets what pregnant women need and want. Whether you're looking for a one hit wonder, a bag for every trimester of your pregnancy, or a fourth bag to arrive after your baby is born, The Stork Bag has you covered.
A single bag will run you $45 and is a great option if you're purchasing a gift, or just want to treat yo'self a little bit. If you want something special every 4 months, you can order 3 bags at $40 per bag, plus $10 shipping. The four bag option is $215, plus free shipping. These bags are full of goodies to take care of your body, belly and your brain. Expect to find things like pregnancy books, stretch mark oils and creams, healthy pregnancy food samples, beauty items and maternity products inside. You can find out more about them here.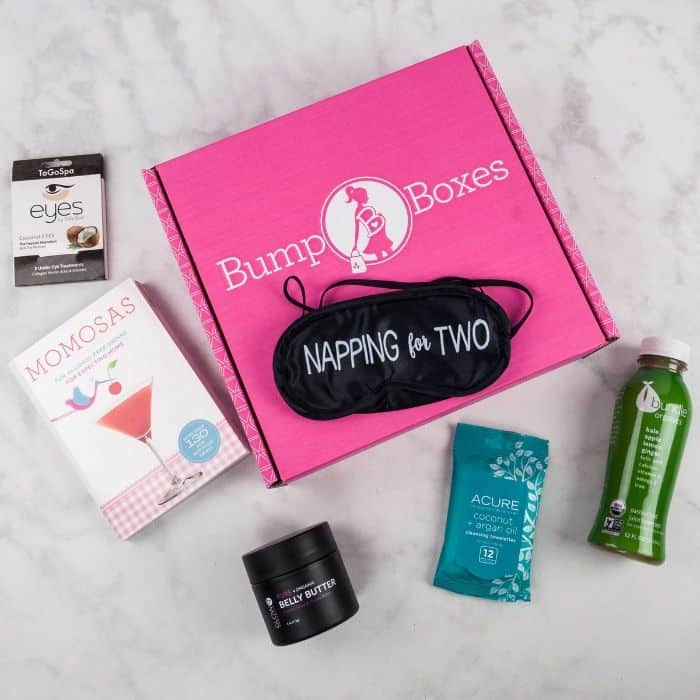 The founders of Bump Boxes are a husband and wife team who are dedicated to bringing safe and healthy products to pregnant moms everywhere. What started as a pregnancy subscription box has since evolved to include "Bitsy Boxes" which can be ordered until your baby turns three, a New Mom gift box, The Dad Box and a "Boom Boom Box" for when your stitches finally come out and you're ready to take on date night again.
Bump Boxes ship internationally and can be ordered for 6 months, 9 months, 12 months or month to month. The cost of the monthly boxes is $40 for one month, $36 per month for 6 months, $34 per month for 9 months and $32 per month for 12 months. You can also choose to pay up front to receive a reduced rate.
Each box contains 5-8 healthy, full-sized products tailored to your due date or baby's age. Inside each box, you'll find products like skincare, anti-nausea remedies, bath bombs, belly butter, and keepsakes like water bottles, photo frames, haircare and more. The website also offers gift boxes and "a la carte" items. You can check out Bump Boxes on their website.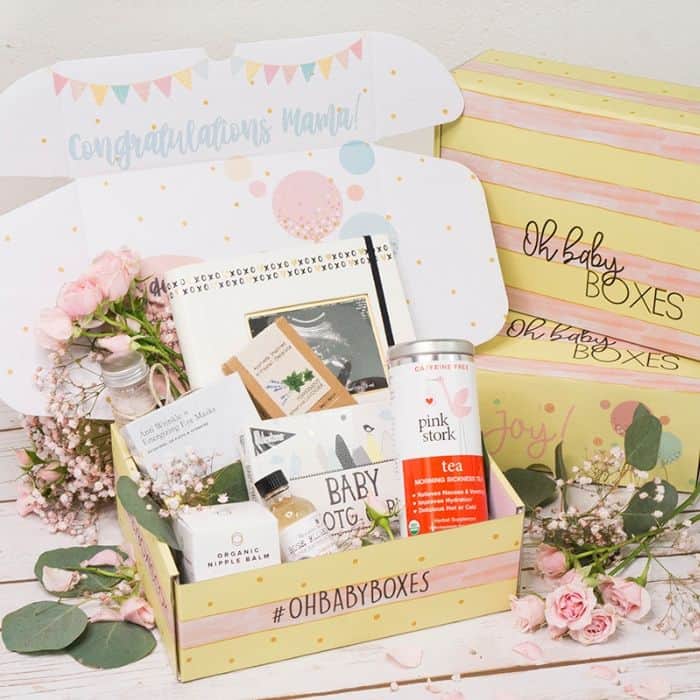 Oh baby, these boxes are beautiful! To subscribe, select a 1, 3, or 6 month plan, and begin any time. Monthly plans are $40 per box, but 3 and 6 month prepay plans can also be purchased to receive a reduced rate ($114 for 3 months and $216 for 6 months). The 6-8 full-sized, pregnancy-safe products you'll receive in each box are tailored to your due date, and after your baby's birth, the focus of the boxes will shift to suit your postpartum needs.
Oh Baby Boxes strive to share the highest quality, organic, natural, artisan and holistic products with the customers who receive their subscription boxes, so prepare to be pampered! Shipping is free to mamas in the US, and is available worldwide for $15- $25. You can check them out on the Oh Baby Boxes website.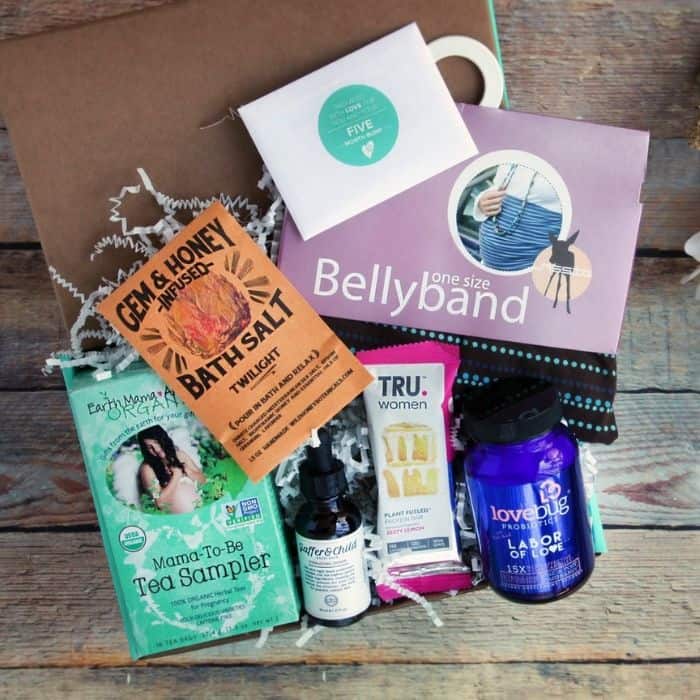 Ecocentric Mom is all about delivering organic and eco-friendly products to moms and babies. Subscription boxes are $32.99 per month and can be customized for every month of pregnancy and all the way up until your baby's second birthday. Each box is guaranteed to contain a 4-5 products including beauty, bath, home and snack-themed treats, as well as pregnancy and baby goodies (depending on your due date or child's birth date).  Every item you'll receive comes from high quality brands whose products are free from chemicals and toxins. Shipping is free in the US! You can find out more here.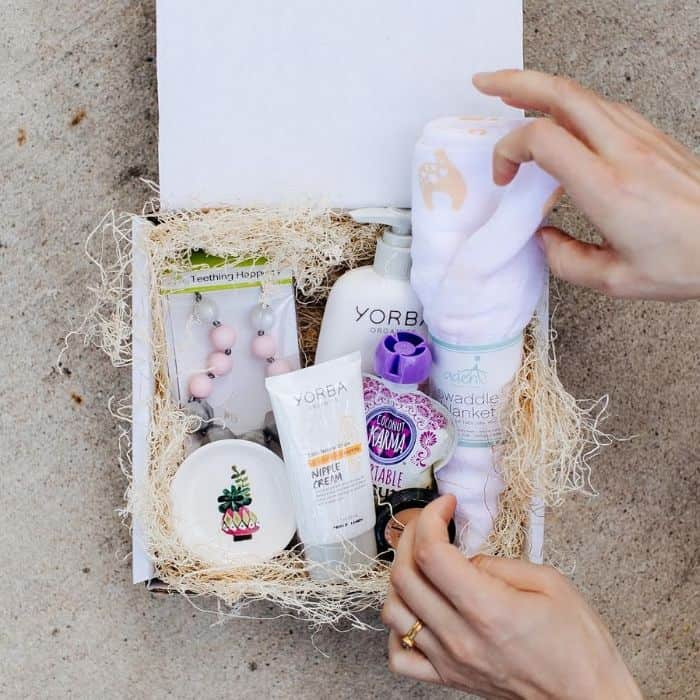 Mama Bird Boxes were created by two sisters who wanted to establish a product that would feel like another "sister" in the journey of pregnancy and motherhood. Each Mama Bird Box comes with 4-6 products to pamper pregnant and new moms, like nail polish, skincare products like scrubs, sunscreens, creams and oils, as well as snacks, cozy socks, headbands, cute home décor items and more.
A monthly box can be ordered for $34.95 per month, or 3 months can be ordered for $99.95. US shipping is $5.95. You can check them out here.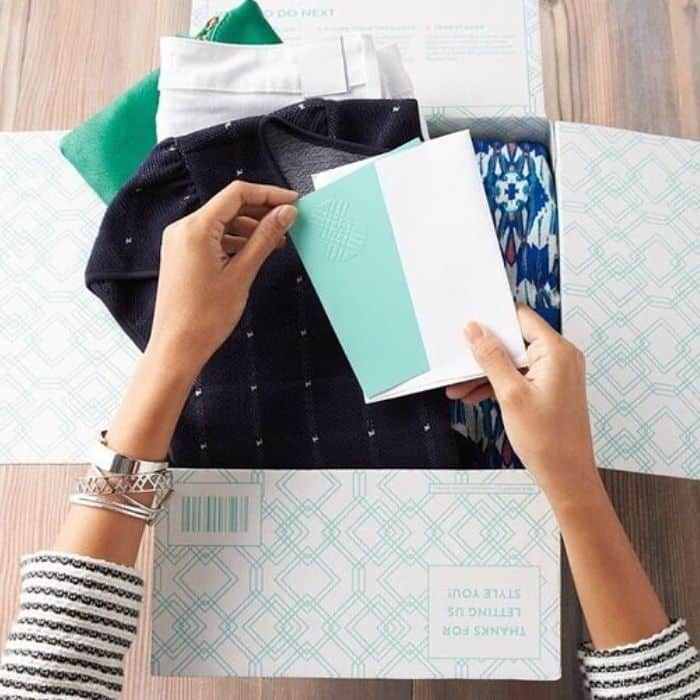 If only I had known about Stitch Fix during my pregnancies (shakes fist at the sky). One of the most frustrating experiences during pregnancy for me was trying to find maternity clothes that were cute, wouldn't break the bank, and that I could try on without getting too sweaty or falling over in the change room. Stitch Fix has all of those bases covered with their clothing subscription service that includes maternity wear.
To get started, fill out a style profile which includes your style, size, and price preference. Clothing items range from $25-$500, but you can cater your style profile to create a pricing window you're comfortable to stick to. Next, request a "Fix Delivery" which includes 5 hand-selected pieces delivered to you with no subscription required. When the clothes arrive, try them on, buy what you like, and send back the rest! If you decide to buy everything in your delivery, you get 25% off the entire purchase.
For maternity wear, indicate your due date, and the clothing sent will correspond to each trimester and also includes postpartum clothing. You can order on demand, or get a monthly box. Stitch Fix ships anywhere in the US, and shipping is free! You can find everything on the Stitch Fix site.
The creator of La Belle Bump is a mother of three who felt the struggle experienced by so many pregnant women to find maternity wear that was comfortable, affordable, and didn't look like a giant circus tent.
In response to that frustration, she created La Belle Bump, which rents maternity wear and nursing clothing including everyday wear, special occasion wear and essentials to moms tired of buying pieces they'll only be able to wear for a limited amount of time.
To order, create a style profile to help La Belle Bump stylists understand your clothing size and style preference so they can choose clothes to send to you to try on and wear as often as you like during your rental period. You can exchange the clothes whenever you want and are able to send any number of items back and get the same number returned to you. Best of all, you don't have to worry about washing anything – everything is dry cleaned at no cost to you! If you find a piece you really love, you can buy it at a discounted rate.
A 3-item box (valued at $350) can be purchased for $69, and a 5 item box (valued at $600) can be ordered for $99. Shipping is free in the contiguous US. You can find them on the La Belle Bump site.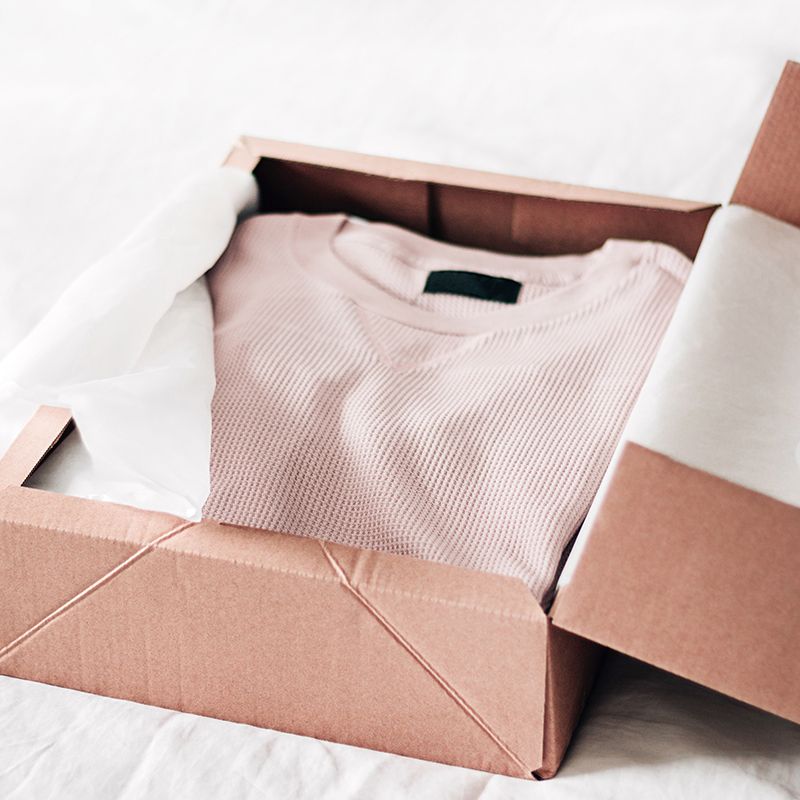 A similar concept to both Stitch Fix and La Belle Bump, but different styles and a slightly lower price point - a $50 flat fee per month. Fill out a quick questionaire, add some cute looks to your "closet" and sit back and relax while they select a few items you've chosen to send your way. Items can be worn for however long you'd like, or quickly returned so another item can be sent your way. Love it? Buy it at a discount and keep it forever. Perfect for your pregnant bodies or bodies changing after pregnancy. Our full review of it can be found here.
Are there any pregnancy subscription boxes that you would recommend?
Drop 'em in the comments!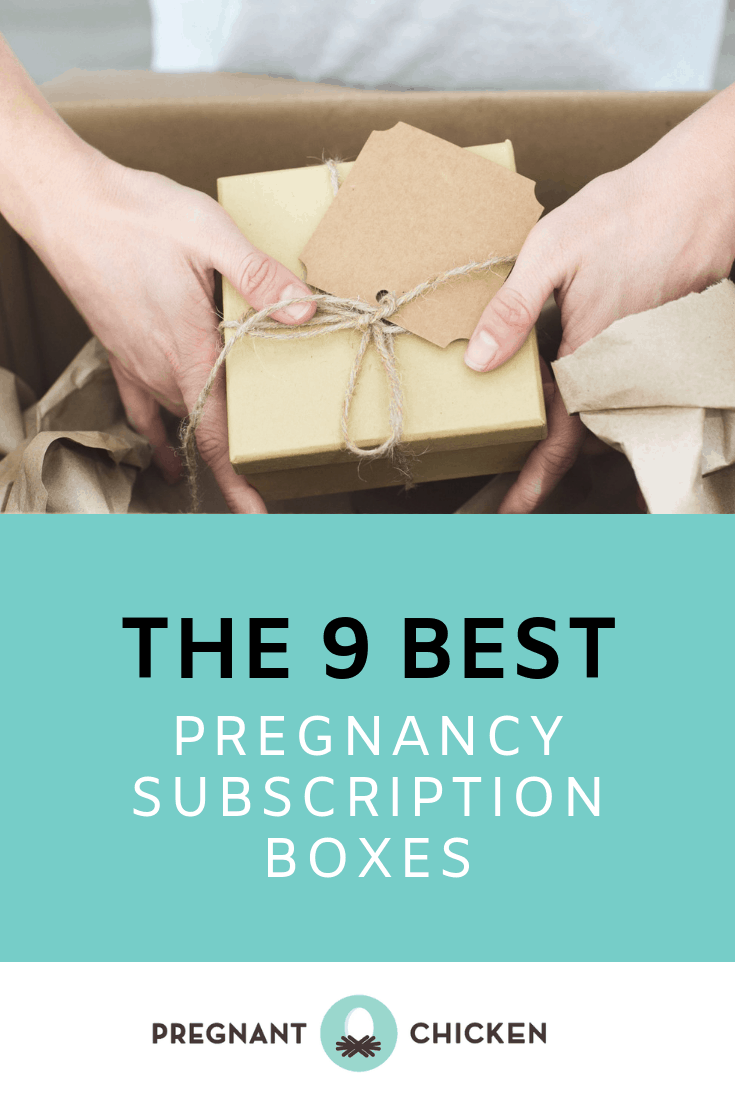 ---
Get posts & giveaway updates delivered right to your inbox
---
---