Disney has come a long way since it was just Mickey and the gang, but there's something about the classics. We ooh'd and aww'd our way around the web to find the best tasteful baby gifts for the old school Disney fan in your life.
Here are some of our favorite finds that help bring the magic of Disney into a nursery near you.
Best Disney Baby Gifts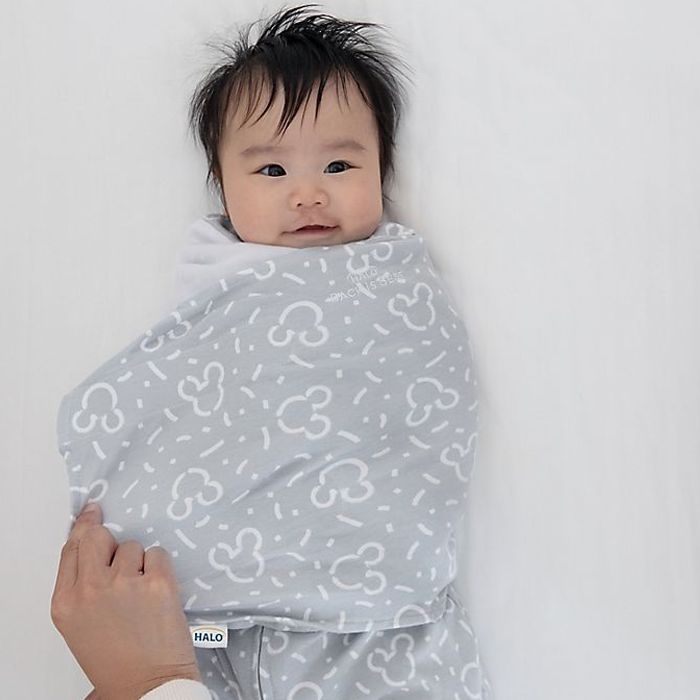 HALO Mickey Sleep Sack
Mickey is here to make you and your baby's dreams come true by helping everyone hopefully catch a few extra zzzs. Or at least some extra cuteness-inspired oohs and awws. Find it on the HALO site or on Amazon.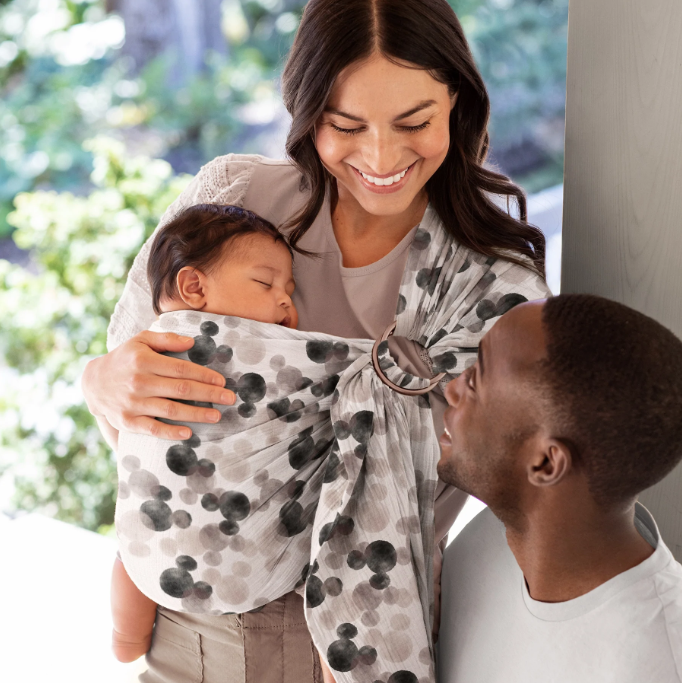 Disney Baby Wrap Carrier
Moby has come out with a line of beautiful carriers and wraps that feature Disney characters including Mickey Mouse, Pixar, Winnie the Pooh, etc. You can find them all on the Moby site.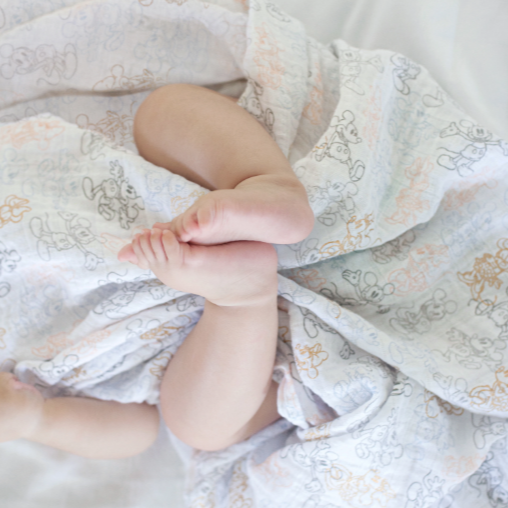 Muslin Mickey Swaddles
These swaddles are as gorgeous as they are useful, making them a shoe-in when it comes to a practical and tasteful Disney gift for any babies in your life. Find them on the aden + anais site or on Amazon.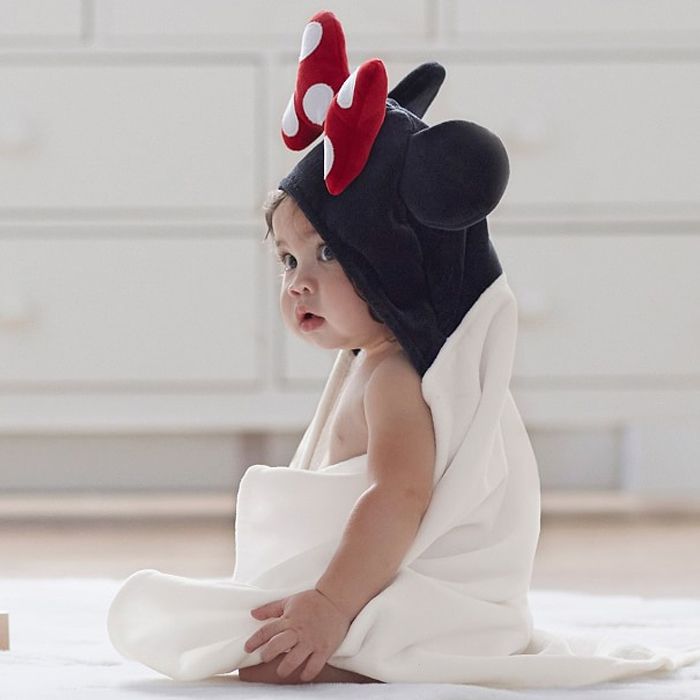 Baby Hooded Towel
It is an inarguable, scientific fact that there is no cuter time than directly after a bath when your babe is wrapped in a soft fluffy towel. Up the ante a little with a Minnie (or Mickey) Mouse hooded towel with this tasteful Disney gift. Pottery Barn's whole Disney line is incredible.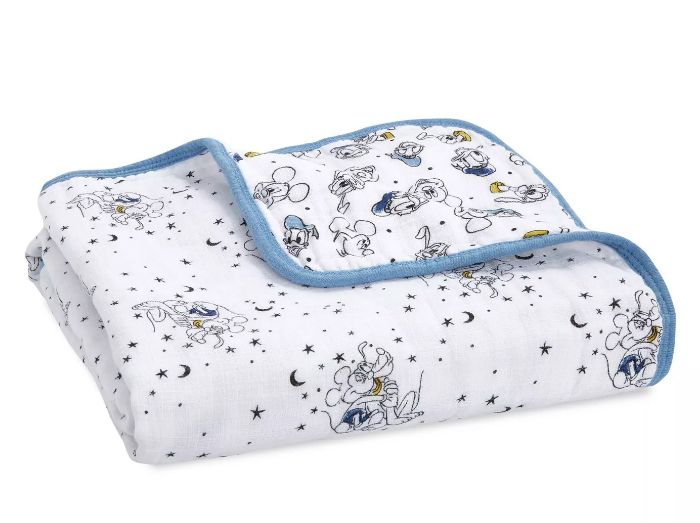 Muslin Mickey Blanket
These adorable lightweight blankets are a whimsical ode to friendship, perfect for any Disney lover. You can find it on the aden + anais site and on Amazon. (FYI, their site has more Disney selection than Amazon.)
Turn Down for Walt Onesie
For the Disney lover who also bumps Lil Jon in their mini-van. Find it here.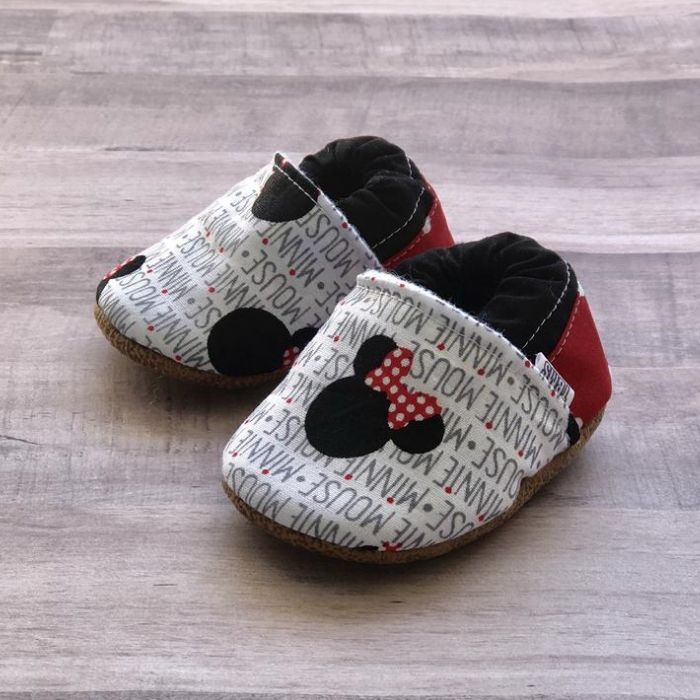 Minnie Moccasins
For the Disney purest, these itty bitty moccasins are the physical embodiment of ::squee:: I found a variety on Etsy.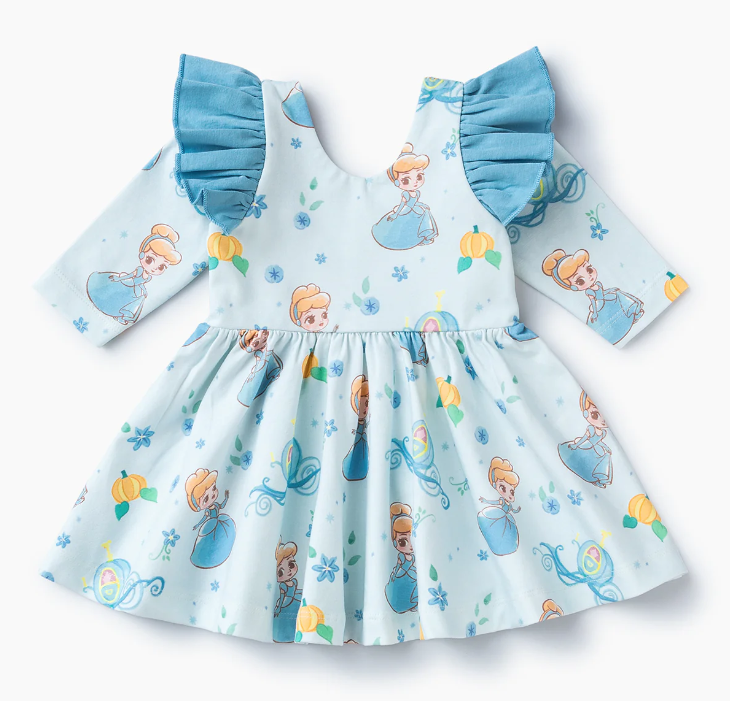 Monica + Andy
Monica and Andy are known for their super soft goods. (They are one of our top organic baby clothes recommendations) This collaboration of beloved characters is made from Monica+ Andy's GOTS approved organic fabric and will only be available for a limited time as part of Disney's 100th birthday. Find the whole collection here.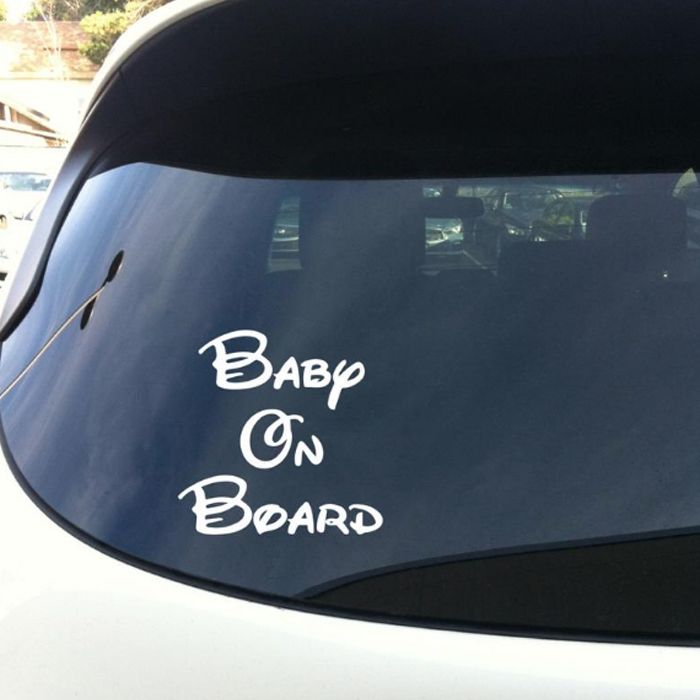 Baby On Board Decal
No matter how far you go, you've got a friend in this decal (is a Moana/Toy Story mash-up too much? You know what, don't answer that). Find it here on Etsy.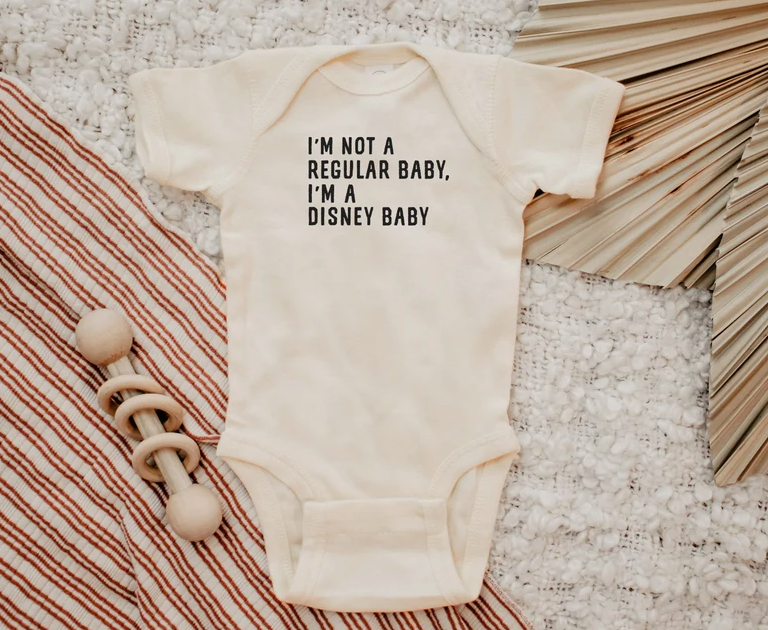 I'm Not Like A Regular Baby Onesie
Simple and to the point, (and extra funny if you get the movie reference). Find it here on Etsy.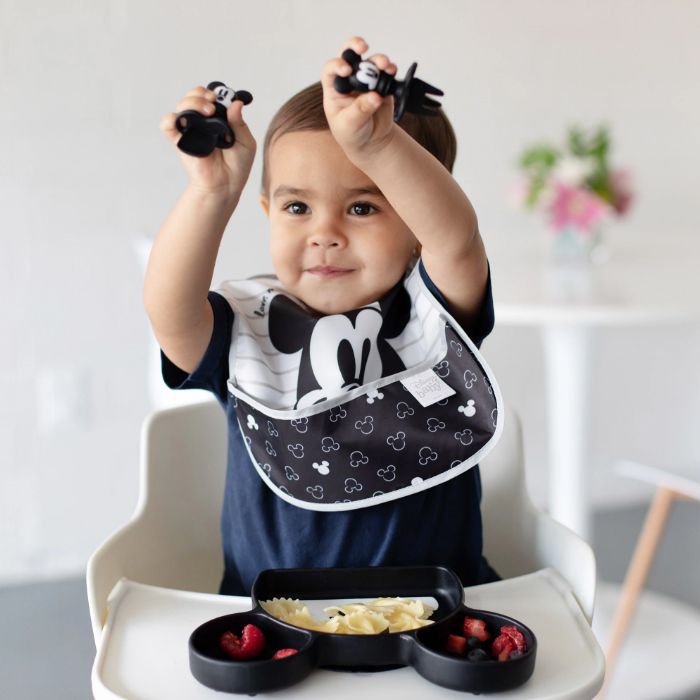 Disney Black & White Collection
Simple and classic bibs, utensils, plates and reusable baggies. Pretty much anything from this collection is a win when it comes to finding the perfect practical and tasteful Disney gift for babies. Find the collection on the Bumkins site and on Amazon.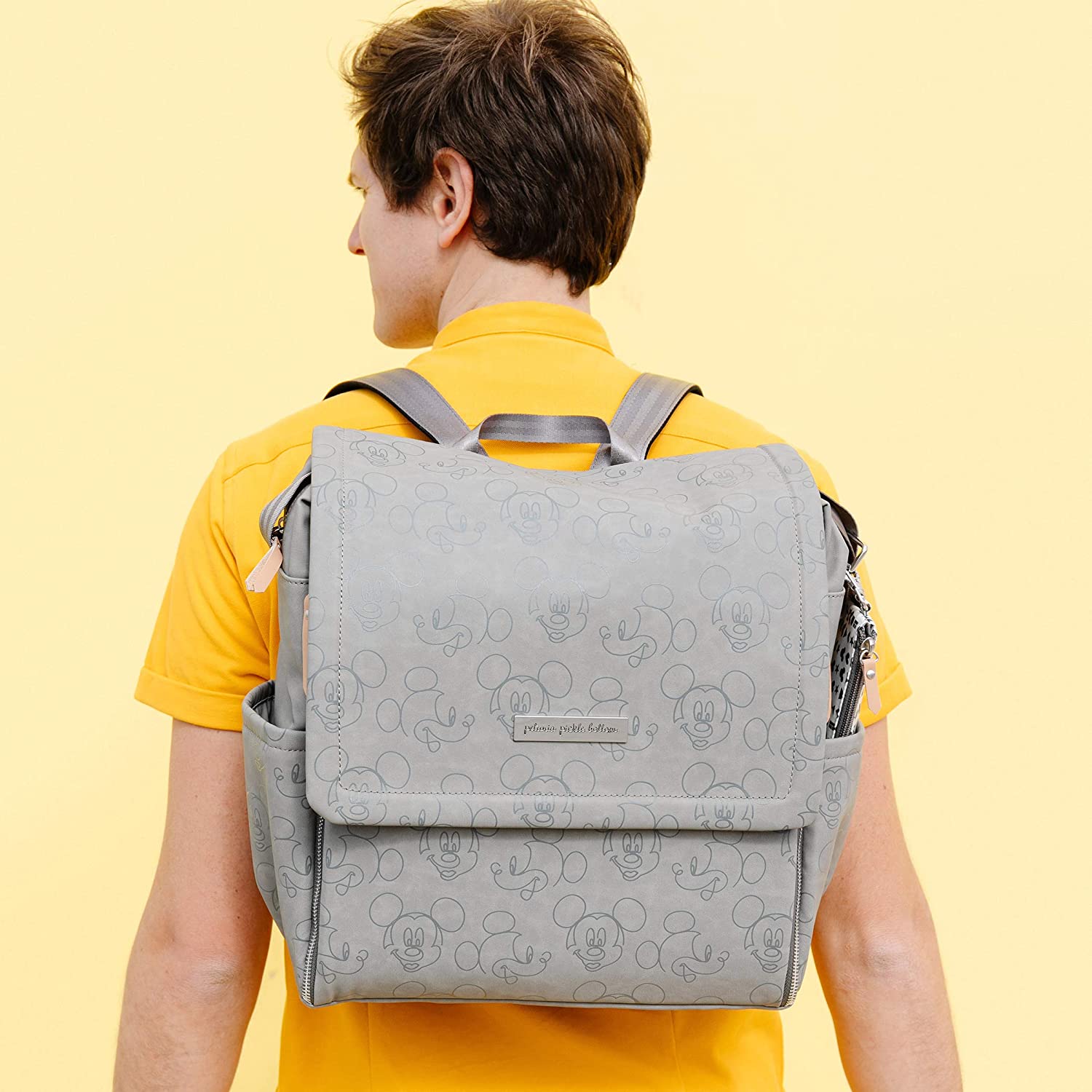 Disney Boxy Backpack Diaper Bag
A gorgeous nod to a Disney classic, this well-made and versatile bag can clip onto a stroller, get tucked in a diaper bag, or used to organize the nursery. Find it on the Petunia Pickle Bottom site and on Amazon.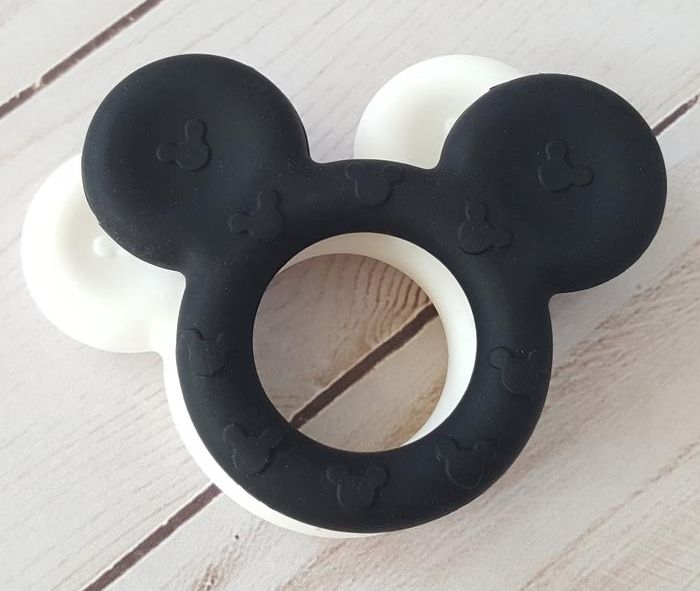 Silicone Mickey Ears Baby Teether
What's better than a pair of Mickey ears for when you're getting a real earful from a teething baby? Find them here on Etsy.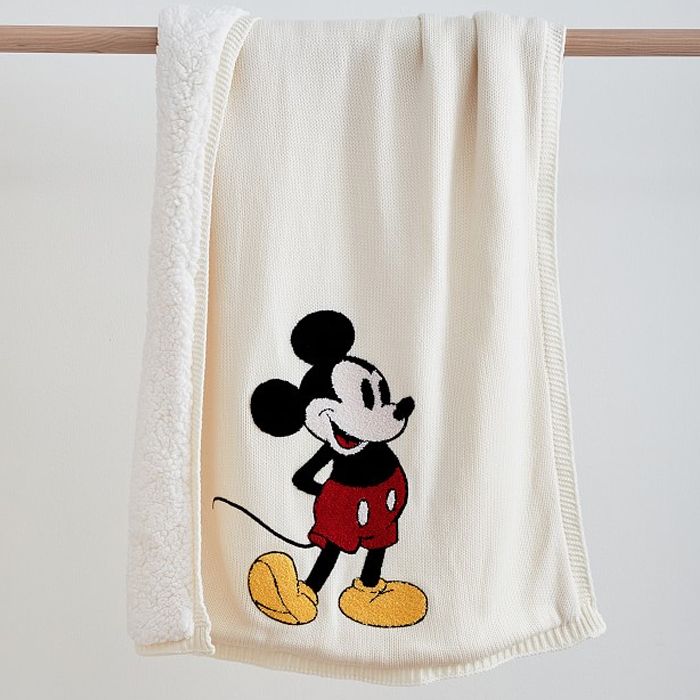 Disney Mickey and Minnie Heirloom Baby Blanket
Vintage feel, classic characters, and heirloom status makes this blanket an easy pick for one of the best Disney baby gifts for an old school fan. Find it here at Pottery Barn Kids.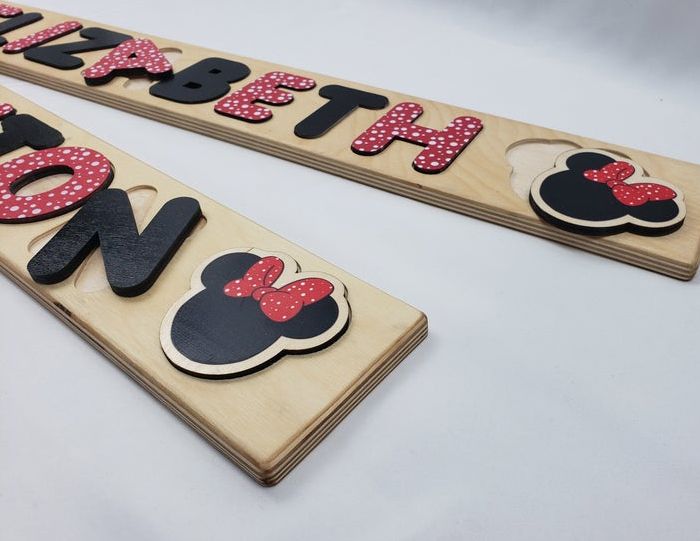 Disney-Themed Name Puzzle
Cute, practical, and doesn't require batteries. Hard to beat that combo! Find them here on Etsy.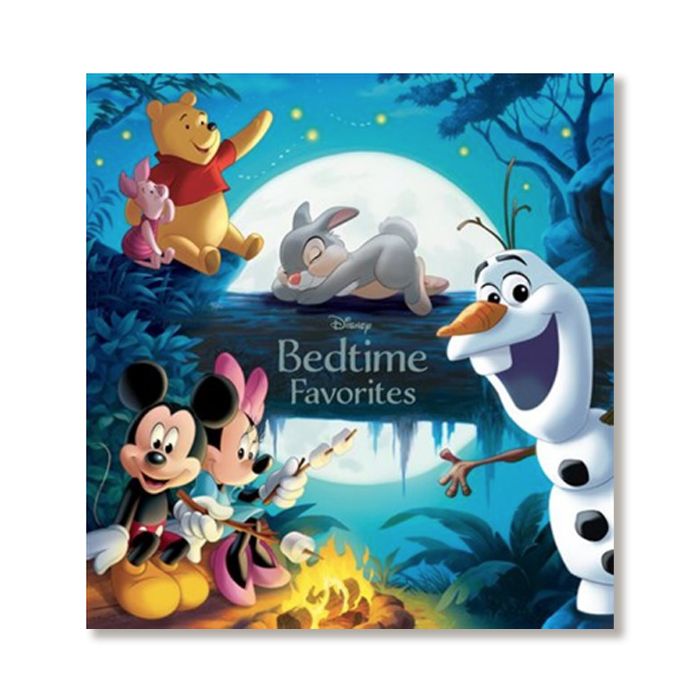 Bedtime Favorites Storybook Collection
Filled with classics old and new, this book is a fun way to introduce your babe to the magic of Disney. Suddenly that goal of 30,000 spoken words a day doesn't seem quite so lofty. Find it here on Amazon.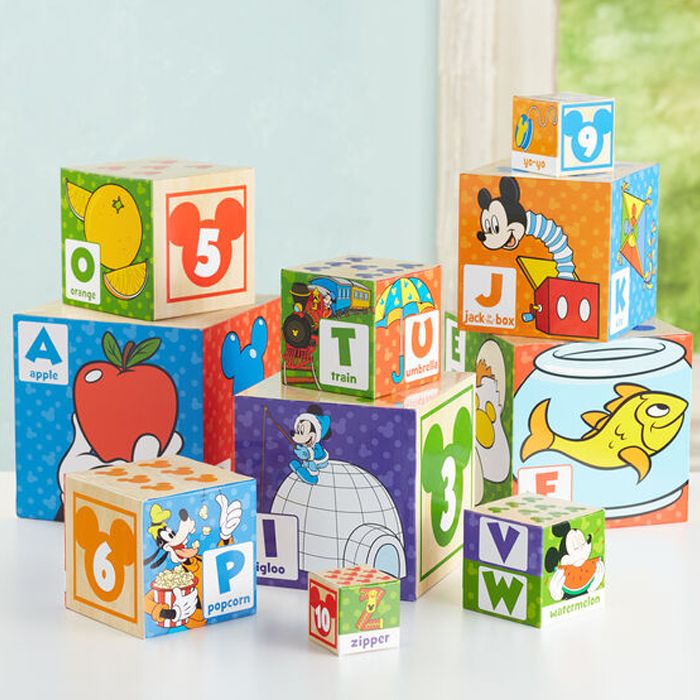 Mickey Mouse Stacking Blocks
Fun, educational, and covered in the Disney characters your babe knows and loves. Stack them up, knock them down, wear 'em like a hat. The sky is the limit when open ended toys like these. Find them on the Melissa and Doug site or on Amazon.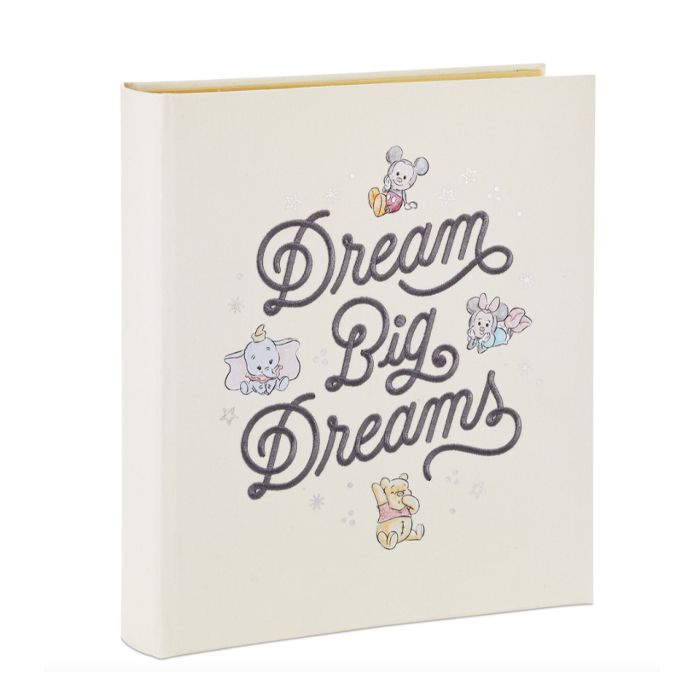 Dream Big Dreams Baby Book
Finishing this before your kid leaves for college might be dreaming too big of a dream, but for those who are crafty and organized, this is pretty sweet. Find it here on the Hallmark site.
So there you have it. Some of the best Disney baby gifts for a hardcore Disney fan.
Have you been given (or gifted) an amazing Disney gift that we should include? Let us know in the comments below!
Our next reco: Unique Baby Shower Gifts: 100 Ideas No One Thinks Of
---
Get posts & giveaway updates delivered right to your inbox
---
---