With so many great baby and kids' gear brands out there, sometimes the hardest part about shopping isn't finding what you're looking for - it's choosing where to buy it from. Whether you've experienced the heartbreak of adding the perfect baby item to your cart, only to discover that shipping to Canada costs three trillion dollars, or you just want to support a company with roots a little closer to home, these Canadian baby brands are about to become some of your favourites.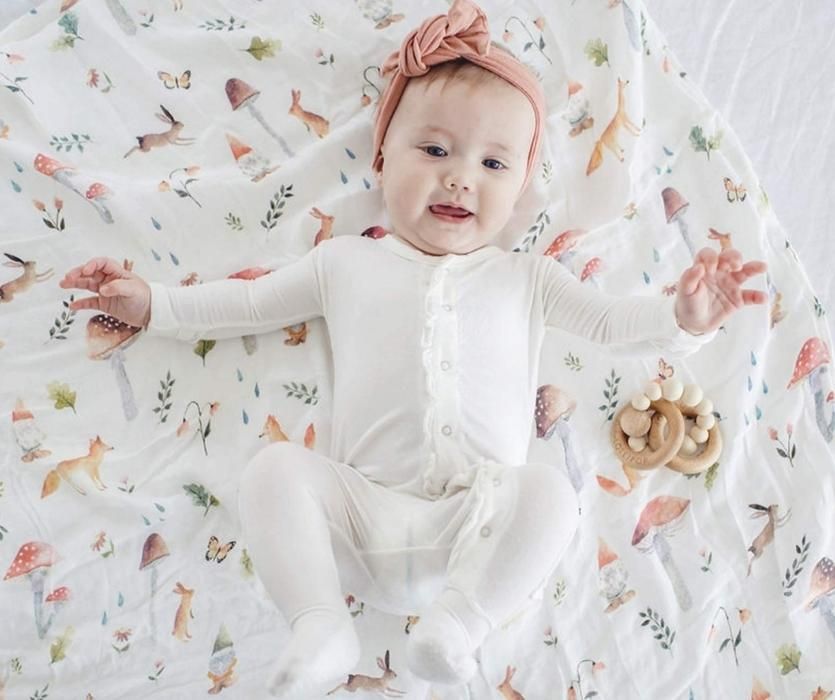 Loulou Lollipop
Loulou Lollipop got its start in 2015 when twin sisters Eleanor and Angel created the now iconic donut and ice cream cone silicone teethers that became many babies' favorite accessories (that also looked good enough to eat). Since then, Loulou has released tons of adorable teether and pacifier designs in both silicone and wood and have expanded their offerings to include buttery soft clothing and sleepwear, bedding and blankets, bibs and utensils and more. ​​Start your shopping list here.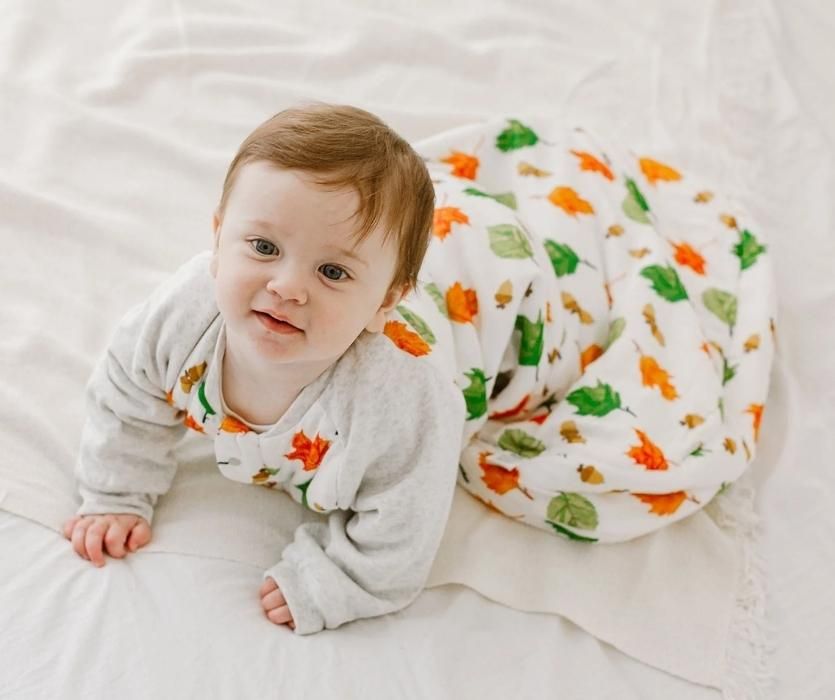 Nest Designs
Nest Designs is on a mission to create products that'll stand the test of time thanks to their quality materials and timeless designs. Their line of baby sleep essentials includes everything you need to send your littles to snoozeville, including sleep suits and bags, swaddles, crib sheets, footed sleepers, loveys and more. (You know the drill with blankets, though - no loose stuff in the crib.) Their line of snuggly-soft goods doesn't stop at sleep gear, either. Nest also carries sustainable bamboo baby clothes, kid's clothes, and even adult apparel and bedding. Get your nest on here.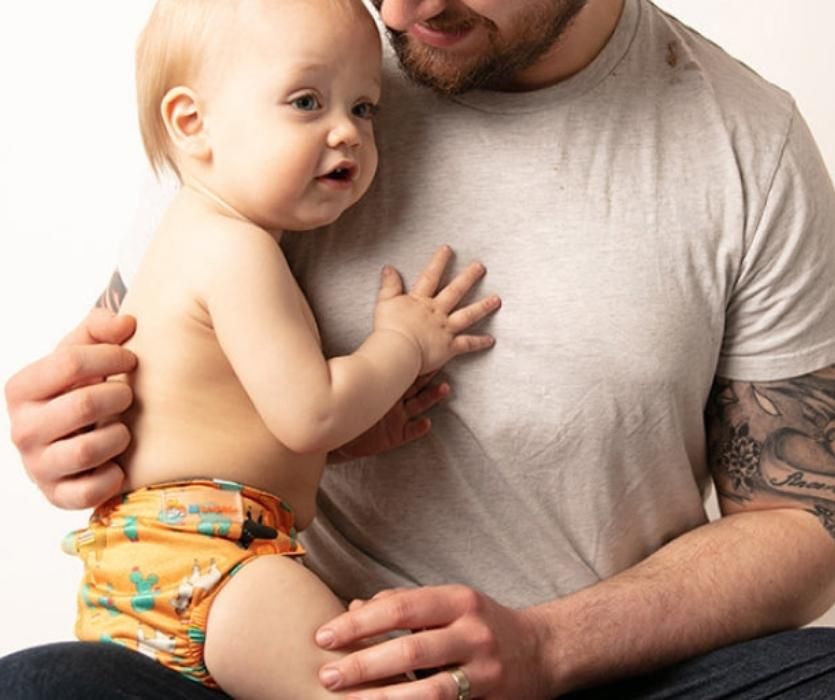 Lil Helper
From diapers and wipes to breast and menstrual pads (along with bags to carry them all around in), life as a parent can mean a lot of waste. If you're looking for a way to be a little more eco conscious, Lil Helper can be... well… your Lil Helper. They've got durable, reusable gear like diapers, wipes, pads, bibs, crib sheets and change mats in cute prints that'll never go out of style and are easy to clean. Join their rewards program to rack up points through purchases, referrals, reviews and more and start saving on your next splurge. Check out Lil Helper here.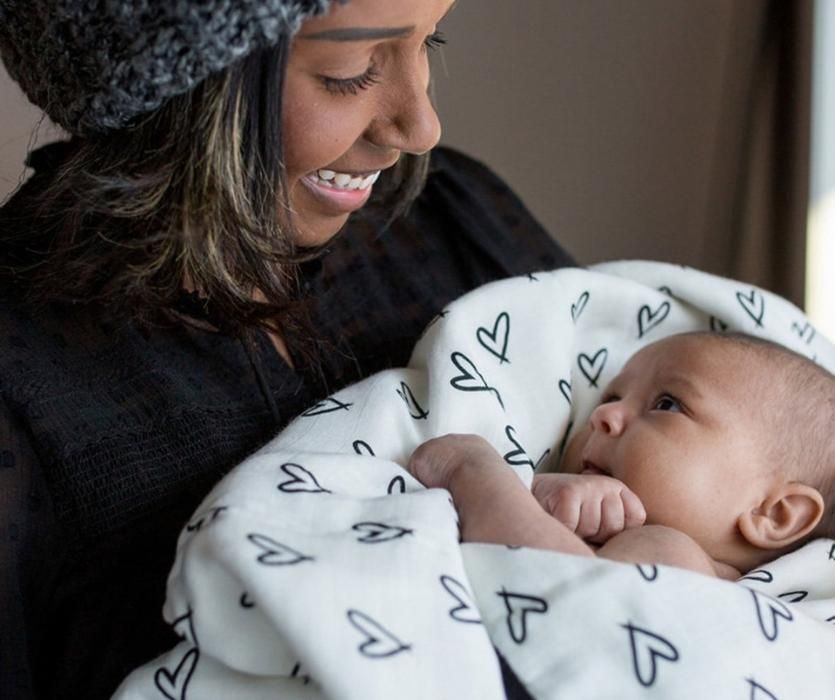 Lulujo
Lulujo carries everything you need to prepare your baby for a good night's sleep (or at the very least, an extended nap). Cotton muslin swaddles, sleep sacks and sleep suits will keep them cozy and warm in the crib, while security blankets and loveys will give them something to snuggle when sleep time is over. If you can't resist a photo op, they've also got milestone blankets that make the perfect backdrop for monthly memory making. Check out all of Lulujo's products here.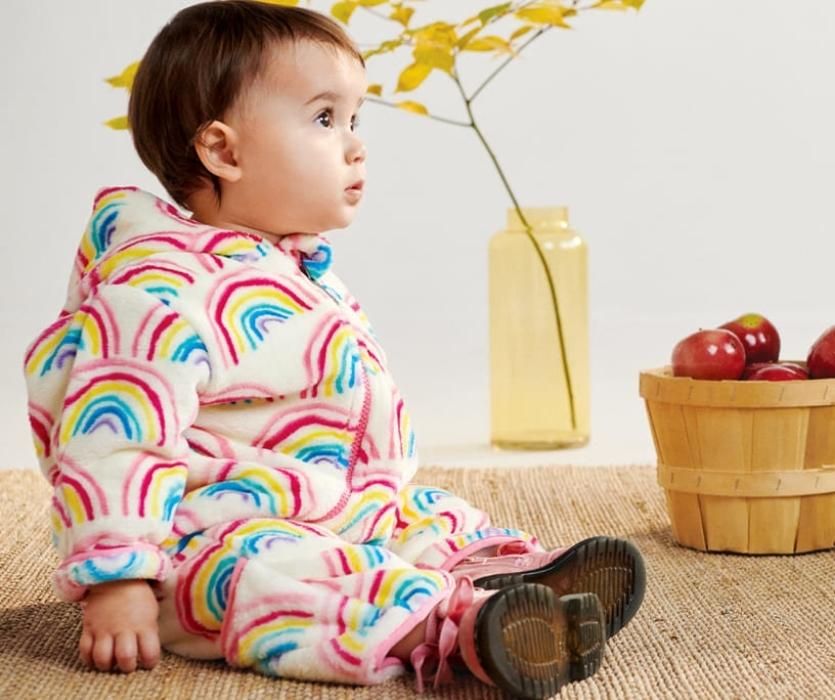 Hatley
Hatley carries adorable clothing, sleepwear, swimwear and outerwear for babies and kids, including color-changing raingear - what?! What started as a mom and pop gift shop in the village of North Hatley, Quebec, has become a staple for children's wear across Canada, and can even be found in the US and Europe. Whether you want to build a capsule wardrobe for your littles or want to grab a few cute pieces for yourself, Hatley's got something you're gonna love. See their selection here.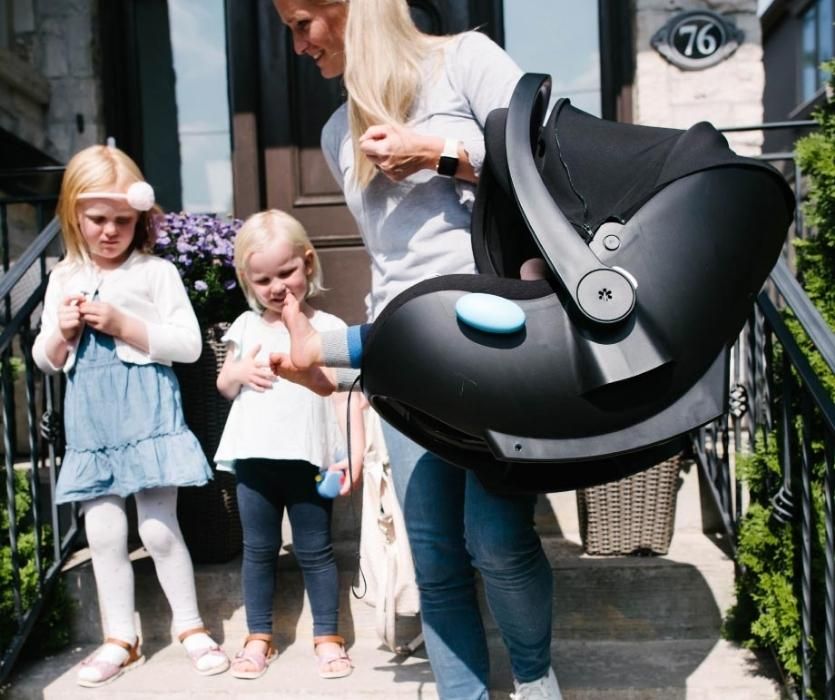 Clek
The folks at Clek decided to start their own company when they got tired of car seats that almost met the mark when it came to comfort, safety and style. For parents who want it all (and where your baby's concerned, why wouldn't ya?) Clek makes seats that look good and meet the highest safety standards in North America, where they're designed and manufactured. All of these things make the price point a little steeper than your average car seat, but since this isn't your average car seat, we'll let it slide. Check them out here.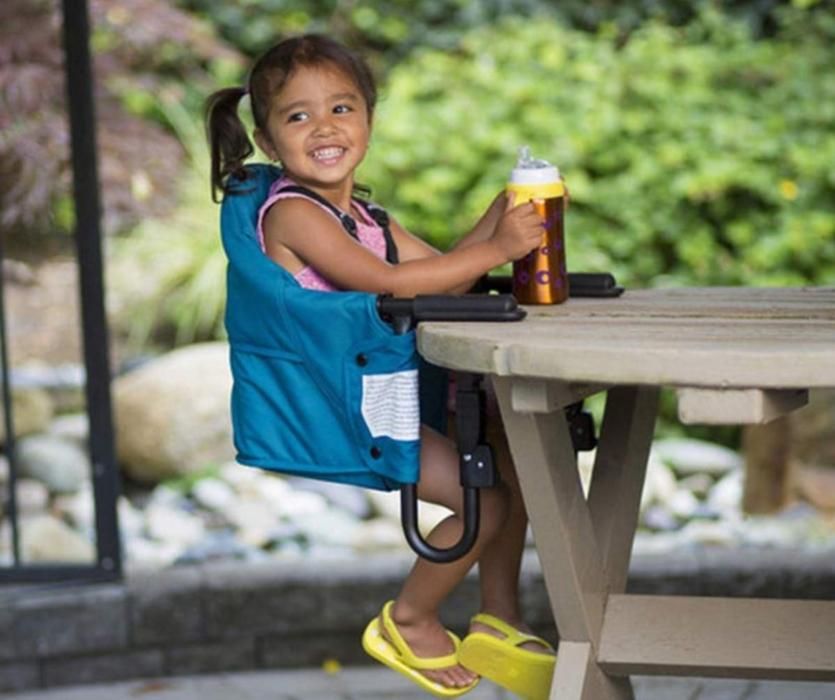 Guzzie+Guss
I dare say that once you try a high chair that's portable and attaches to any sturdy counter or table, you'll be hooked. Between the Perch Hook-On-Highchair and their line of strollers, Guzzie+Guss carries some of the most important goods for babies and parents on the go. Their products are lightweight, durable and nimble - kinda like the babies who they're designed for. Get a look at their products here.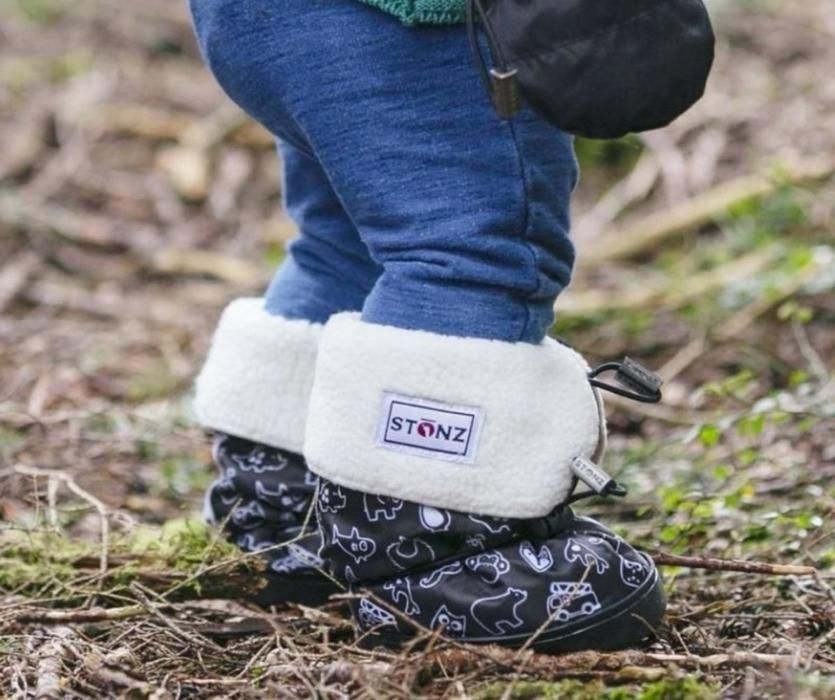 Stonz
The weather in Canada can be as temperamental as a toddler, but Stonz has apparel to keep your kiddo playing outside through all of Mother Nature's mood swings (l mean, probably not a tornado, but you catch my drift). Even the teeniest babies will have their tootsies taken care of during the cold days of winter, with booties that'll make their feet look like toasty little marshmallows. For the rest of the year, Stonz makes rain gear, sun suits, and shoes for kids getting the hang of the whole walking thing. Check them out here.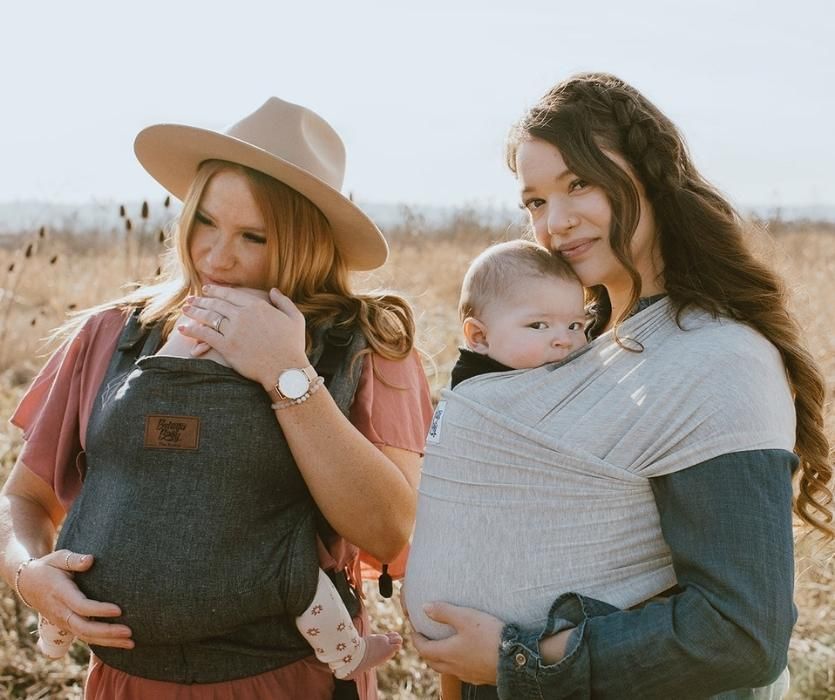 Beluga Baby
Raise your hand if you've ever been intimidated by the thought of using a baby wrap. Now, go ahead and put your hand down and breathe a sigh of relief knowing that Beluga Baby makes baby wearing easy peasy, baby squeezie with two easy to use designs to choose from. Whether you're a wrapper or a buckler, Beluga Baby keeps your little one nice and snug, providing them with a sense of comfort and safety that can reduce their crying by up to 40%. See Beluga Baby's selection here.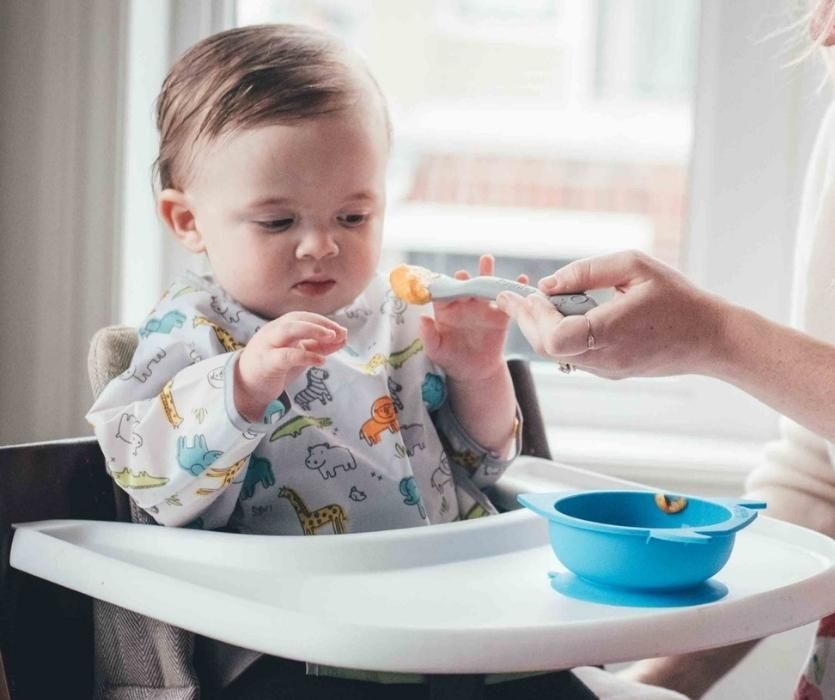 Kushies
Kushies is a brand that carries a little bit (okay, a lot) of everything you need for your baby. Whether you want to deck out your dream nursery, stock up on bath time and feeding essentials or grab some baby clothes for inside and outdoors, Kushies is a great place to get it all. With such a huge selection of quality gear, it's a great place to build a baby registry as well. Visit Kushies here.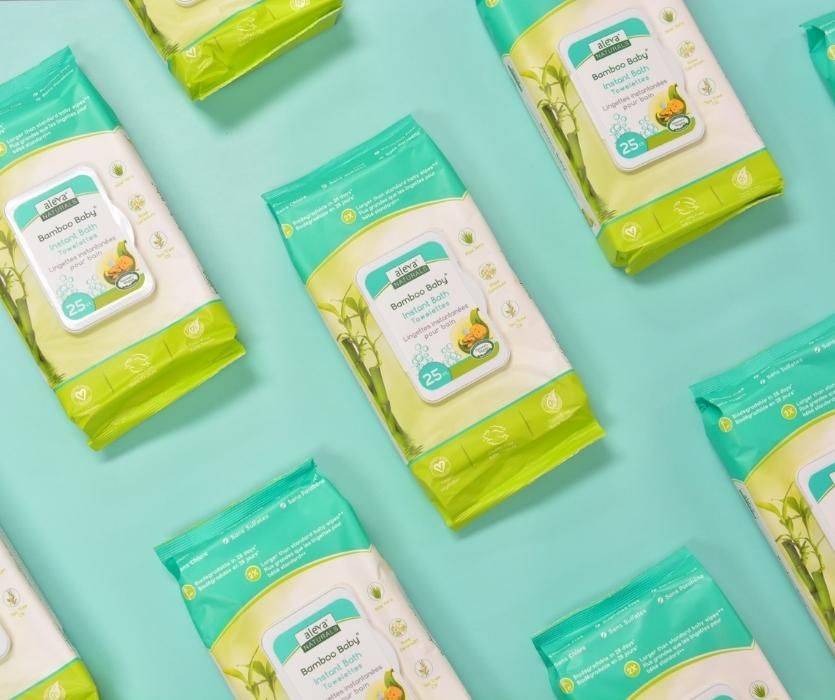 Aleva
Some of us wish for skin as smooth as a baby's bottom. Some of us have babies whose bottoms are sensitive AF. And some of us have both. Whatever the reason may be, if you're on the hunt for pure, natural and vegan skincare essentials, as well as diapers, wipes, and baby safe household cleaners, Aleva Naturals is about to be your new bestie. Check out their full line of products here.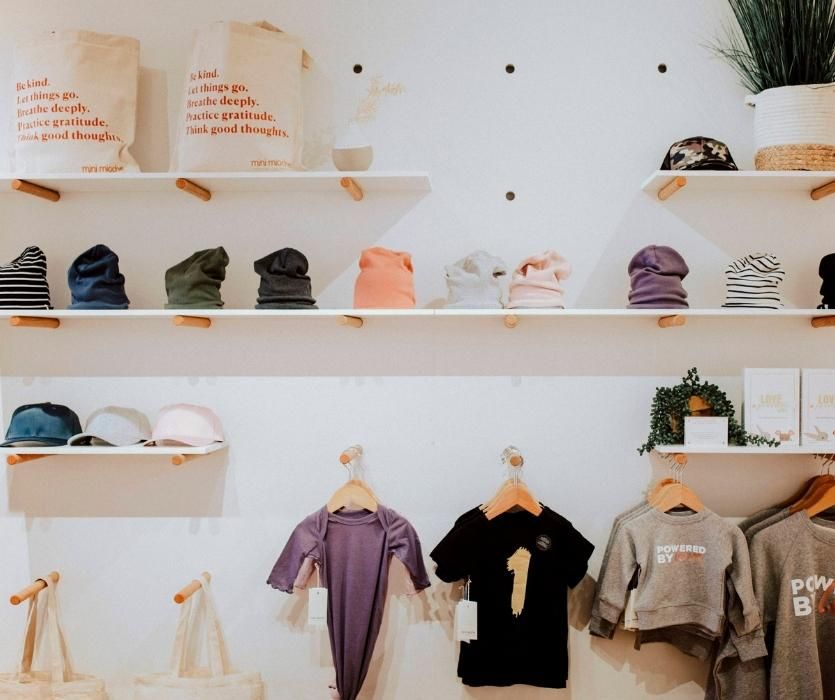 Mini Mioche
There's something to be said for the simplicity and ease of throwing on an outfit without wondering if the color and pattern combo is going to scream, "My toddler dressed themself this morning". Mini Mioche's organic clothing comes in neutral colors and simple patterns that are perfect for capsule wardrobes and also make the perfect hand-me-downs, since everyone can rock their soft and cozy tees, rompers, pants and sleepwear. Join their mm Rewards program to rack up points to earn store credit and special gifts. Check them out here.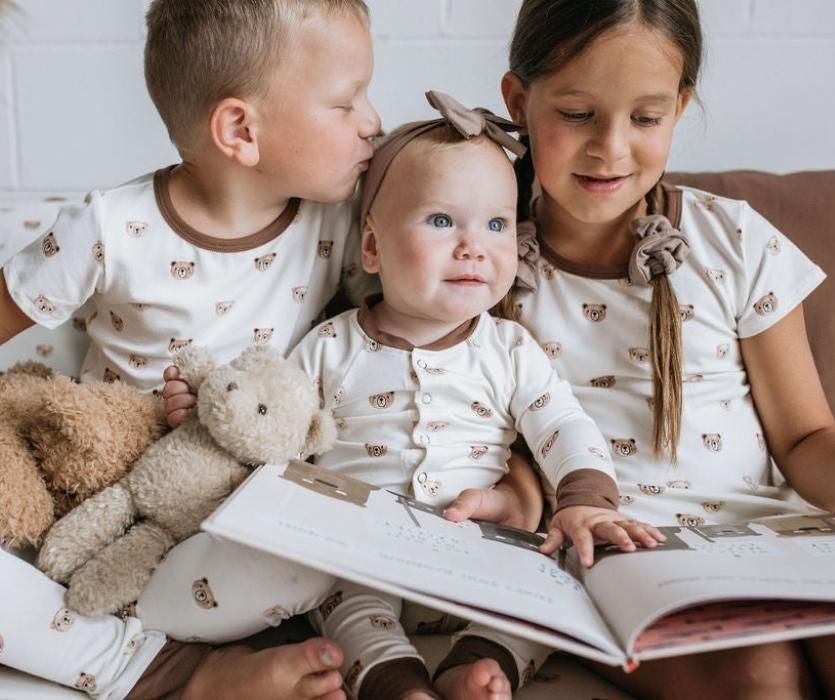 Jax and Lennon
Jax and Lennon prides itself in creating kids apparel in stylish designs from a soft bamboo and organic cotton blend. Their jersey and terry materials are ethically and sustainably made, and the quality of their garments is so good that you won't even mind when your kiddos refuse to take their clothes off and wanna wear the same thing over and over again. Deck out your littles' wardrobe with key pieces like leggings, rompers, and onesies, and don't worry about having to let them down when they've outgrown the brand since Jax and Lennon even makes clothes for adults. Start browsing here.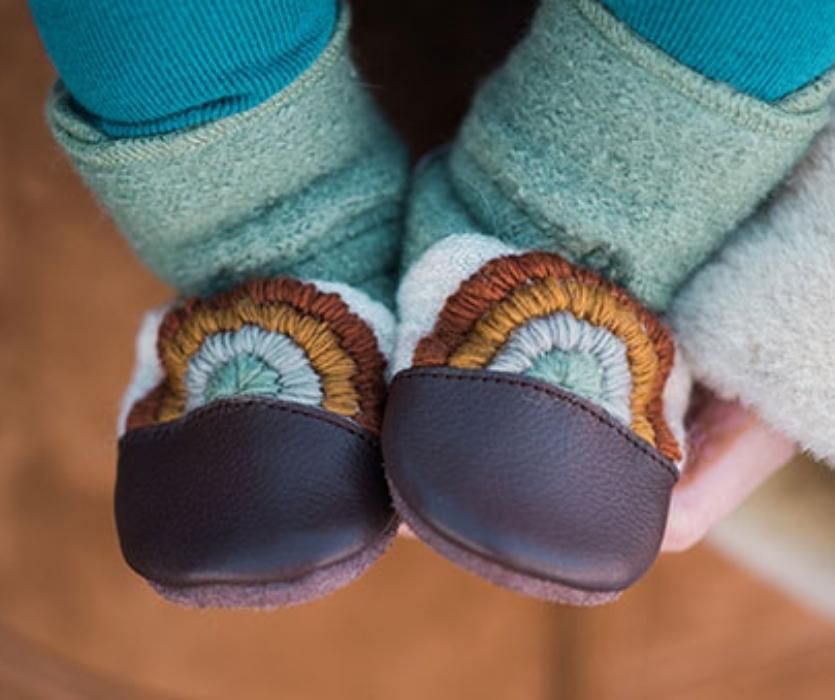 Nooks Design
It's not every day that you find products for littles that are handmade from high-quality materials like leather and merino wool, but that's exactly what you get from this British Columbia based brand. Two thousand 5 star reviews on Etsy can't be wrong; parents swear by Nooks' super-soft booties for pre and early walkers so much that many proudly state they own multiple pairs. Many folks also loved the fact that these beautifully crafted booties stay on even the squirmiest baby feet. Check them out here.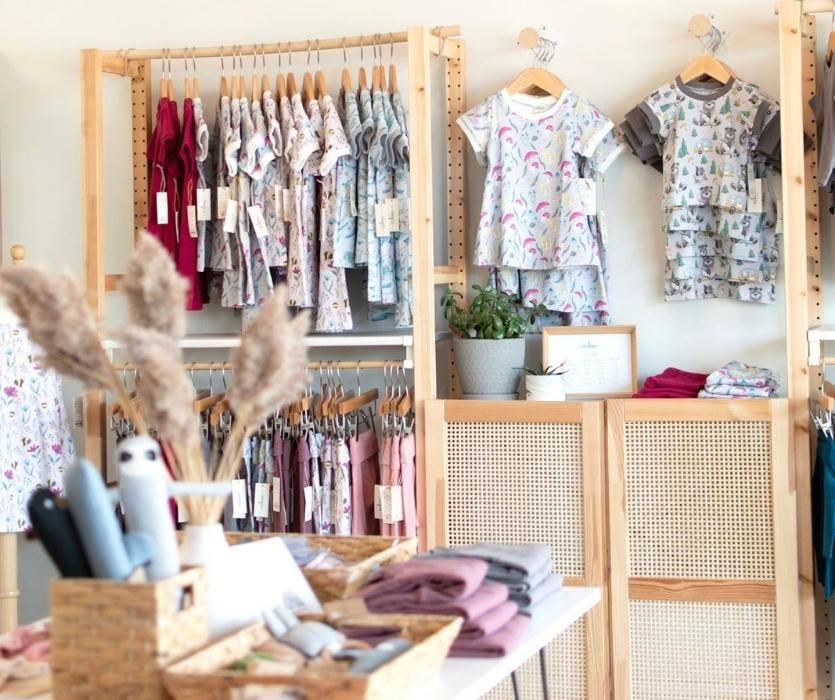 Pure Colour Baby
Kids are tricky little nuggets with a tendency to grow out of their clothes within the first 17 minutes of putting them on (this may be an exaggeration, but probably not by much). Pure Colour Baby is one step ahead with their Grow-With-Me pieces that have adjustable features (like fold-down cuffs) to get your kids a little extra time in their outfits before they hit the hand-me-down pile. Parents love the fit and style, as well as the soft organic cotton, comfy seams and non-elastic waistbands that make moving and playing a breeze. Visit the online store here.
What are your favourite Canadian baby brands?
Did I miss any? Share them in the comments!
Also check out: Best Places to Shop Baby Gear in Canada

---
Get posts & giveaway updates delivered right to your inbox
---
---